'RHOBH': New Housewife Garcelle Beauvais Is No Stranger to TV
Beverly Hills has a couple of new housewives. Garcelle Beauvais and Sutton Stracke will join The Real Housewives of Beverly Hills for season 10, Bravo announced on August 29. 
"I am excited and proud to be joining the cast of such a wildly popular and beloved show like The Real Housewives of Beverly Hills," said Beauvais in a statement to Bravo's Daily Dish. "As the first African American Housewife in the Beverly Hills franchise, I am honored and humbled by this awesome opportunity to exemplify the fact that Black Girl Magic lives and thrives in every zip code!"
Whether Beauvais be able to hold her own among the famously fractious RHOBH crowd remains to be seen, but one thing is for sure: she's definitely comfortable on TV. The 52-year-old Beauvais is a working actress with a long list of film and television credits to her name.
Garcelle Beauvais starred in 'The Jamie Foxx Show' and 'NYPD Blue' 
The Haitian-born Beauvais got her start as a model in the 1980s, but before long she'd added acting to her resume as well. She had small parts in movies like Manhunter and Coming to America and the TV show Miami Vice. By the 1990s, her acting career had taken off with a starring role in Fox's Models Inc., a Melrose Place spinoff. 
After Models Inc. ended, Beauvais landed a major role on The Jamie Foxx Show. From 1996 to 2001, she played Foxx's love interest Francesca "Fancy" Monroe. She then moved to NYPD Blue, where she played ADA Valerie Heywood from 2001 to 2004. Beauvais has also appeared on The Magicians, Arrested Development, Psych, and Power, as well as in movies like White House Down and Spider-Man Homecoming.
Beauvais says her background as an actress will serve her well on RHOBH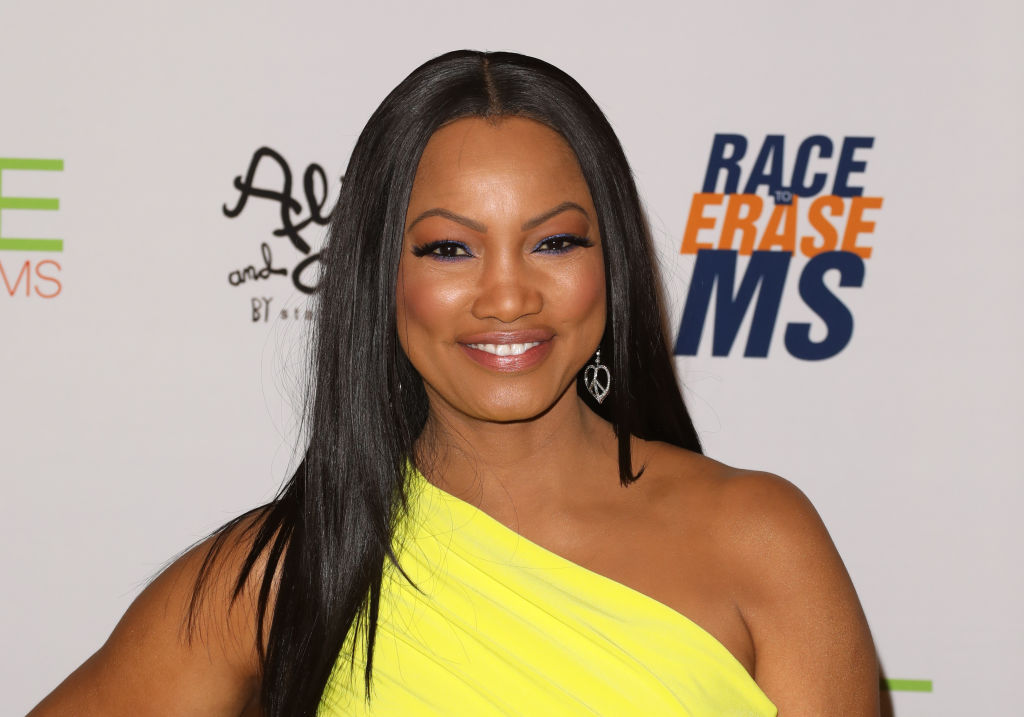 Beauvais has spent years working in Hollywood, and she says that's prepared her for whatever might come her way as a RHOBH cast member. 
"As a working actor who has been in the industry for some time, it's exhilarating to have the opportunity to delve into a new chapter in the entertainment spectrum," Beauvais said after news of her casting was announced.
"Already being intimately familiar with the spotlight of Hollywood, my journey of successes and trials has already been chronicled and shared with my many loyal supporters around the world," she added. "The continual encouragement, support and yes, even at times, criticism, have helped make me the dynamic woman I am today. I'm excited to share the many ongoing daily surprises, laughs and joys of being a working mother in today's crazy world."
Beauvais is no stranger to drama
While Beauvais is new to RHOBH, she's no stranger to drama. In 2010, her personal life was in the news when she sent a mass email to her then-husband Mike Nilon's coworkers at Creative Artists Agency accusing him of cheating. The message was quickly leaked to the media.
In the email — which had the subject line "Tiger Woods/Jesse James/Mike Nilon" — Beauvais wrote: "What do they have in common… I found out today that MY husband of almost 9 yrs has been having an affair for 5 yrs with some slut in Chicago. I am devastated!!!! And I have been duped!! Our boys don't deserve this!"
Later, Beauvais told Oprah that she was "embarrassed" by the message and the fact that it had been made public. She said she started attending therapy in order to heal.
"I did all the things that they say you should do, because I didn't want my adult drama to affect my kids," she told the talk show host. "I couldn't have moved on and been a good parent and co-parent with him if I didn't do those things. We're doing the best we can for those boys. They deserve it."