'RHOBH' Cast: Brandi Glanville Calls for Return of These 3 'Housewives' for Season 10
The Real Housewives of Beverly Hills just finished airing Season 9 on Bravo and fans are already suggesting who they want to see on the show for Season 10. Brandi Glanville, who was a housewife for 3 seasons and has made appearances throughout, has weighed in on which former RHOBH stars she would want to see return and hold a diamond.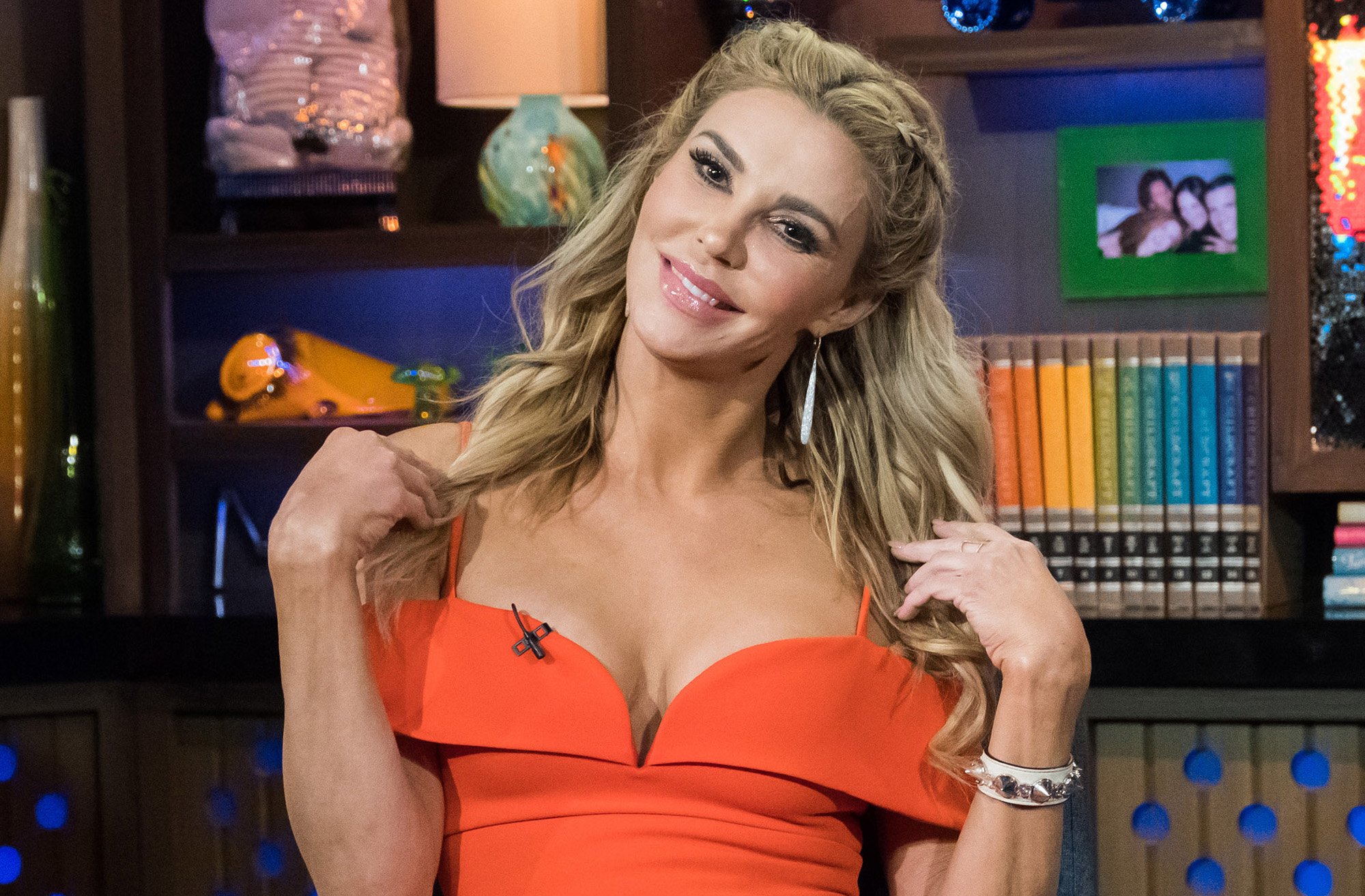 Lisa Vanderpump Quits & Leaves 'RHOBH' Spot Open
Lisa Vanderpump had a terrible time during the production of Season 9 of RHOBH that she quit and stopped hanging out with the rest of the cast after she felt backstabbed by all of them. The last straw for the British star was when Kyle Richards accused her of leaking the Puppygate story to the press. It was then when Vanderpump completely shut all the girls out without dialogue to at least try to remedy the confusion.
It was in June when the producer of Vanderpump Rules officially made public statements about leaving the show for good.
"The last year was a very negative year for me," she told Extra. "I feel like we're moving forward. They have had their resolution. I just had a horrible time with the show and the women. It was a very sad time in my life and it wasn't made any better. I just decided to walk away."
Vanderpump quitting the show was extra official when the Season 9 finale aired on television. The businesswoman shared a video on Instagram with the following caption: "The Pump has left the building. Thank you to all of you for your support for 9 years."
Who Does Brandi Glanville Want To See Return To 'RHOBH'?
A fan of RHOBH replied to the story about the three housewives Vanderpump wanted to see gone from the show and included Glanville as one of the former diamond-holders that they would want back.
"And why do we care what LVP thinks? She quit the show. Let's move forward and bring Taylor Armstrong and Kim Richards and Brandi Glanville back with the cast that didn't quit", the viewer tweeted.
The New York Times best-selling author saw the tweet and replied: "I think the show need[s] Adrienne Maloof and Eileen Davidson back personally and always Kim Richards.
Glanville has maintained a friendship with Richards off-camera after they made up on the show and became close following a fallout with Kyle Richards.
Another fan tweeted out: "Eileen is like watching paint dry. I think Nicollete Sheridan and Kim."
Brandi then tweeted: "Hmmm good tv but SUPER f***ed up. I'm team Rinna on that one."
The viewer suggested Sheridan as she would already have a history with two housewives: Lisa Rinna and Denise Richards. The former "Desperate Housewives" star lived short marriages with both Rinna's husband Harry Hamlin and Richards' husband Aaron Phypers. Although Brandi is known to stir the pot, maybe this one is even a little too much for her.
Denise Richards Will Be Back For Season 10 of 'RHOBH'
Denise Richards has confirmed that she will come back for a second season as the production of the new season is set to commence soon. The "Wild Things" actress shared the news in a cute Instagram post that caught everyone's attention.
"All us girls prepping for Season 10 of 'RHOBH' be like…," originally wrote on Instagram along with a video of a Barbie doll with a deformed face.
In the edited post, Richards then wrote: "Seeing this picture made me think of 'RHOBH.'" The actress also added the hashtags, "My second season" and "Season 10."
There's no word on who will be joining the RHOBH cast next season, but an insider did reveal that Bravo is already looking for someone to fill in the spot left by Vanderpump.
"They are definitely looking at adding a new Housewife," the tipster told Us Weekly.