'RHOBH' Season 10: Bravo Execs Reportedly Ready to Fire Some of the Cast Over Lackluster Footage
The Real Housewives of Beverly Hills is about to clean house! Following a lackluster filming season, inside sources claim that RHOBH executives might be shaking things up in the casting department if the drama doesn't heat up. Which RHOBH stars are on the chopping block for season 10?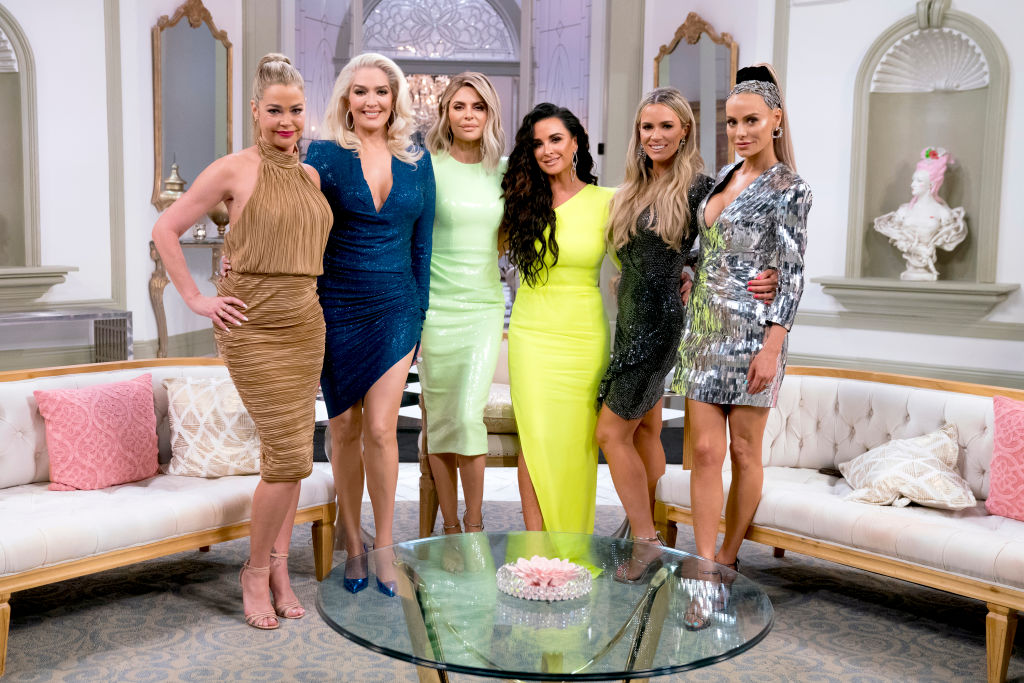 Will Bravo execs fire 'RHOBH' cast?
Filming for the new season of RHOBH is currently underway. While fans cannot wait to see their favorite cast members back in action, inside sources claim that Bravo execs are unhappy with the footage.
According to LALATE, execs have viewed scenes from the new season and their first impression is that the footage appeared very bland. Not only is there hardly any confrontation between the cast, but all of the ladies are getting along just great.
"There is no big tension, no central storyline, no central conflict, just some petty spats. There is a void," the insider shared.
This, of course, is hardly the first time a reality series has suffered from a lack of drama. The same thing reportedly happened on the set of Southern Charm last season.
But after producers told the cast members to spice things up, they picked up the drama and the season got a lot better.
Bravo will likely take the same tactic when it comes to RHOBH, though there is no telling if the cast members will be able to stir up enough drama in time. Fortunately, there is plenty of ways in which the cast can save their diamonds, and it all starts with Lisa Rinna and Kyle Richards.
Rinna and Richards square off on 'RHOBH'
Now that Lisa Vanderpump is out of the picture, all eyes will be on Rinna and Richards in the new season of RHOBH.
While the women prepare to square off in front of the cameras, Rinna has been working behind the scenes to gather potential allies.
Over the past two seasons, Rinna has been adding several friends to the cast of RHOBH, many of whom will remain loyal to her if things get nasty. If that happens, Richards could find herself in a tricky position in season 10.
Bravo has a history of hiring cast members based on referrals from current reality stars, and RHOBH is no different. Sutton Stracke, for example, landed a part on the series after Rinna put in a good word with producers.
In fact, Stracke recently opened up about her casting and revealed that Rinna pushed hard to get her on the show. She also took a lot of convincing and only gave in after Rinna kept nagging her to do it.
That said, just because Stracke and Rinna are friends does not mean they will stay that way when the cameras start rolling. There have been plenty of fallouts in previous seasons, and Rinna will definitely need to cultivate that friendship if she wants to keep it alive.
What about Lisa Vanderpump?
One of the biggest issues with the new season of RHOBH is Lisa Vanderpump's absence. Vanderpump left the series after a drama-filled season 9, which saw her go head-to-head against pretty much everyone on the show.
Vanderpump is returning in a way, but she won't be coming back as a full-time cast member. Instead, producers are using flashbacks to keep her on the show, though it is not clear how the footage will be used.
Current cast members are also expected to mention Vanderpump in testimonials, which could go either way with fans. Although Vanderpump could stir up a lot of drama, not having her return in person could get a mixed reaction from fans.
To make things even more awkward, some of the new cast members, like Stracke, are also expected to mention Vanderpump in interviews. The only problem with this is that they never met the Vanderpump Rules star.
Fans have not reacted well to the Vanderpump rules, so it is possible that producers decide to go a completely different route with her footage. Whatever happens, it sounds like everyone on RHOBH needs to take it up a notch or run the risk of getting the boot.
Bravo has not announced when the new season of the Real Housewives of Beverly Hills will premiere.