'RHOBH' Season 10 News: Does Sutton Stracke Consider Herself Lisa Vanderpump's Replacement?
Sutton Stracke is joining season 10 of The Real Housewives of Beverly Hills. The newbie will be coming into the Bravo show after Lisa Vanderpump quit the show. Now, the new RHOBH star is dishing on the aforementioned and revealing how her friend Lisa Rinna convinced her to sign up for the reality series.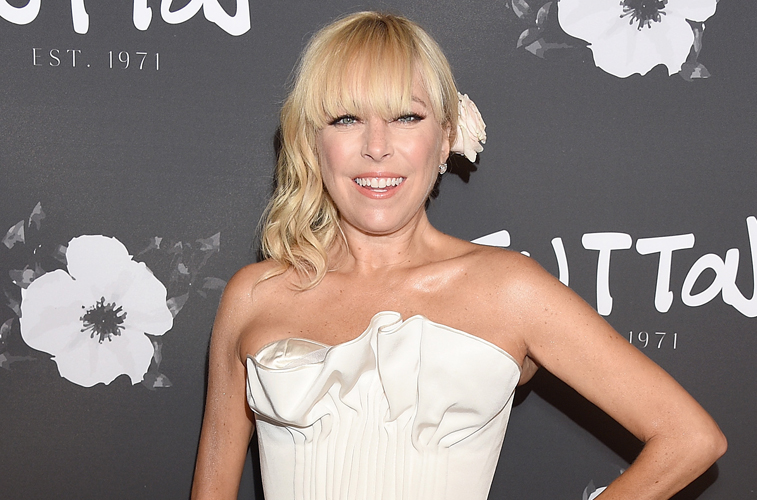 Sutton Stracke talks Lisa Vanderpump.
After weeks of speculation, Stracke confirmed she was joining the RHOBH cast for season 10. It was only natural that fans see her as a replacement for Vanderpump as the latter left the show following a tumultuous season 9.
"I am thrilled and honored to be joining The Real Housewives of Beverly Hills. As a mother to three children who is also deeply committed to my efforts in philanthropy, my life is a balancing act," Stracke told The Daily Dish.
Stracke is originally from Georgia but lately has made a life in Southern California. She has a passion for design and that's is something she will be showcasing on the series.
"There is a lot going on in the best way possible and I strive to pursue all of my passions to the fullest," she continued. "I am excited to share my true loves of art and fashion design and open the doors to my world. I am looking forward to this ride and where this journey takes me. Fun times ahead for this Southern Belle in Southern California!"
In a recent interview with Entertainment Tonight, Stracke said she has never met Vanderpump and doesn't consider herself her replacement.
"I've never met her," she told ET. "I am sure she's lovely, but I am not trying to replace anybody. I would imagine that we have different personalities because I am kind of goofy and weird. But I hope that people are receptive to meeting someone new, and — I am, I had nothing to do with anything, just leave me out of it, everyone. Mea culpa!"
What will Sutton Stracke add to 'RHOBH' cast?
Vanderpump on RHOBH was all about opulence, showing off her ritzy lifestyle and multiple business ventures. Stracke and Vanderpump do share the latter in common as she will be opening up a fashion boutique in West Hollywood. However, the newbie says she can only be her "authentic self" even though that may make her different from the rest of the cast.
"I am probably going to be the strangest one on the show," she told ET. "I don't do Botox or anything! But, who knows? Next year, when it comes out, I may be like, 'Lord, mercy! We have to get to the plastic surgeon quick.'"
"It's hard to bust into a group of people, it's like going to first grade and being the new girl in class," she added. "But everyone has been really nice so far and the whole process has been fun and exciting."
It was her dear friend Rinna that ultimately convinced her to join the show.
"They have been harassing me for years to do this," Stracke joked. "My really good friend Lisa Rinna was urging me, kind of pushing me, telling me, 'It's going to be fun, it's a great group of girls, you're going to love it and get along with everyone, so just do it.' So, I did!"
RHOBH has been in production over the last weeks in and around Beverly Hills. Season 10 is slated to hit Bravo during the first months of 2020.