'RHOBH': Teddi Mellencamp Feels Like She's Been 'Pregnant for 17 Months'
Like many expectant mothers in the third trimester, Teddi Mellencamp from The Real Housewives of Beverly Hills feels like this pregnancy has gone on way too long.
The mother of two (and soon to be three), shared a new Instagram post chronicling her pregnancy. Mellencamp has been documenting and tracking her pregnancy along with Instagram followers, posting photos of her progression and updates on how she's been feeling.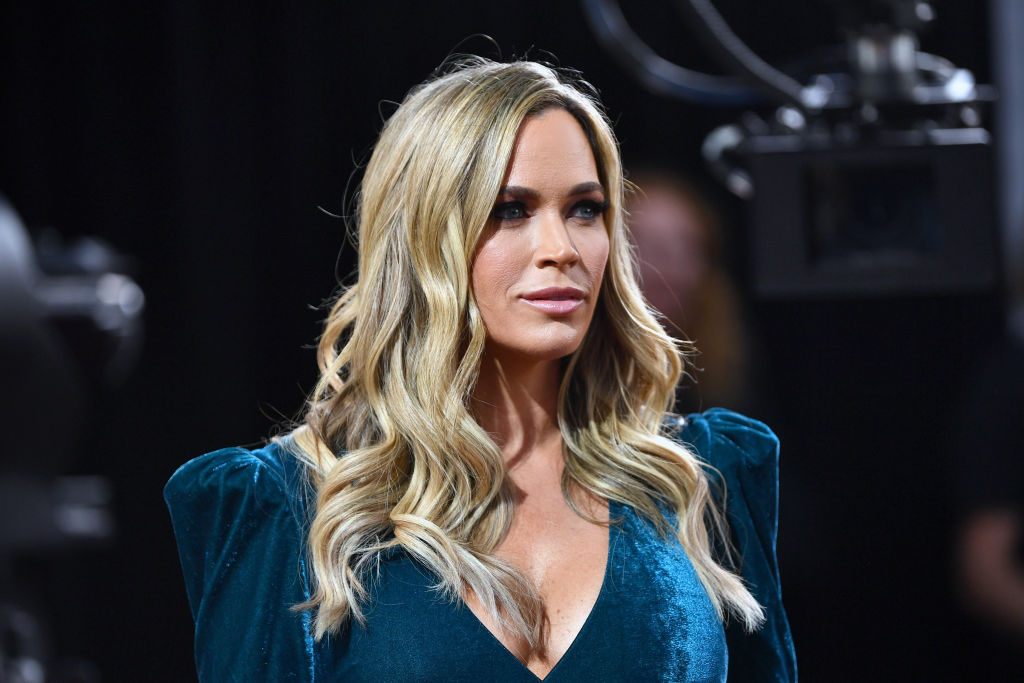 She recently announced she is entering the final three months of pregnancy, but joked that she feels like she's been pregnant forever. She also shared what she's enjoyed most about this pregnancy and what she's been craving.
The '17 month pregnancy'
Mellencamp isn't alone in her feeling that she's been pregnant forever. Cosmopolitan shared what most women feel by the time the final trimester rolls around. "It. Just. Feels. Like. It. Will. Never. End. Like, maybe we might be that one woman who never goes into labor, and who just keeps getting bigger and bigger until there's nothing of us left besides just a swollen, giant, stomach."
"Wow. Here I am, heading into my third trimester – wondering where the time has gone…. and at the same feeling like I've been pregnant for 17 months. While this has been my fittest pregnancy, I often find myself feeling like everything is perfect and nothing is perfect at the same time," Mellencamp shared in an Instagram post.
Mellencamp also shared four images wearing workout attire at 17 weeks, 20 weeks, 24 weeks and 27 weeks. Her stomach grows visibly larger with each photo progression.
What are her pregnancy highlights?
She shared with her followers what she's liked about this pregnancy. "My favorites from this pregnancy would be staying committed to being physically active each day, having the energy to run around with my kiddos, continuing to film Housewives, running @goallinbyteddi & recording @tedditeapodcast (previous pregnancies had me on partial bedrest binging @greysanatomy and reading 50 Shades)," she wrote.
While she remains active, she shared she is slowing down as her pregnancy progresses. "Of course I am so grateful to have an active pregnancy thus far, but I'm finding myself stuggling with constant heavy breathing, slowing my pace on my cardio, foot cramps all.the.time. and terrible insomnia," she wrote. Several fans responded that they too are having insomnia with their pregnancies. "I have bad insomnia too but I've realized working out helps a lot so gotta force myself to keep going. 32 weeks!" one person responded.
Mellencamp also revealed her quirky craving too. "Also, it's unclear where my current craving/obsession with fiber cereal falls. Any other expecting mamas out there feel me?" she asked. Quite a few women responded they too are into the bran cereal with their pregnancies. "Currently in week 26 of myand have craved all bran cereal with sliced bananas almost daily… Was never a big fan of either before. No idea why I am now lol," one person wrote.
Another person joked, "I am literally eating a box of Raisin Bran every 3 days myself atm. This baby will be made partially of cereal."