'RHOBH:' This is Why There's Hope for Kyle Richards' and Lisa Vanderpump's Friendship
If there's one thing The Real Housewives of Beverly Hills viewers have learned is Kyle Richards doesn't hold a grudge for long.
The franchise OG has found herself in a number of clashes throughout the series but eventually seems to work out fractured relationships over time. Her current fallout revolves around close friend Lisa Vanderpump and this one seems to cut close to the bone.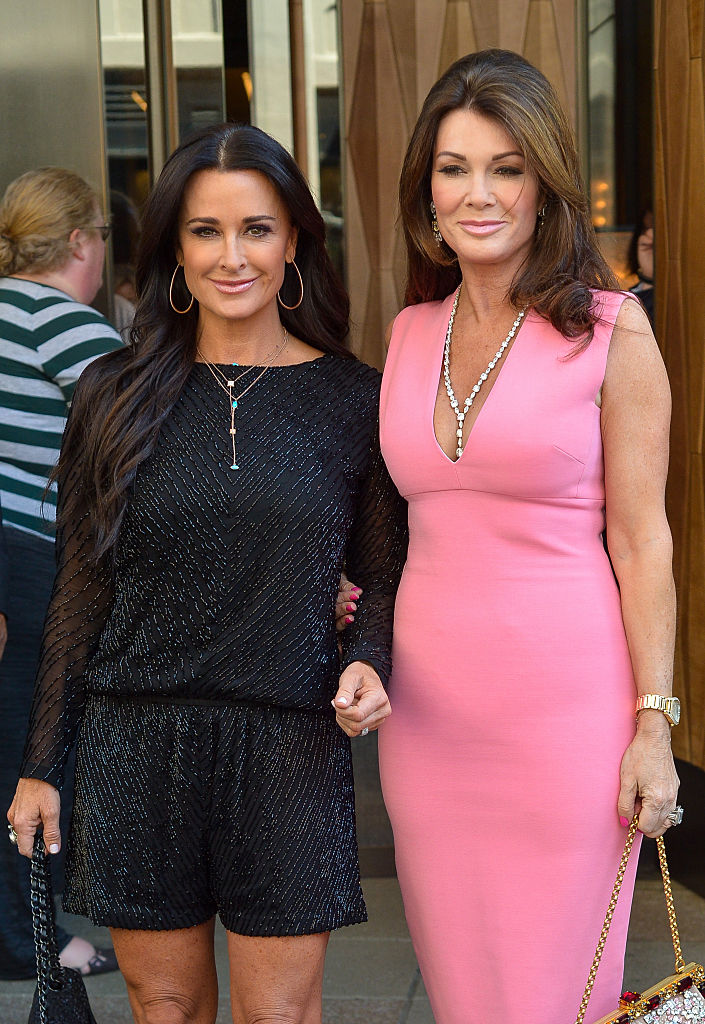 The cast and viewers have taken sides on this feud leaving Vanderpump and Richards incommunicado and (perhaps) hoping to figure out how to someday repair the damage that's been done. Although Vanderpump seems to be less likely to want to reconcile, Richards has publicly commented that she'd like to be on good terms with her former friend. A future friendship between the women may not be completely unlikely either.
She had a very contentious relationship with this cast member
When the series began, Richards and Camille Grammer mixed like oil and water. The two clashed hard, spitting insults and anger each other's way on a number of occasions. Certainly, it appeared that the women would never be cordial or even friends.
Fast forward several years and guess who was a bridesmaid at Grammer's wedding? "We had a rough start in our friendship, but we forgave each other," Grammer told People in 2018. "We said our peace years ago."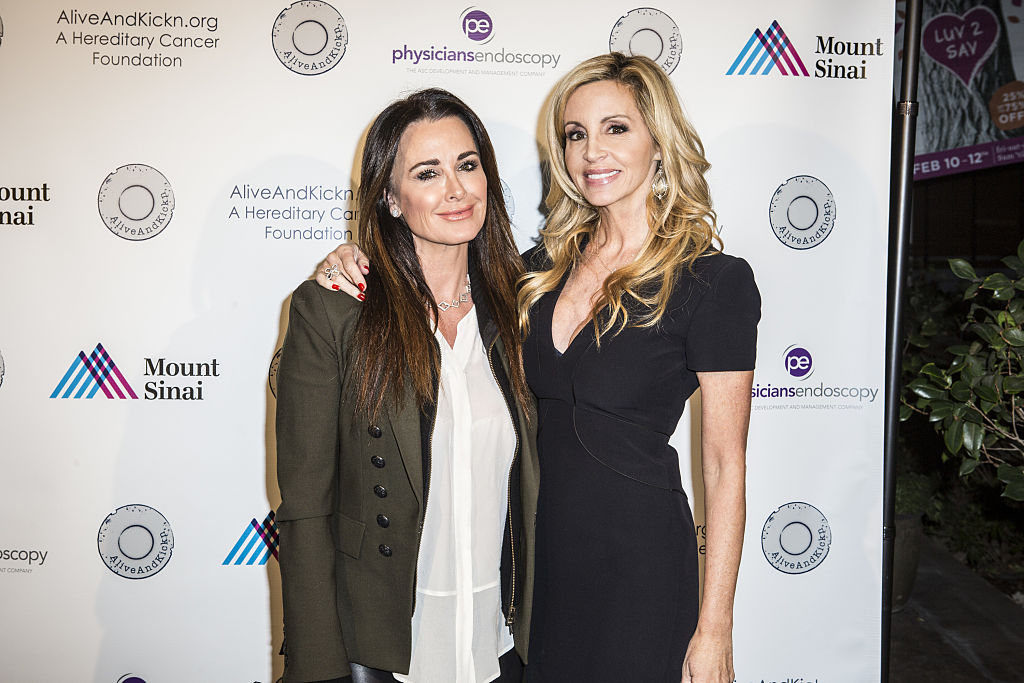 She added, "She saw me at my worst. She watched me go through hell and come out the other side. And she's been there for me through everything." Since leaving the show, Grammer faced cancer twice, plus a very public divorce from Kelsey Grammer. However, the rosy friendship may be threatened after this season of negativity and anger. Recent tweets show that their friendship may be in trouble again.
She's been on the out's with her too
Another cast member who Richards clashed with is Brandi Glanville. Glanville seemed to enable Richards' sister Kim who was struggling with alcoholism.
However, time has passed and Kim is now sober. Richards told E News about a recent chance meeting she had with Glanville. "We do an after show for Bravo… [and] I was filming one of those one days and as I was leaving, I hear Brandi's voice in the makeup room," she told host Justin Sylvester on Just the Sip." I was like, 'They booked Brandi right after me and we're overlapping each other?' I went in and she was as nice as could be."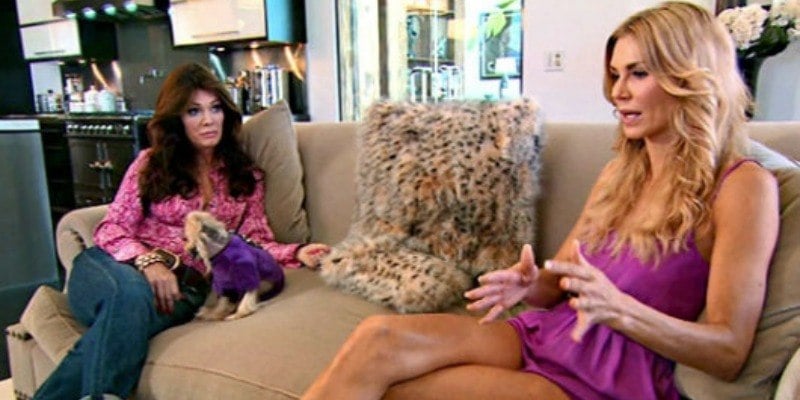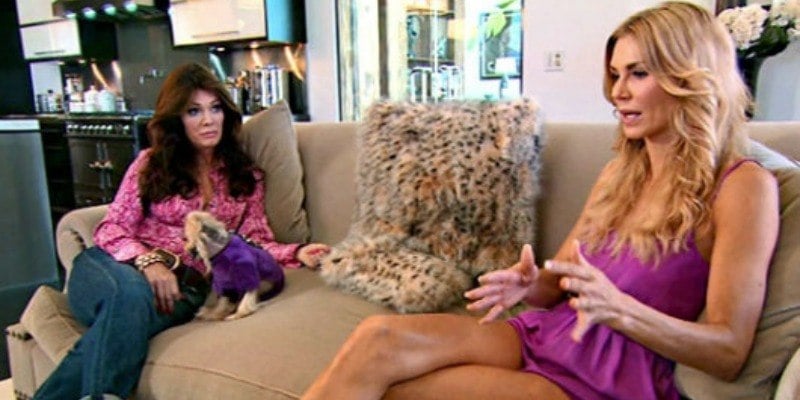 She added, "I bumped into her at Christmastime at the post office and it was, 'Hi, how are you?,' and she was just really nice. She's always watching the show and she's kind of put in her two cents about watching this season. She's just really nice and I left there and I thought, 'You know, life is too short. You gotta let bygones be bygones.'"
Any hope for her relationship with Vanderpump?
The feud with Vanderpump is still fresh so fans shouldn't hope for an instant reconciliation. However, with Richards' track record of trying to reconcile with former friends, there is still hope.
Richards and Vanderpump had a chance meeting just recently. The women had not seen each other since the "puppy gate" mess so the encounter had to be pretty awkward.
However, Vanderpump told US Weekly there were no nasty words or anger exchanged at all. "I actually ran into Kyle the other day," Vanderpump revealed. "It was OK." While the reaction doesn't indicate she's inviting Richards over for tea any time soon, it certainly is a little encouraging in light of the explosive environment on the series.
Check out The Cheat Sheet on Facebook!