'RHOBH': What Question Was Andy Cohen Called out for During the Reunion?
Bravo producer Andy Cohen is known to ask some pretty hard-hitting questions during reunions. He often runs head-on into any elephants in the room, which usually results in a heated cast discussion.
As with many reunions, Cohen didn't hold back when the ladies gathered for The Real Housewives of Beverly Hills reunion. He immediately addressed Lisa Vanderpump's absence and the whole "Puppy Gate" debacle.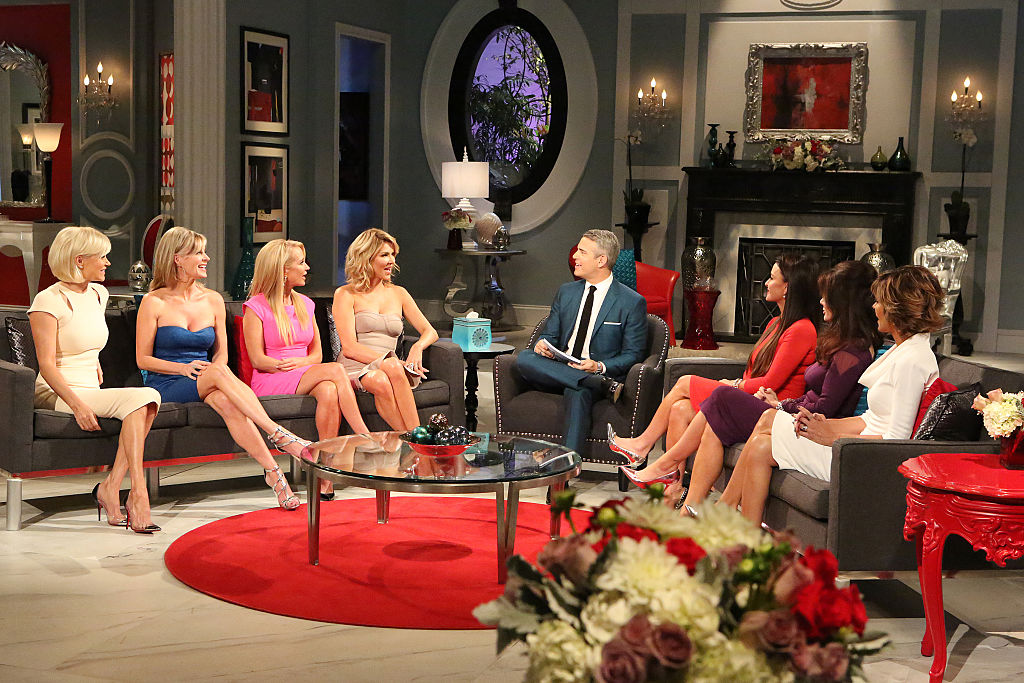 He also voiced a question that got Erika Girardi pretty worked up. She and the ladies called out Cohen for the question, especially with the way it was presented.
This has to be one of the most commonly asked questions
Nearly every woman in the public eye seems to get hit with a question about plastic surgery. Even the youthful cast of Vanderpump Rules gets the question and has been candid about Botox visits. But Real Housewives also seem to be often scrutinized for surgical enhancements.
In fact, Cary Deuber from The Real Housewives of Dallas recently announced she is working on a new plastic surgery show, People reports. Also, two former Real Housewives' husbands make up the team from Botched.
So for Cohen to inquire about what work the RHOBH cast has done shouldn't seem so out of line. However, perhaps it was the manner in which the question was asked is what triggered a heated discussion.
Is there a judgment?
A viewer asked Dorit Kemsley about a comment Vanderpump said. "According to Lisa Vanderpump, you've had a head transplant," Cohen read off of one of his famous interview cards. "What work have you had done since last season?" Lisa Rinna piped in saying the comment Vanderpump delivered wasn't nice.
But Erika Girardi goes in further. "I hate it when people say what work have you had done," she remarks. "What work have you had done?" Cohen tries to explain that being on a reality television show puts the women in the limelight. But Girardi says the way the question is posed is just "kind of rude."
But Cohen adds, "Since the Housewives have begun, one of the tropes I think that is common among every city and every franchise is women chasing the fountain of youth," he says. Meanwhile, Rinna raises her hand.
But what's wrong with that?
As Cohen tries to explain the question, the ladies ask what is wrong with trying to look better. But what Girardi sees as problematic is when you are being judged for making surgical adjustments. "This is how I choose to live my life," she says. "However I choose to alter my body, or present myself."
Cohen wants to know where is the judgment. Girardi says the judgment comes from other people. Teddi Mellencamp says, "It's one thing to say 'Erika, your skin looks amazing.'" Girardi jumps in, "Can you tell me what you are doing, instead of what work have you had done?"
Girardi adds judgment comes from saying "If I had a nose job I'd look like that too.' Then go f**king get one!" Of course, the conversation turns to whether or not Vanderpump was open about any work she's had done. Meanwhile, Kemsley hilariously confirms she did not have a "head transplant" but rather some Botox and fillers. And she insists she is telling the truth.