'RHOBH:' Who Was The Serial Killer Who Almost Murdered Lisa Rinna's Mother?
Although The Real Housewives of Beverly Hills cast is divided there is one thing everyone can agree upon. Lisa Rinna's mother, Lois is absolutely fantastic.
The 90-year-old moves like someone half her age and could go toe-to-toe on wit with any millennial. So when she revealed during a recent episode she was not only brutally assaulted, but nearly killed before Rinna was born, it was stunning.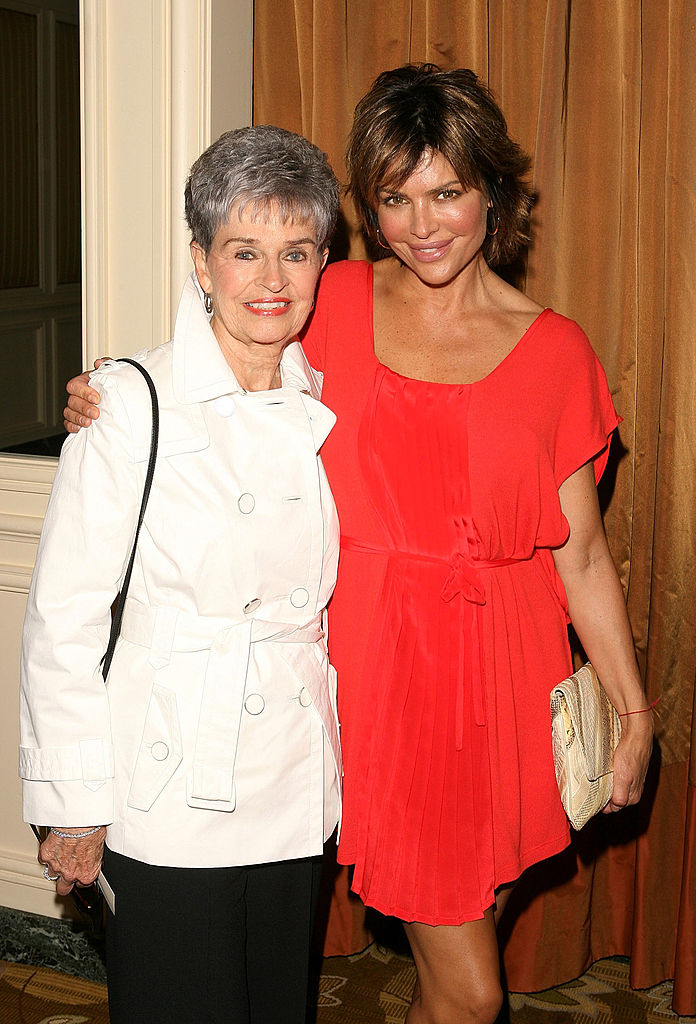 Lois went further to comment that the man who nearly murdered her ultimately became a notorious serial killer who stalked and murdered dozens in Northern California. So who was the "Trailside Killer?"
Lois was extremely lucky
Lois described being driven to an abandoned area after a male co-worker picked her up from a bus stop. She tells her daughter she thought she was going to be killed. Thankfully a military policeman came by and Lois was saved.
Unfortunately, Lois didn't escape without injury. She was beaten with a hammer and stabbed. The man, David Carpenter was arrested and spent 14 years in prison. Carpenter was charged with one count of assault with intent to commit murder. Also two counts of assault with a deadly weapon.
Lisa blogged about her mother's experience and dedicated the entry to her courageous mother. "When I think about the horror and trauma you went through as a victim of serial killer David Carpenter and how you managed to push forward with such positivity and grace, it's nearly impossible for me to describe the amount of pride I have to be your daughter. I hope you realize the great impact you have had on so many others to find the strength to share their own story."
Carpenter became the 'Trailside Killer'
Upon his release from prison, Carpenter went onto murder 10 people in the late 1970s and early 1980s. Carpenter also assaulted several others who managed to get away like Lois.
His first murder occurred in 1979. Carpenter shot and killed Edda Kane, who was 44 years old. He then went onto shoot, stab and strangle a number of both men and women.
Because of the time and location of Carpenter's murders, many wondered if he was the Zodiac Killer, who was another serial killer who terrorized the Bay Area in the 1970s. Carpenter was only cleared of the crimes because he was in prison when one of the murders occurred. Plus fingerprint and handwriting samples were not a match.
Carpenter is still in prison
Carpenter, now 88 years old, is still alive and in prison. Although he claims to be innocent, he currently sits on death row at San Quentin. He was finally arrested for murder in 1981 for the murders of five people in the Bay Area, the Los Angeles Times reports.
According to court documents, part of Carpenter's ritual was to terrorize his victims until they begged for their life. That's when he would kill them.
When Carpenter was sentenced to death,  Los Angeles Superior Court Judge Dion Morrow was blunt. I must conclude with the prosecution that if ever there was a case for the death penalty, this is that case," the Los Angeles Times reports.
Check out The Cheat Sheet on Facebook!