'RHOBH': Why Did Lisa Vanderpump Film Alone a Lot in Season 9?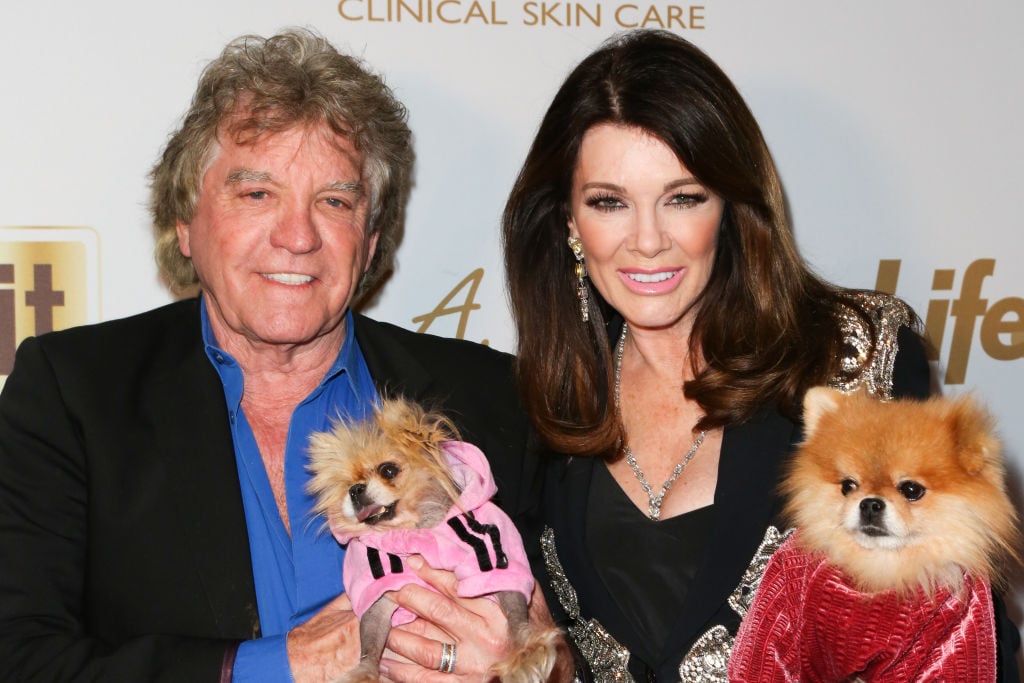 Season 9 of Real Housewives of Beverly Hills (RHOBH) will heavily focus on Lisa Vanderpump not getting along with the rest of the cast. That also affected filming and it turns out she filmed alone a lot, why? Vanderpump revealed that and more.
Lisa Vanderpump admitted to filming alone a lot in Season 9
There were a lot of rumors that Vanderpump wasn't getting along with most of the cast of RHOBH. She even left the premiere party for the new season early and she revealed why.
"I just wasn't in the right mental state to really cope with everything Real Housewives throws at you," Vanderpump told Us Weekly. "It was a very difficult year for me, and I just kind of got to a place where I just was desperately searching for happiness in my life at that time and it just got very heated there."
She then said, "I filmed a lot on my own and they really did spotlight my charities and that's why I'm here tonight." That probably isn't surprising given there were rumors the cast wasn't happy with the restaurant owner while filming.
Vanderpump was reportedly only talking to Denise Richards at one point
It was previously reported that Vanderpump wasn't talking to her co-stars except for newcomer, Denise Richards. A source claims that this wasn't because the cast hasn't tried to reach out.
"She is not talking to any of the cast except for Denise. There have been numerous attempts from the other cast members to reach out to her and they have gone unanswered," a source told Us Weekly. "The women feel like Lisa doesn't want to face them and confront the situation. She has kept her distance and now that's creating more problems with the cast."
Another story gave a different story claiming "the cast has chosen not to talk to her." It's still not totally clear what led to the tension, but the drama is heavily foreshadowed in Season 9's trailer.
Kyle Richards admitted her status with Vanderpump isn't good
While promoting the show, Kyle Richards admitted that her friendship with Vanderpump isn't doing well. She talked about it with Kelly Ripa and Ryan Seacrest.
"My status right now with Lisa is not good," she said. "I'm sad to say we're not speaking at the moment." She was then asked if there is any hope of them reconciling.
"I really hope so," answered Richards. "Because I care about Lisa and we've been friends for a long time."
Still, there were rumors that Vanderpump was planning on leaving the show. This is because the restaurant owner reportedly didn't go on the group trip to France this season. She eventually addressed it.
"There's a plethora of stories that say I'm quitting, that say I'm trying to get Jax [Taylor] off [Vanderpump Rules]. If I had quit I would have said it," the reality star told Us Weekly.
So RHOBH fans should prepare for a lot of scenes of Vanderpump without most of her co-stars. Although the change of filming led to rumors of her leaving the show that isn't the case.
Read more: Do the 'Vanderpump Rules' Cast Get a Discount at Tom Tom?
Check out The Cheat Sheet on Facebook!