'RHOC': Did Tamra Judge Get a Tattoo of Her Favorite Tagline?
Tamra Judge from The Real Housewives of Orange County came to play when she appeared on Watch What Happens Live with Andy Cohen.
The fit cast member chatted with producers while in hair and makeup before the show and dished about a tagline that a producer noticed was written on her foot.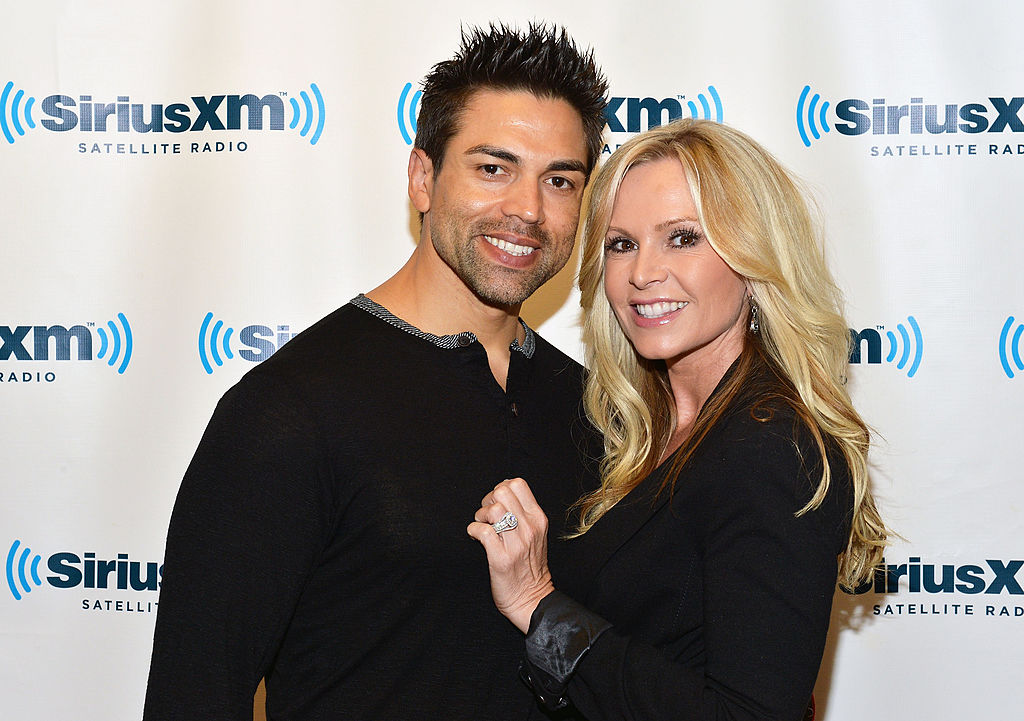 The WWHL team shared the interaction on the show's Instagram story. Judge explained if she permanently inked the tagline and if it was her favorite. Also, would this be Judge's first tattoo if it is the real deal?
Is it permanent?
Judge looked smashing in her red jumpsuit and killer heels. A producer stole a little time with the Real Housewife to ask about what she was wearing. After saying hello to Judge he said, "Wait, what the hell …," as the camera pans down to her ankle. "Oh my God!"
The camera gives viewers a glimpse of the words, "Faith, Family, Fitness." Judge echos the words, which is her tagline this season. As the producer marvels over the ink, she explains what she's done.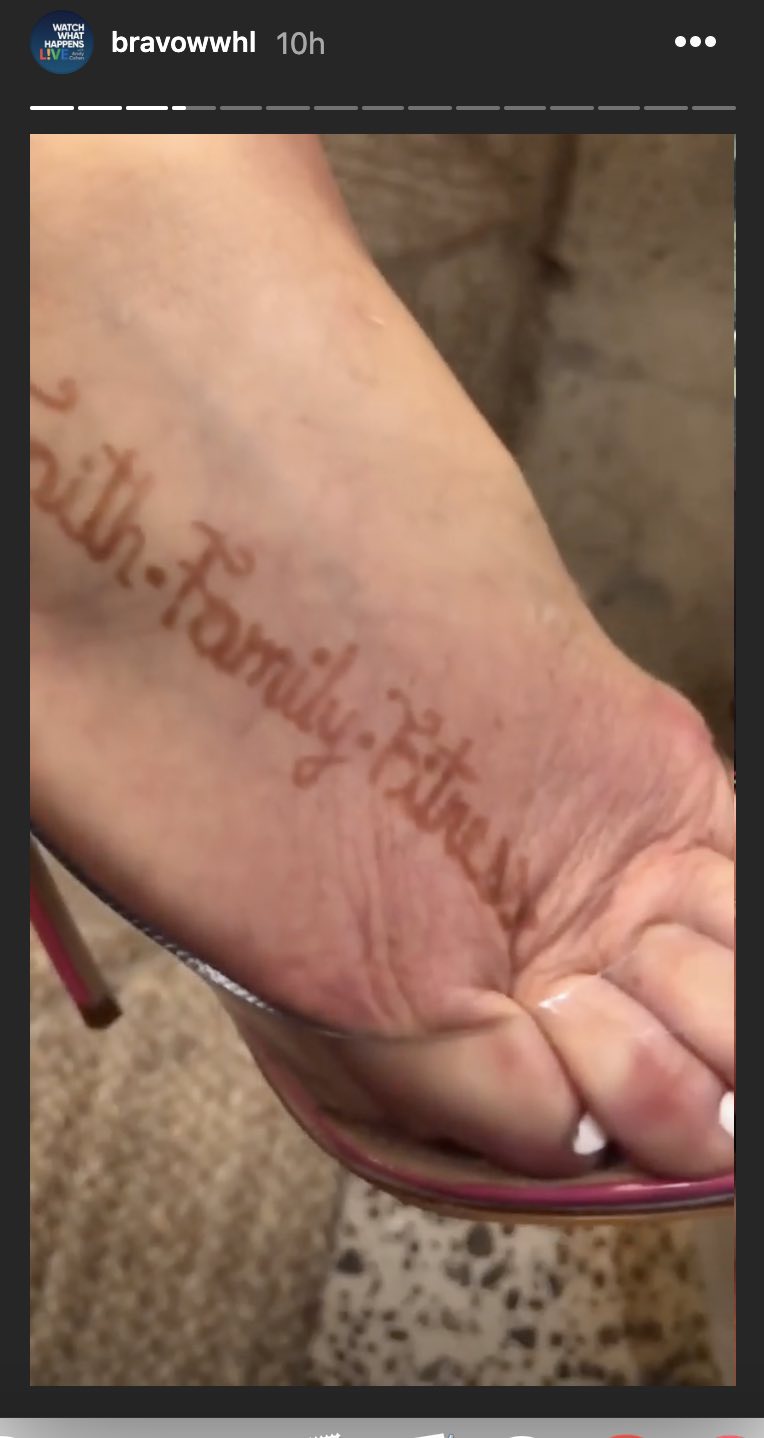 "Yeah!" she exclaims. "It's temporary but I think I'm going to go permanent. The first Housewive to tattoo their tagline on their foot!" Meanwhile, the producer is totally into it, agreeing with her all the way. During the WWHL After Show, host Andy Cohen noticed the (fake) ink too. "Tamra got her tagline tattooed on her foot," he remarks as he reiterates the words. "I love it."
Is this her favorite tagline of all time?
After Cohen remarks about Judge's tagline, he wonders if this tagline could possibly be her favorite of all the seasons. She says this year's tagline is her absolute favorite.
But Cohen has his own favorite. "Mine of yours is … you had a really good one about your ass being great," he recalls. She agrees, "I had some ass ones this season." However, Cohen agrees this one is really good.
"I'm trying to remember my favorite one of yours," Cohen says searching for his favorite Judge tagline. "You had a real sassy one a few years ago. Oh, wait, there was one about religion I loved. Yeah … anyway." Cohen is later reminded of his favorite Judge tagline. "I am pint-sized, baptized and highly prized."
Speaking of tattoos …
This won't be Judge's first tattoo if she makes her tagline permanent on her foot. In a last-ditch effort to show her love to ex-husband Simon Barney, she had his name (painfully) tattooed on her ring finger. When she had the tattoo done, her marriage to Barney was close to divorce.
Viewers know the couple did indeed split and then Judge was left with her ex's name on her ring finger. After Heather Dubrow joined the cast, she introduced Judge and the women to her plastic surgeon husband. Dr. Terry Dubrow is now one of the stars of the show Botched and also the one who expertly removed Judge's "Simon" tattoo.
In 2012, Judge shared a picture of the vanished tattoo to Twitter. "Tattoo removed. Thanks @DrDubrow." Once the bad ink was removed, Judge received a gorgeous engagement ring from now-husband, Eddie Judge.