'RHOC': Drama Between Vicki Gunvalson and Brooks Ayers Continues to Rage
Although Vicki Gunvalson from The Real Housewives of Orange County plans to someday soon become "Mrs. Steve Lodge" an ex-boyfriend continues to haunt her.
Brooks Ayers caused a significant amount of controversy when he dated Gunvalson. The couple's union threatened to destroy Gunvalson's relationship with her daughter, plus fractured friendships with close friends Tamra Judge and Shannon Beador.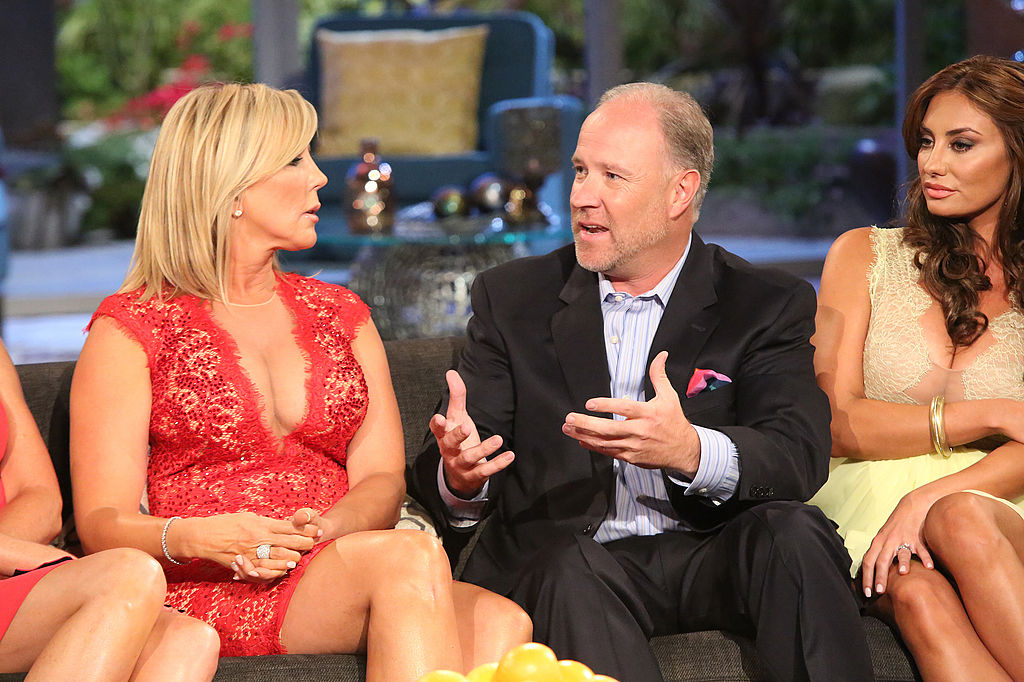 Now that Gunvalson and Ayers have split, peace and love have returned to the OC. Gunvalson and her daughter have repaired their relationship. Plus she's stronger than ever with Beador and Judge.
Ayers got married
Gunvalson seemed to take the breakup with Ayers pretty hard. After Ayers asserted he had cancer, mounting facts called this diagnosis into question by the cast. Gunvalson defended him until she eventually admitted some of the documentation was not real.
The aftermath of the breakup was difficult for Gunvalson but she slowly pieced her life back together. Upon learning the news that Ayers got married, Gunvalson stood strong.  "Oh, I think Vicki handled the news of Brooks' marriage amazing," Beador told Bravo's The Daily Dish. "But she's with a great guy right now. She's talking to him about it, so you can't act sad. She was great." 
"I know that Vicki is through with him," she continued. "I know they had a very tumultuous relationship, good and bad. And I know that she cared about him a lot when they were together. So there's a bit of a sadness. But they weren't right for each other, and she's much better off without him." 
She's finished with the relationship but not with him
Although Gunvalson seems to be emotionally finished with Ayers, she isn't finished with him financially. Gunvalson's friends and family warned her that Ayers was clinging on to her for money and perhaps they were right.
Gunvalson served Ayers with a lawsuit seeking the significant amount of money he "borrowed" from her over the years. In November, she hinted that she planned to recover the money she loaned to Ayers.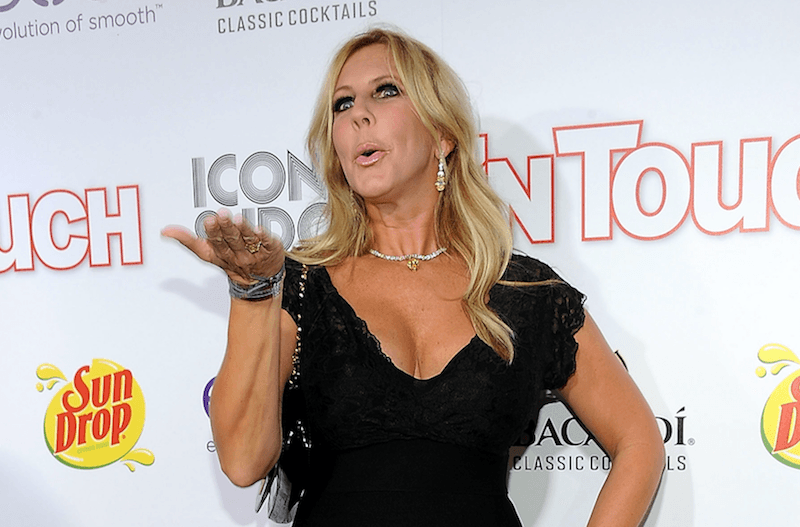 "I'm going after him … for money he owes me. He owes me a lot. I have an Excel spreadsheet on him," she told People. "I don't [want to] relive the emotion, I want my money back. The man lied to me and he's not going to get away with it."
He's been served
Gunvalson made good on her word to "go after" Ayers financially. She sued him in this spring for the thousands of dollars he borrowed from her since 2011, according to People. She also sought to recover legal fees she fronted for him in 2013 too.
"Although demand has been made, Ayers has failed and continues to fail to remedy or make good on the said to Gunvalson; that there is now due and owing from Ayers to Gunvalson the sum of $81,652.97, plus pre-judgement interest, attorneys' fees and costs," according to documentation procured by People.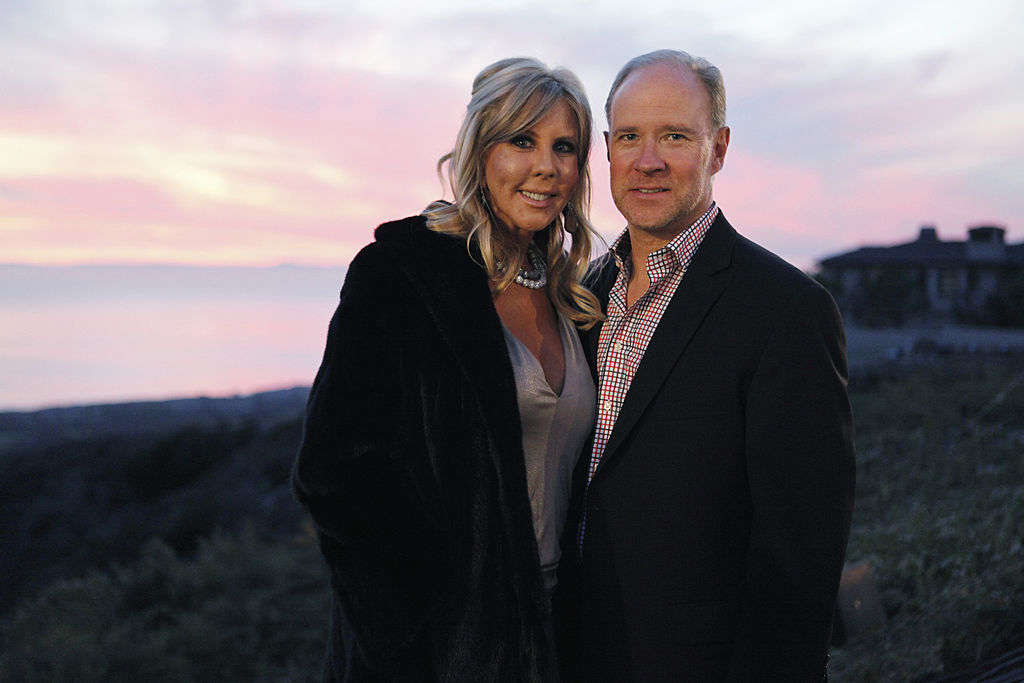 Around the time Ayers received the court documents he tweeted a few cryptic messages. "Never be a prisoner of your past. It was just a lesson, not a life." He also retweeted another message about not letting a situation or circumstances define [his] life.