Is Emily Simpson from 'RHOC' Divorcing Husband Shane?
Emily Simpson from 'RHOC' has been facing issues in her marriage to Shane Simpson. The Bravo star has been open about her relationship, but is divorce in her future?
Emily Simpson from The Real Housewives of Orange County has been extremely open about her marriage woes. The Bravo star has not shied away from exposing her struggles in front of the cameras with her husband Shane. Fans are now worried that the reality show personality might be headed straight for divorce.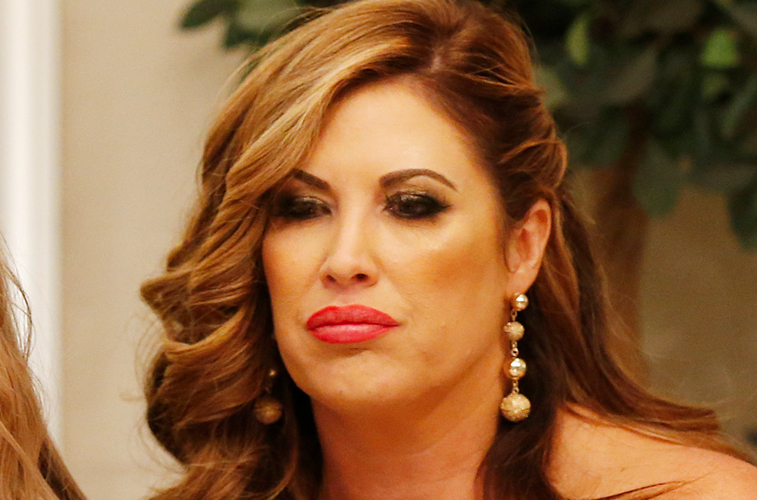 During an appearance on Watch What Happens Live, Simpson was shown clips of her husband making crude comments about her.
"He's a d**k. He's a jerk. I get it. I'm not trying to make excuses for him but I see a side of him that other people don't get to see," she explained. "So, I think that's what makes up for it. I know it sounds awful but I'm the one that goes home with him at night when we are alone and he says nice things and he gets me cards and he writes nice things to me."
Despite Shane not being nice to her, Simpson assured she is not headed for divorce as many believe they are. Andy Cohen chimed in and asked why he doesn't filter the statements he makes against her.
"He's obviously smart. Like, he has a high IQ. But I think the d**k side takes over," she shared. "I said to him, when someone says to you, 'Do you miss your wife and kids?' The answer is always, 'Yes.'"
Fans weigh in on Emily Simpson's marriage
Bravo fans are passionate about their housewives and they entangle themselves into their storylines. Watching Simpson suffer through her marriage to Shane has been heartbreaking for many viewers. A number of Twitter followers have suggested Simpson a divorce or feel like she's headed there eventually.
"She will divorce [Shane] eventually," a fan tweeted. "[Simpson] needs self-confidence badly like most mentally abused women. She says they got married on a whim. She will lose weight and leave. His parents will continue to help her and the kids."
"[Emily] is so needy," another viewer commented. "Her husband [is] ignoring her and she is trying to fulfill it with her female friends. Her best friend is going through a divorce and she is talking about the darn dance."
Another fan of Simpson made a list for the Bravo star: "Number 1: I love you. Number 2: Divorce Shane. Number 3: Never apologize to a man for having a bad cell phone signal."
Would Emily Simpson quit 'RHOC' for her husband?
Simpson has said on numerous occasions that her husband does not like to be on camera. The only reason he appears on the Bravo show is to appease his wife. She needs what RHOC fans say about her husband and along with him, they embrace the negativity.
"Everybody likes a good villain. He was trending on Twitter. So give the people what they want!" Simpson told Us Weekly in an interview.
Despite going through a rough patch with her husband Shane and all the bad comments they receive, Simpson has her priorities in order. If she was given the option to pick between her marriage or the show, she would pick the former.
"I would choose my husband," she answered. "I feel like he goes along with it because he doesn't want to tell me what to do. He goes along with it like a child that doesn't want to get dressed and go to school."
"It's hard," Simpson continued. "It puts me in an awkward position because on one hand, I have people asking, 'what is your real life?' and on the other hand I have my husband saying, 'I don't want to talk about that.'"
Simpson and her husband Shane will continue to showcase their struggles in their relationship as RHOC continues. Season 14 of The Real Housewives of Orange County airs every Tuesday at 9 p.m. ET on Bravo.