'RHOC' Emily Simpson Slams Divorce Rumors as Andy Cohen Weighs in on Shane's 'Devastating' Interviews
'RHOC' star Emily Simpson slams rumors she is divorcing Shane Simpson as Andy Cohen weighs in on Shane's devastating interviews.
Real Housewives of Orange County star Emily Simpson has been battling divorce rumors the past few weeks. The reports surfaced following a series of questionable interviews with Simpson and her husband, Shane Simpson, which led fans to believe that their marriage is on the rocks. As the new season of RHOC moves forward, Simpson shared her thoughts on all those pesky divorce rumors during an appearance on Watch What Happens Live with Andy Cohen.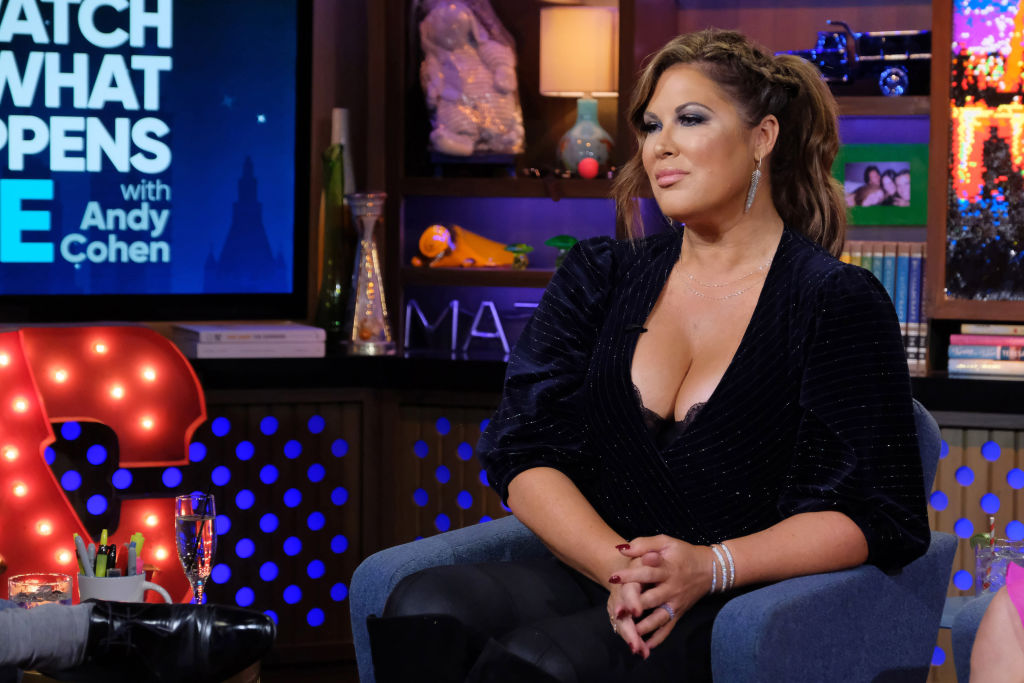 Inside Shane Simpson's devastating interview
The divorce rumors started after Shane Simpson took part in a few interviews as part of RHOC. In one of the chats, he hesitated to say that he missed his wife while he was away from home researching for the bar exam.
In another interview, Simpson's husband revealed that their marriage can get a bit "extreme" from time to time. Not the best thing to say when your wife is sitting right next to you.
Given the comments, it is no wonder that fans started to speculate that Simpson's marriage is in trouble.
During her appearance on Watch What Happens Live Andy Cohen showed Emily Simpson a montage of her husband's comments, and some of them were beyond cringe-worthy. He then asked if she thought the interviews were as "devastating" as they appeared.
Cohen also brought up the divorce rumors and informed the RHOC star that some fans believe they are headed for a split.
In response, Simpson revealed that her husband has always been a little abrasive and that people are often shocked when they first meet him. While she isn't concerned about his behavior, Simpson knows that he isn't the nicest person in the world.
How does Emily Simpson feel about her husband's behavior?
In light of the controversial interviews, Simpson admitted that her husband can be a total "dick" sometimes. She does, however, wish that fans could see a different side of him, one he usually only shows in the privacy of their home.
"Yeah, I mean, I think he's a dick. Like, he's a jerk. He's being a dick. I get it," Simpson explained. "I'm not trying to make excuses for him, but I see a side of him that other people don't get to see, so I think that's what makes up for it."
According to Bravo, Cohen pointed out that perhaps it would be good if Shane Simpson showed a lighter side in front of the cameras. Simpson agreed on that point and said that her husband is a really smart guy.
The only problem is that once the jerk side of him comes out he can't control it, which is why he acts out whenever the cameras are around.
With that in mind, fans should brace themselves for more outrageous behavior as the current season of RHOC continues to unfold.
But what about all of those divorce rumors? If Emily Simpson's husband is such a big jerk, does that mean that they are headed for splitsville?
Simpson opens up about divorce rumors
Although some RHOC fans are convinced that Simpson and her husband are on the verge of a divorce, she assured Cohen that could not be further from the truth.
In fact, the reality star revealed that her hubby is very sweet to her when the cameras are not around. Not only does he tell her nice things, but he also writes her adorable notes.
When it comes to his professional life, Emily Simpson revealed that her husband sadly did not pass the bar exam. But considering how only 31 percent of people pass the test, it is understandable that he didn't make it through the first time.
Simpson also admitted that she felt really bad for her husband, especially given how much work he put into studying for the test.
While he failed the bar exam, Simpson is confident that they can turn things around. Fortunately, Shane Simpson is now working at a law firm and is getting plenty of practice until he gets a license.
The RHOC star says that he will continue to take the test until he passes. Until then, it sounds like the two are actually in a good place in their marriage – at least when they are not appearing on the show.
Fans, of course, can watch Emily Simpson's marriage drama unfold when new episodes of the Real Housewives of Orange County air Tuesday nights on Bravo.