Why 'RHOC' Fans Are Exposing Shannon Beador's Hypocrisy Following Lack of Sympathy for Emily Simpson
Shannon Beador from The Real Housewives of Orange County is getting dragged on social media for her lack of sympathy for Emily Simpson. The latter is facing marital issues and fans of the Bravo show are recalling Beador's former problems that ultimately led to a divorce.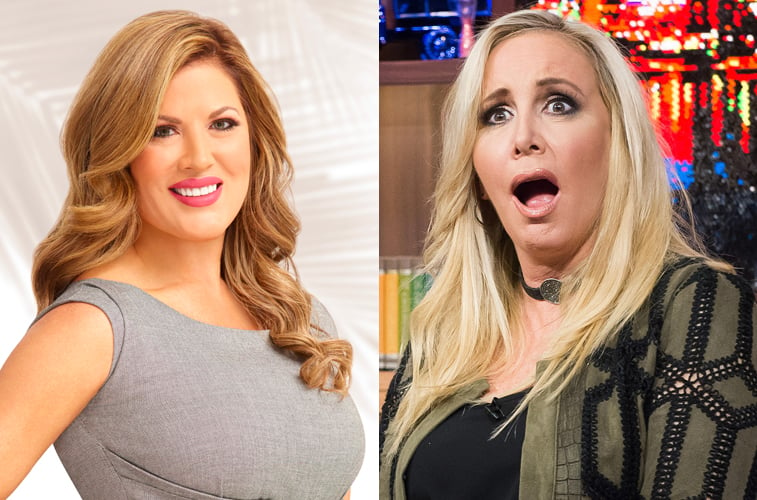 Emily Simpson has an emotional breakdown
During Episode 4 of Season 12 of RHOC, Simpson reaches a breaking point as issues with her husband Shane Simpson take a toll. The lawyer and mother of three had a breakdown during a trip the girls took to Beverly Hills.
"I just feel so overwhelmed and I feel so much anxiety that I just feel like, every little thing that happens, I can't handle it," Emily told her friend Gina Kirschenheiter. "I feel like I barely get through each thing I'm supposed to do. I feel like I'm barely being a good mom, I'm barely being a good wife, I'm barely being a good attorney. I'm just hanging on in each aspect of my life."
Simpson also added: "I'm having an anxiety attack right now. I feel like I can't breathe. I just feel lost right now. I'm just really overwhelmed and I'm really sad right now and I'm kind of acting like a crazy person and I don't know why."
Shannon Beador lacks sympathy for Emily Simpson
As Simpson and Kirschenheiter were talking outside of the Beverly Hills boutique the other girls were shopping at, Beador took the time to take a jab at Simpson.
"Could it not be drama free for an hour?" she asked in front of the RHOC cast.
"This is supposed to be Gina's day," she then said in her interview. "Where is she? Oh, of course, she's outside with crying Emily. I know it doesn't sound very nice but you know what? There's no mention of the tweet yet."
Beador is referring to a message Simpson posted on Twitter where she criticized her after believing Beador had shaded her beforehand.
"[Shannon Beador], you may have lost 40 pounds of fat, but you definitely didn't lose 40 pounds of jealous," read the tweet by Simpson.
Fans expose Shannon Beador
Leaving aside the issue with the mean tweet from Simpson to Beador, RHOC fans went after the latter for not showing more sympathy to the former going through marital problems.
"Have some compassion Shannon. I think we all remember you were going through the same thing with your husband, I mean ex-husband," a fan tweeted with a video.
"I can't believe how much of a taker Shannon is. She sucked the life out of anyone within earshot when she was going through [a divorce]. Now she has no time for anyone else's issues. Emily is hurting and needs support. Is Shannon really that coldhearted and self-absorbed?" another tweeter posted.
"Shannon forgets what an emotional mess she was last season and cuts Emily zero slack. What a cold bitch," a viewer wrote.
"Shannon, you cried three seasons straight, don't come for Emily like that," another viewer noted.
"Shannon cried over her marriage for YEARS, but Emily cries and Shannon is annoyed," a RHOC fan tweeted with the hashtag "double standard" at the end.
Emily Simpson apologizes to Shannon Beador
The tweet is finally brought up in a conversation during the last part of the episode and the ladies hash out their differences.
"I understand what hearsay is, that's why I'm apologizing," she told Beador. "I should have picked up the phone, I should have texted you, I should have asked you. That was wrong, that's on my., That's 100 percent on me. I hope that you will accept my apology. I really just want to move forward. I take 100 percent of responsibility."
Beador says she's "done talking about it" and plans to move on, but if fans know anything about her is that she doesn't let things go easily.