'RHOC' Fans Slam Kelly Dodd for This Photo With Donald Trump Jr.
Kelly Dodd is no stranger to controversy on The Real Housewives of Orange County. The Bravo star has become a fan favorite for standing up for herself and calling her fellow castmates out when they are wrong. Dodd's feud with Vicki Gunvalson scored her extra points but her popularity may be in danger now.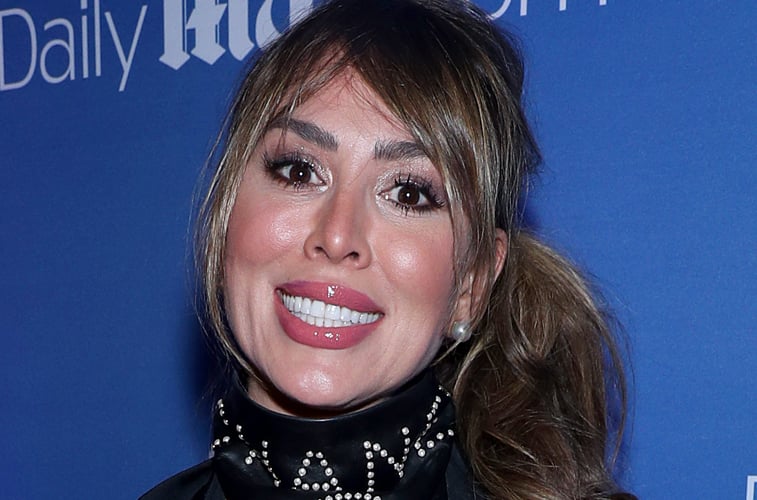 Dodd has been enjoying time with her fiancé Rick Leventhal. The couple has been traveling and their latest stop was in Florida where they attended a wedding. At the location, the RHOC star snapped a photo with Donald Trump Jr. and other guests to the nuptials.
It wasn't long before fans of Dodd and the reality series lashed out at her for posing with the president's son.
"Beautiful wedding with an impressive guest list," Dodd wrote on Instagram. Following the backlash, she added, "Oh, by the way, I am not at all political. I love everyone, stay positive."
What fans are saying
RHOC fans were not too pleased that Dodd was seen with Trump Jr. and made their opinions known in the comments of her post.
"Sorry Kelly, if you keep the company of criminals, dictator, wannabes, obstruction of justice, lawlessness… don't expect the love," a fan replied.
Another fan added, "Can't post a pic of a political family, say you're not political, and not expect a reaction and comments to match." This message was seen by Dodd who then replied, "I don't give a f**k what people think, I'm having a great time."
"Well, this just broke my heart," a viewer commented.
"Ugh, you're a deplorable… was trying to like you, but no," another viewer said.
"Oh no, you're a Trumper," another Instagram user said.
"Kelly, you're making it hard for me to love you," was another comment.
"There is nothing impressive about Jr. except for his lack of intelligence," another social media user replied.
Future of RHOC
Season 14 of RHOC just ended with a major tantrum from Gunvalson who felt disrespected. The OG of the OC was not a full-time housewife this season and only had a role as a friend.
"First of all, when they told me I was going to have a reduced role, I said, 'I'm never a Friend. I started this franchise. I'm never going to be a Friend.' They said, 'We'll never use those words.' And they've been using those words," Gunvalson told Entertainment Tonight. "I will never come back part-time. I'm either all in or all out. I'm not a part-time girl."
Gunvalson said that she would only return to RHOC as a regular housewife and not a "friend of."
"I run a big insurance company and I'm having my best year ever with that. What gives me more peace, you know, I love Bravo and I love my journey here, but they're not ever going to do this to me again, because I don't deserve that," Gunvalson added. 
There haven't been any official casting decisions made and production for season 15 of RHOC is scheduled to start in February 2020.