'RHOC:' Gretchen Rossi's Gender Reveal Party Motivates Parents-To-Be to Step up Their Game
Parents-to-be like Gretchen Rossi and Slade Smiley from The Real Housewives of Orange County no longer quietly learn their baby's gender. Instead they throw lavish parties that can be pretty over the top.
While every expectant parent has their own style, Rossi's gender reveal party rivaled a wedding for some people. She pulled out all the stops which included a big bash, delicious treats and a gorgeous dress and jewels.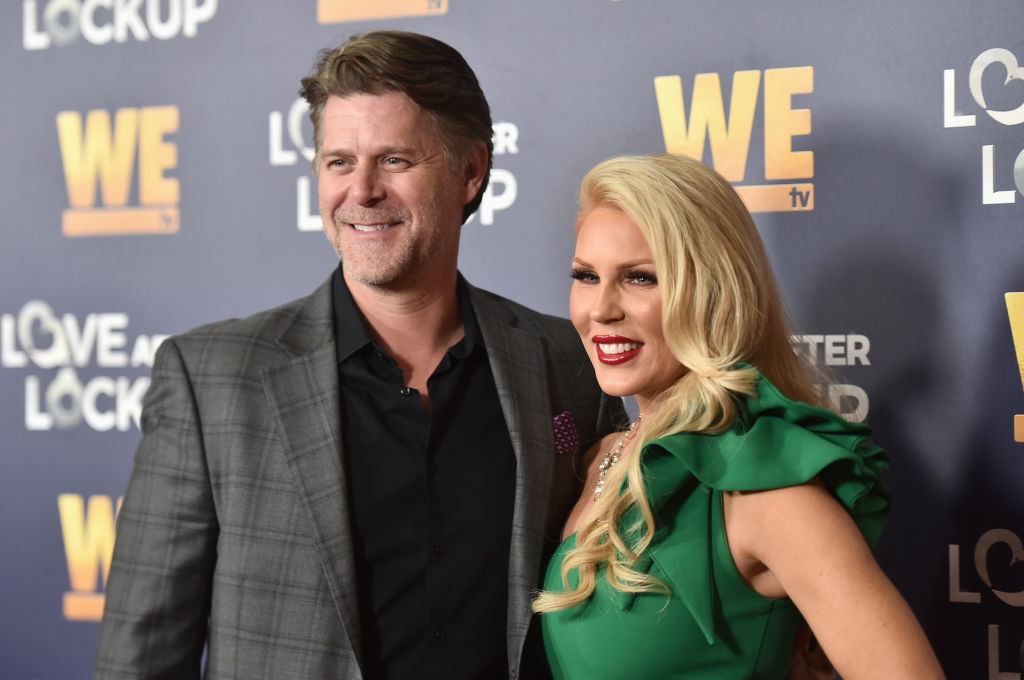 Many gender reveal parties can set you back about a few thousand dollars. Bump Reveal suggests saving money by creating your own treats at home and purchasing a mini-gender reveal cake for less instead of something over the top. Certainly, Rossi dropped far more than a few thousand bucks.
She wore designer threads
Rossi revealed a gorgeous light blue and pink gown for the event. The dress was a custom-made dress by Michael Costello, US Weekly reports. And Smiley donned a pink dress shirt and a blue jacket.
Prior to the party, Rossi flashed some ornate pink and blue jewels and a starry bracelet she planned to wear too.
Guests were treated to exquisite food and drinks
Rossi took to her Instagram story to show some pricey champagne chilling in a large silver bucket. Plus her party planners created plenty of pre-made martini glasses holding various appetizers.
Additionally, she featured a custom edible tree design of pink and blue dipped chocolate covered strawberries with gold leaf trim. The tree was adorned with gorgeous white roses too. Guests could also enjoy some subzero ice cream during the party.
The two-tier pink, white and blue, cake looked spectacular. When the couple cut the cake, pink candies spilled from out from inside the confection.
The home was decked out in flowers and pink and blue decor
Rossi continued to film giving her fans an inside peek into preparation before the party. The home where the party was being hosted was filled with roses and a number of food stations.
The main focal point was a large balloon structure covered in blue and pink balloons. The enormous display was also peppered with big gold star balloons too.
Rossi and Smiley made the big gender reveal in front of this backdrop. The couple held confetti cannons and shot a plume of pink confetti into the air. It's a girl! Also, at one point the couple was engulfed in smoke coming off the pool too.
Check out The Cheat Sheet on Facebook!