This 'RHOC' Housewife May Have Hinted Vicki Gunvalson Is Getting Fired for Season 15
Vicki Gunvalson was demoted in the latest season of The Real Housewives of Orange County. Although the OG of the OC was very much involved in the drama of season 14, she was only a "friend of" the Housewives. During BravoCon it was reported that the insurance maven would only return to the series if she was offered a full-time role. One of her co-stars is now hinting Gunvalson is not getting her orange back and might be getting fired.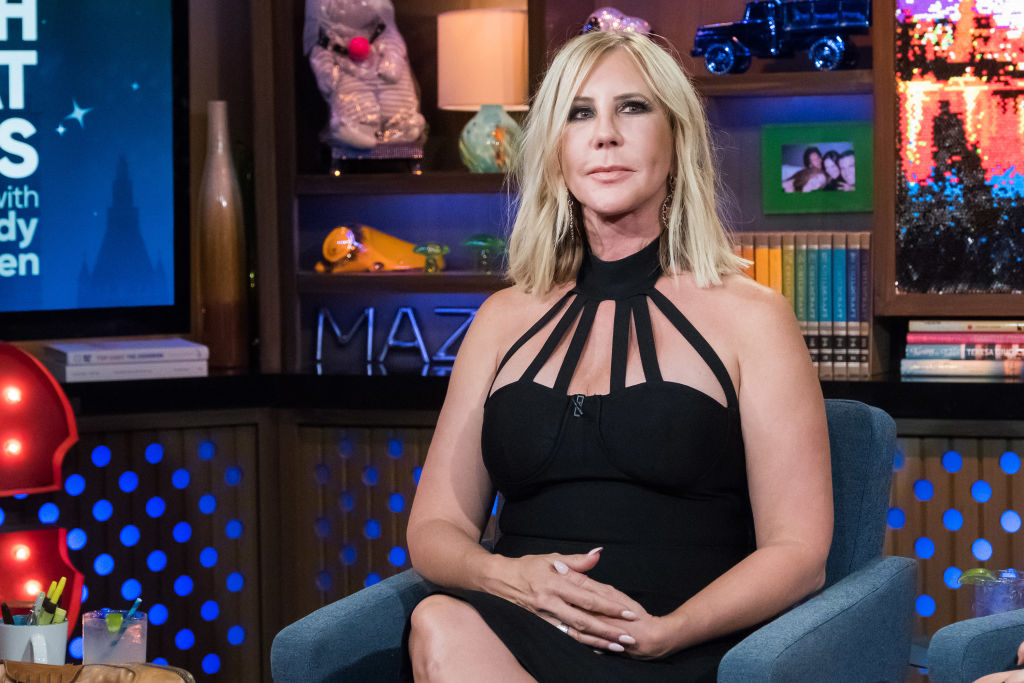 This week a report from weeks ago resurfaced where it states that Gunvalson would be returning to RHOC for season 15.
"Vicki is going to be coming back as a full-time housewife next season," a source told Radar Online. "She gave Bravo an ultimatum. She said she would only come back if she were full-time, and they agreed."
According to the article, Gunvalson negotiated her comeback to the reality series.
"One of the reasons Vicki dropped the lawsuit was because she negotiated a deal that she would return to the show," the insider added.
Braunwyn Windham-Burke and Gunvalson have been at odds. When the former shared a post about RHOC on Instagram a fan replied with a comment.
"Vicki just got signed to come back as a member next year… gross. Stay real Braunwyn," the fan commented.
"Don't believe most of what you're reading right now," Windham-Burke replied to the fan.
Windham-Burke suggested that Gunvalson is not signed on for a full-time role next season as the report previously stated. Could it be that Gunvalson has been axed?
More 'RHOC' casting rumors
Bravo has not made any casting decisions yet for season 15 and none of the current cast has an orange secured.
"The viewers don't connect with the new ladies as much as the longer-existing ones. A few new ones will return but the viewers are invested in the main four," a source told Radar Online.
The insider revealed that viewers tuned in for the "Tres Amigas" which consist of Gunvalson, Tamra Judge, and Shannon Beador.
"The casting for next season is some of the best casting we've had," Cohen recently shared on Jeff Lewis Live. "No matter how it shakes out, it's going to be great because we have great casting."
Vicki Gunvalson's ultimatum
Gunvalson was not happy that she was not featured throughout the RHOC reunion special for season 14. She felt she was disrespected as she feels she originated the Housewives franchise.
"First of all, when they told me I was going to have a reduced role, I said, 'I'm never a Friend. I started this franchise. I'm never going to be a Friend.' They said, 'We'll never use those words.' And they've been using those words," Gunvalson told Entertainment Tonight. "I will never come back part-time. I'm either all in or all out. I'm not a part-time girl."
"I run a big insurance company and I'm having my best year ever with that. What gives me more peace, you know, I love Bravo and I love my journey here, but they're not ever going to do this to me again, because I don't deserve that," Gunvalson added. 
The Real Housewives of Orange County is expected to start production of season 15 in the first months of 2020.