'RHOC': How Does Gina Kirschenheiter's Alimony Compare to What Other Cast Members Received?
Another cast member from The Real Housewives of Orange County is divorcing. Newcomer, Gina Kirschenheiter joined the series last year while married to Matt Kirschenheiter.
Unfortunately, the marriage dissolved during her first season of the show and the couple recently agreed on a settlement. Kirschenheiter will now receive $10,000 a month in spousal and child support, according to The Blast. She also retains primary custody of her three children too.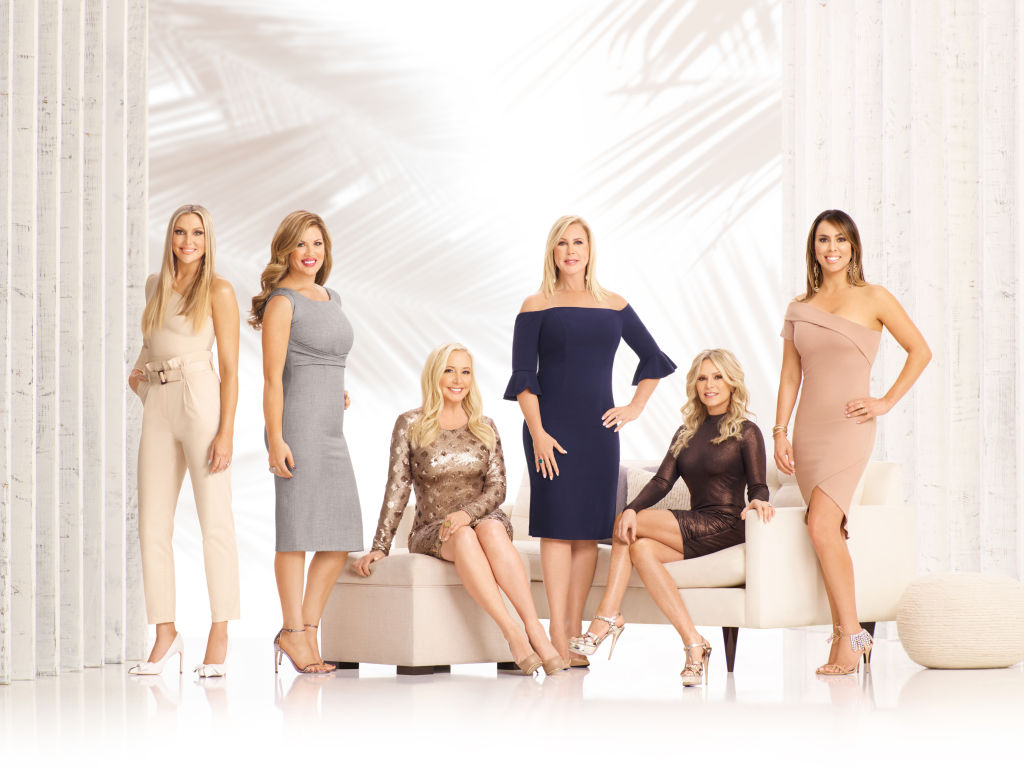 The franchise has seen a number of divorces. From New York City to the OC, divorce is becoming commonplace amongst the cast members. Within RHOC alone, many of the cast members have divorced with several being awarded substantial support from their ex-husbands. So how does Kirschenheiter's award compare to a few others?
Tamra Judge received nothing
Tamra Judge entered the show while still married to Simon Barney. The couple ultimately endured a brutal divorce with the custody of the couple's children in the middle. Judge was married to Barney for 11 years and share three children, Radar Online reports.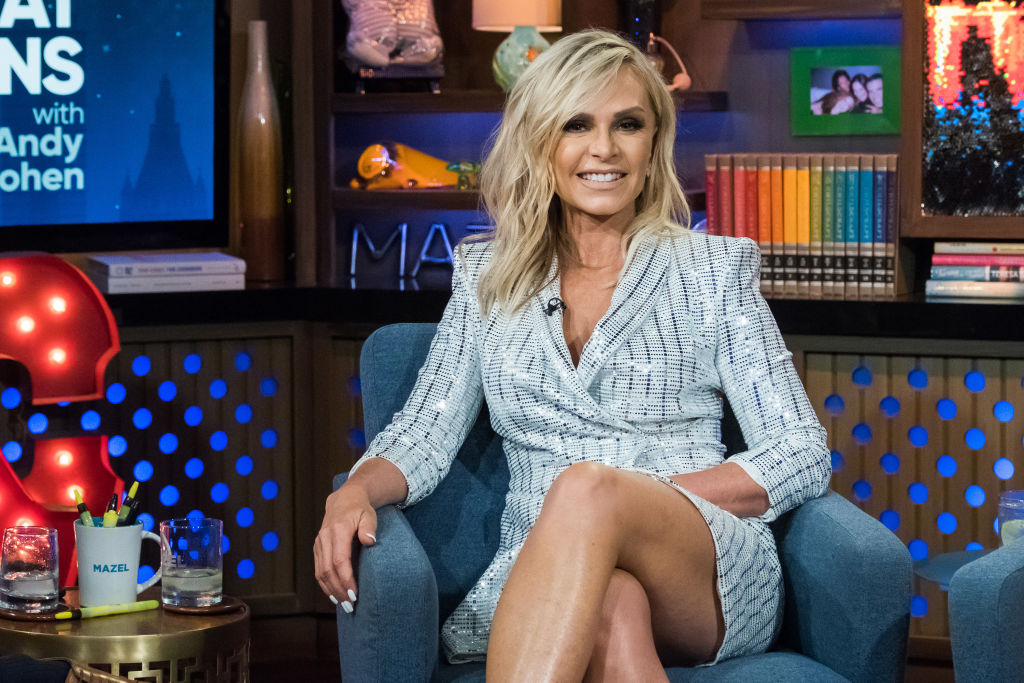 Barney was Judge's second husband and the couple's divorce was finalized in 2011. Although most couples arrive at a financial judgment, Barney and Judge decided on no spousal or child support from either party. Plus, part of their agreement stated they must be civil to each other.
Vicki Gunvalson's settlement wasn't so clear cut
Vicki Gunvalson and husband Donn agreed to no spousal support and did not share any children together. The couple divided their assets, which included a number of properties and accounts, according to Radar Online. According to 2013 court documents, Gunvalson was awarded close to $1 million from the couple's divided assets.
However, she was later ordered to pay her ex $95,735 for "accidentally" withdrawing the amount from his bank account, Radar Online reports. She likely never repaid the amount due to a clause in their settlement. "The parties now stipulate and agree that each party shall waive now and forever the right to receive spousal support from the other party."
Alexis Bellino scored $16,000 a month
Alexis Bellino was awarded approximately $16,000 a month when she and Jim Bellino divorced. The couple split after 13 years of marriage and have three children. Bellino received $6,000 a month in child support and $10,000 a month in spousal support.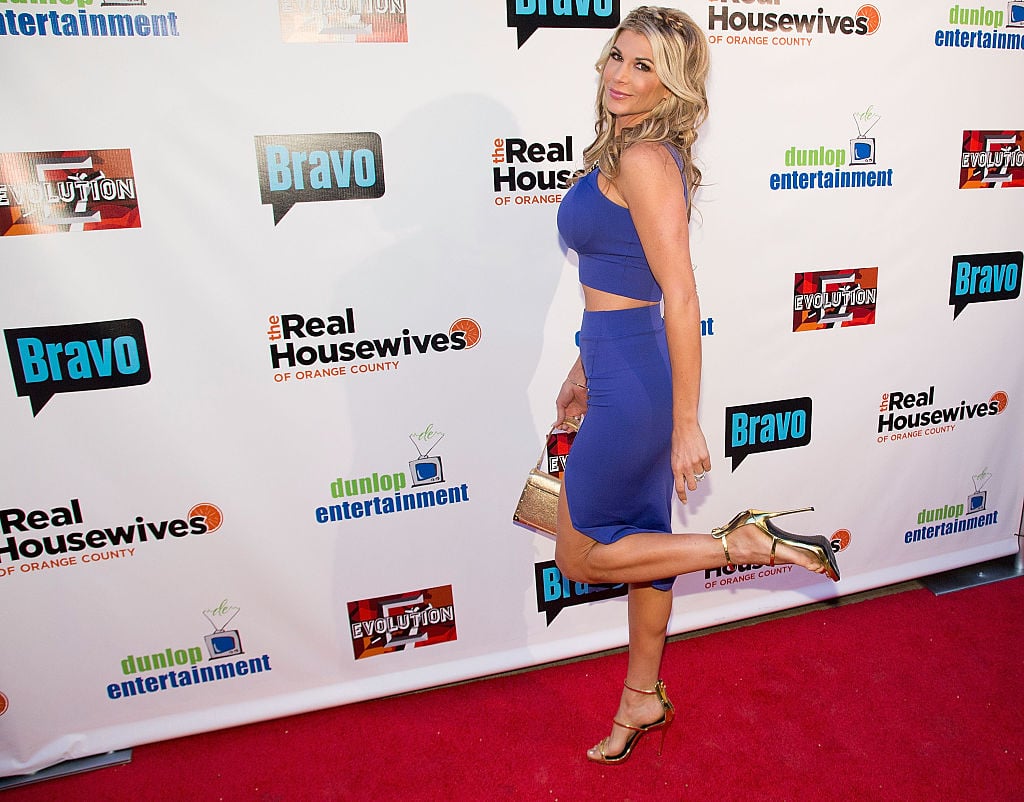 Bellino also received a lump sum payment of $250,000 "upon the signing of the Judgement by both parties," according to People. She also maintained possession of her "handbags and purses." Jim was awarded the couple's two homes worth $7 million. He also maintained ownership of the SkyZone business that the couple opened together.
Shannon Beador scored this jaw-dropping settlement
Although it may not be the largest settlement in the franchise, Shannon Beador certainly received a significant amount of money from ex-husband David. In addition to sharing custody of the couple's three daughters, Beador received $22,500 a month in child and spousal support.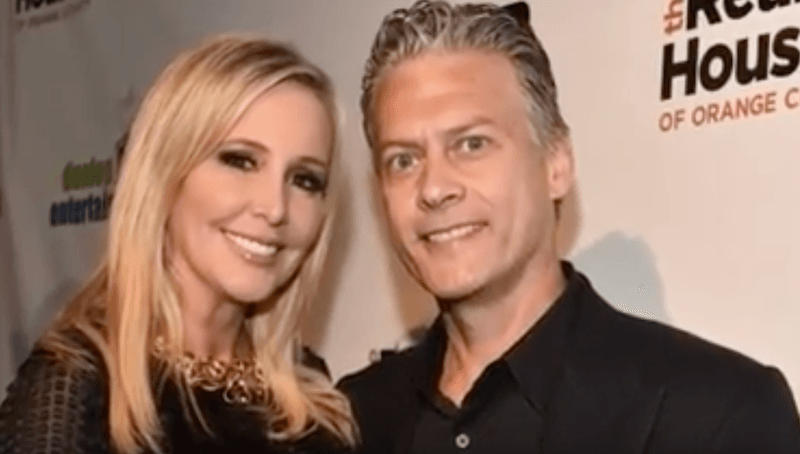 Initially, Beador asked for $30,000 in support, however, the amount was lowered. At the time a source close to the couple said David was "shaking with anger" and "spewed profanities at Shannon." He believed the payments would bankrupt his company.