'RHOC': Is Tamra Judge Getting Involved in Her Son's Custody Battle?
A messy situation between Ryan Vieth and ex-girlfriend Sarah Rodriquez just got messier as Rodriquez asserts that Vieth's mother, Tamra Judge from The Real Housewives of Orange County made an illegal recording of her.
According to Rodriquez, Judge is using the recording as leverage to take her daughter Ava away from her. Rodriquez and Vieth currently share custody of their daughter.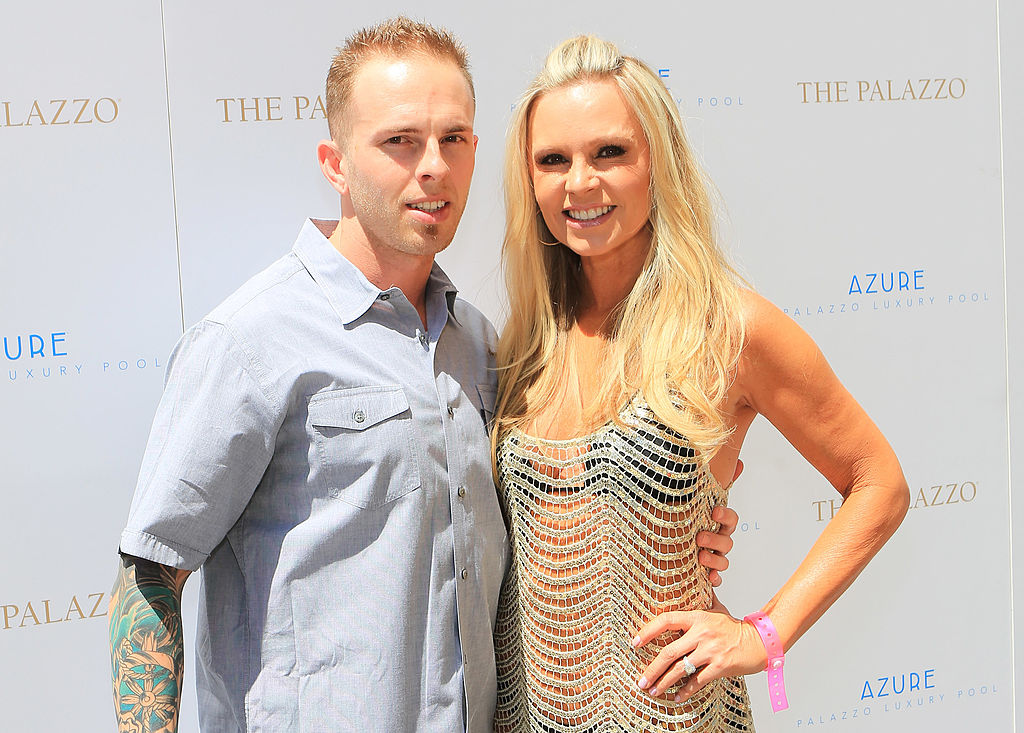 Vieth and Rodriquez publicly slugged it out with Vieth making a serious threat against Rodriguez. When Judge appeared on Watch What Happens Live with Andy Cohen she was asked about the text exchange. "I don't know, but Sarah tends to go on social media and it post all this stuff and delete it. So, I'm not buying into it," she stated on the show while shrugging. But, according to Rodriquez, maybe Judge is more involved now.
Now there's a custody challenge
Rodriguez shared on her Instagram story that she's being challenged for custody. "Alright, so I'm getting a ton of hate messages saying that I am holding Ava in contempt of court because of Ryan's live video of me calling the police after he claimed he was going to kill himself on the phone" she started.
"And um, court order, right here," she says showing the order to the camera. "Let's go to Friday." She browses through the document. "Father has the child every other Friday at 2:00 till 2:00 the next day."
"Well, it's every other Friday and it's not even two yet," she exclaims. "So, whoever is messaging me and wants to see a court document. A liar is a liar is a liar. And I'm the only one with proof of anything. And so …" she ends the video with a grin and a nod.
But then she posts this assertion
She posted an image of the court document. "Court order says it's my time!!! Why is it me that only has solid proof of everything? 🤷🏼‍♀️" But then shared a still of something that happened with Judge and Judge's mother.
"I just got ambushed by Tamra and her Mom at my door. She recorded me without my knowledge which is illegal and now she is going to take me to court to get Ava taken away from me."
Vieth responds within minutes
Vieth reacted on his Instagram story. "So she just posted a picture of our court order," he says. "That court order is old from when I was working 12 hour days at 4:30 in the morning. And my daughter was only a few months old and I didn't want to wake her up every single morning when I left for work at four in the morning."
He also posted an image of the outside of the courthouse, which Judge liked. "One thing you dont do is mess with my daughter and I. You can play yoir games on social media but now im going to fight for what is right. I am an amazing father, everyone knows this. She is my world and to play like this is disgusting. I may not be the perfect human but to do this is lower than low. And its unfortunate that it has to be aired in the public but its time i stood my ground and do what i have to do.
He claims Rodriquez was referring to an old custody agreement and they've had the same agreement for years. "If she wants to play the game because she's mad I posted stuff about her, she's using my daughter as leverage. I would call that child abuse," he says. He adds that things are going to get worse before it gets better.