'RHOC': Josh Waring Says the Orange County D.A. Is Hiding Vital Testimony in His Case (Exclusive)
Josh Waring from 'RHOC' says the OC D.A. should allow Bryan Goldstein to testify in his case if Goldstein truly is innocent.
For more than three years, Josh Waring, the son of Lauri Peterson from The Real Housewives of Orange County has waited in his jail cell for the chance to finally tell a jury of his peers his side of the story.
Waring's declaration of innocence has not wavered from the moment of his arrest. He says he is being falsely accused of shooting Daniel Lopez during a botched drug exchange. Lopez, who recovered from his injuries, claims Waring didn't shoot him, according to Waring. Plus, Waring tells Showbiz Cheat Sheet a number of witnesses stand by Lopez's account that Waring did not shoot him.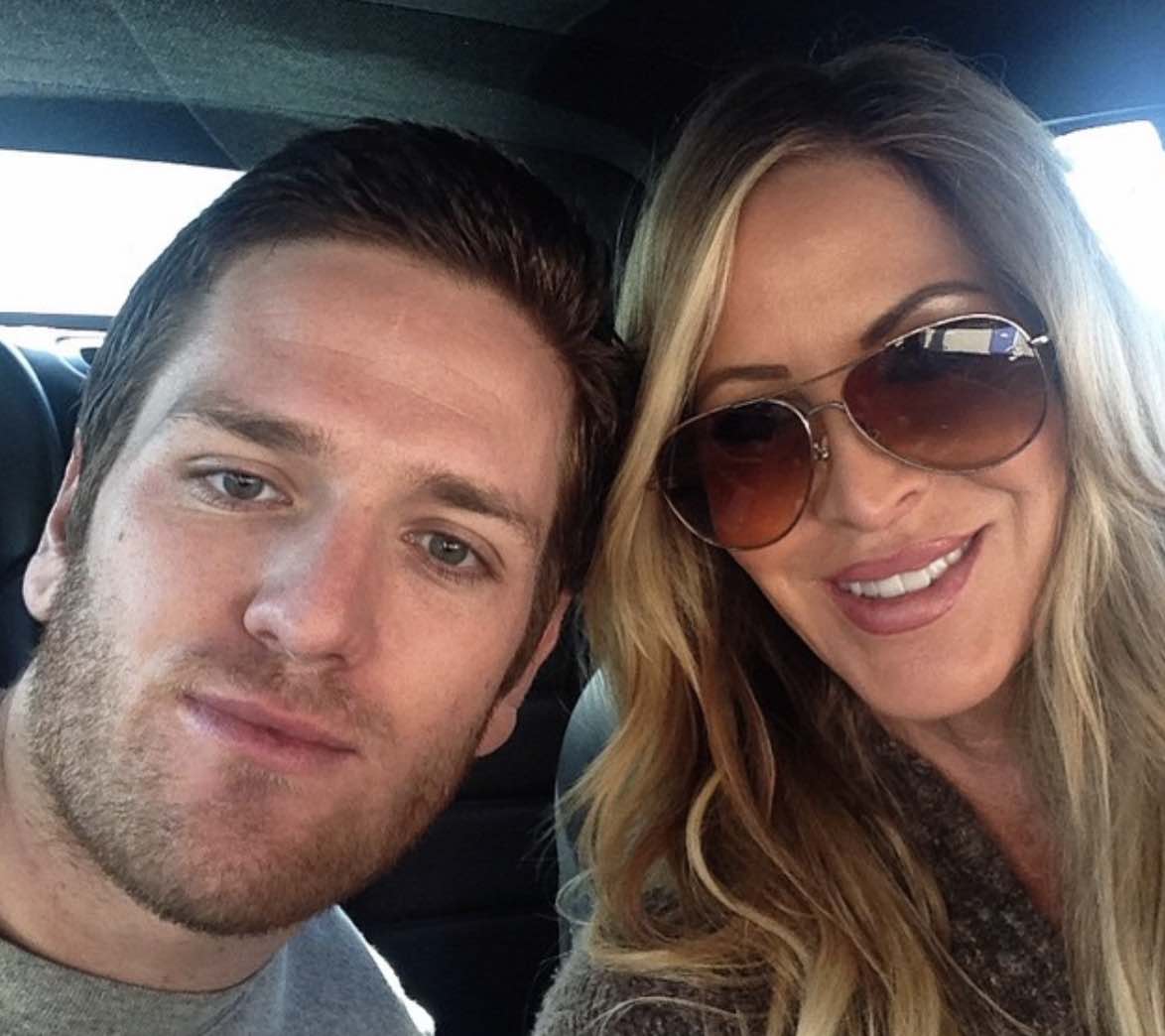 But Waring still faces life in prison for attempted murder, a crime he says Bryan Goldstein committed. Waring shared that although Goldstein shot Lopez, he's taking the fall to protect Goldstein's government informant status. Goldstein has delivered a number of convictions for the prosecution, Waring asserts. Waring is now trying to get Goldstein to testify in his case, which he says would prove that he did not shoot Lopez.
Waring says Goldstein is trying to play it both ways
When Waring spoke exclusively with Showbiz Cheat Sheet he said he was frustrated because Goldstein already invoked his Fifth Amendment right in his case. Witnesses who invoke their Fifth Amendment right may refuse to answer questions that could be incriminating. "But then he goes and he testifies in the Anaheim murder and talked all about my case," Waring said. Goldstein was present at a murder scene in Anaheim a few weeks after Waring was arrested. The same gun type that was used in the Waring case was also used in the Anaheim homicide. "So this has been difficult for me. I watched him do the shooting and this has kept me in here for three and a half years." Because Goldstein invoked his Fifth Amendment right he isn't offering any information in the Waring case.
He adds, "Its hard because not only is the D.A. hiding it, but I feel like they are the ones who are urging him to plead the Fifth. How can they compel his testimony in one case, when they need it and then hide it from the jury when they don't need it?" Waring shared that Goldstein often carries a gun. Following the Lopez shooting, police tested Waring for gunshot residue but not Goldstein.  
Waring wondered how Goldstein could selectively testify in certain cases. "Because if they really feel as though he isn't the shooter in my case, give him immunity. Let him get on the stand under the grant of immunity." Transactional immunity protects the witness from future prosecution. Waring insists the district attorney won't do that so he is going to argue that Goldstein waived his Fifth Amendment right because he previously testified. "That is a waiver of the privilege, and we're going to have a hearing on it," he said. The hearing is scheduled for early next week.
Waring tries to look forward amid physical and mental trauma  
Waring's time in prison has been imbued with mental and physical pain. He was savagely attacked by another inmate only days ago. Waring is healing, but physical and mental scars haunt him.
"I knew [the attack] was going to happen," he shared. The inmate slashed Waring using a makeshift weapon fashioned out of a pencil and blades. Waring ended up with 20 staples in his chest and stitches across his jaw and close to his eye. "I did nothing to provoke it, they just don't like me. They have it out for me and the sheriff's department knows they don't like me. They knew this would happen." But he wants to try to put the attack behind him and look forward to his case.
The attack wasn't the first time Waring was assaulted at Men's Central Jail, OC Weekly reports. OC Weekly did a deep dive into the numerous attacks on Waring. According to Joel Garson, Waring's attorney, the ongoing attacks are meant to "engaged in a scheme to severely injure or kill" his client. The OC Weekly story recounted other cases of inmates in the same prison who were viciously brutalized and murdered. This practice appears to be part of an ongoing string of violence on pre-trial defendants in a large swath of Orange County cases. The sheriff's department declined to comment to OC Weekly.
For now, Waring prepares for the next hearing and trial. He worries about going to trial while he heals. "The trial date is November 4th, but I still have stitches in my eye," Waring says. "I want to heal and I know that's important." Waring also still dreams of becoming an attorney someday and helping others. "If I can get out of here," he says.
The Orange County District Attorney's office did not respond to Showbiz Cheat Sheet's request for comment.