'RHOC': Kelly Dodd's Boyfriend Reports From Puerto Rico Preparing for Dangerous Storm Dorian
Kelly Dodd from The Real Housewives of Orange County has a new boyfriend who is facing down a dangerous storm.
Fox senior correspondent, Rick Leventhal flew to storm-torn Puerto Rico where Tropical Storm Dorian is likely to have an impact. Dodd only recently announced she was dating the Fox news reporter, first telling Instagram followers she broke up with plastic surgeon Dr. Brian Reagan.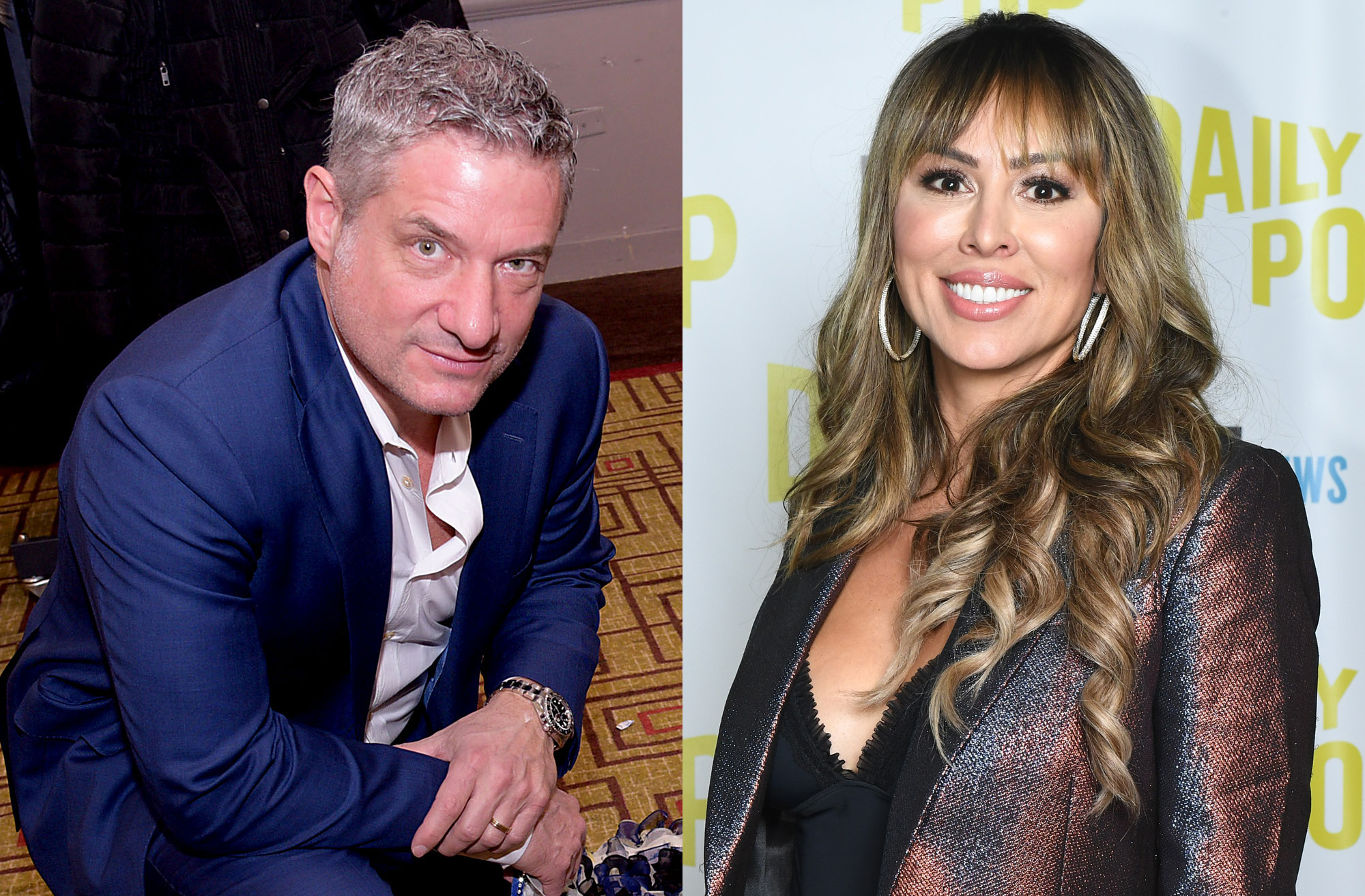 Leventhal met up with Dodd in London following her whirlwind Greek adventure. He posted a number of romantic images including one of the couple kissing by the London Bridge. "Confirmed," he wrote. "@kellyddodd @nypost link in bio for full story .." Now he's in the middle of a storm brewing in the tropics.
Levental is reporting from Puerto Rico
Dodd posted an image of Levental reporting from Puerto Rico. "I love watching my baby on the news @rickleventhal ..Be careful in Puerto Rico.. praying the 👁 of the storm misses PR," she wrote as she watched him on television.
The storm-weary area is bracing for what is hopefully a near miss. According to CNN, Puerto Rico could experience up to 10 inches of rain, which will likely have a larger impact than wind. A hurricane warning is in effect for Puerto Rican islands of Vieques and Culebra. Also, the US Virgin Islands are under a hurricane warning too.
A state of emergency has already been called with residents who are still maintaining a blue roof being marked as a priority for evacuation. Roof damage from Hurricane Maria is still prevalent and may provide unsafe conditions for residents during Tropical Storm Dorian.
Hurricane reporting is a dangerous practice
Dodd has good reason to worry about Levental. The practice of news crews venturing directly into a hurricane often produces a ratings spike. But storm chasing can also be extremely dangerous. Some crews have been seriously injured or even killed while reporting on wild weather events, according to The Washington Post.
Weather Channel meteorologist Mike Bettes and his team were lifted off the ground and thrown 200 yards while covering an EF-5 tornado in 2013. A British reporter was electrocuted during coverage of Hurricane Harvey in Houston.
Some journalists believe being in the middle of the storm is important. But others assert the public can receive vital information from the studio.  "It's all for ratings and interest in the broadcast product," Joe Joyce, former chief meteorologist at WBIN-TV in New Hampshire tweeted. "[There's] value in showing the public the danger and evacuations — but always be safe!"
Meteorologist Richard "Heatwave" Berler tweeted that the public can receive storm updates from the studio. "I feel that having the meteorologist in studio, interacting with an anchor would be more useful than having the meteorologist on scene.
Levental filed a report from San Juan
Levental is waiting for the brunt of the storm from San Juan and filed a report. "We are right in Dorian's path here on the northeast side of the island," Leventhal said. He shows a storm camera his crew set up, strapped to a tree. The camera will provide live HD streaming video for viewers to watch the storm unfold.
He says, "The good news at least is so far this is a tropical storm. not expecting to get much stronger than that until after it passes through or around Puerto Rico." His camera pans the beach which shows a lovely beach day.