'RHOC': Kelly Dodd's Plastic Surgeon Boyfriend Gave Shannon Beador a Different Kind of Facelift
Real Housewives of Orange County (RHOC) star, Shannon Beador recently lost a lot of weight. She also decided to get some work done on her face and Kelly Dodd's boyfriend, Dr. Brian Reagan performed the procedure. Find out how he gave her a different kind of facelift and more.
Shannon Beador lost 40 pounds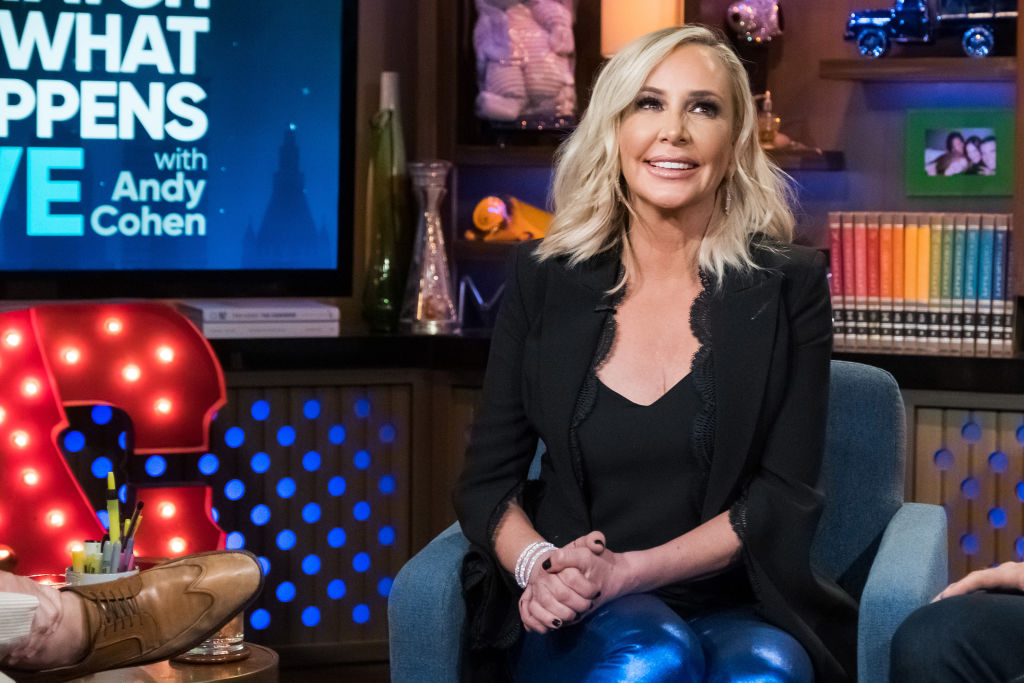 The reality star previously talked openly about struggling to lose weight. She has since lost 40 pounds and revealed what changed.
"I'll tell you how to get rid of it," she said. "Diet, diet, diet, diet! I broke two ribs and I couldn't exercise for a couple of weeks. That's when I lost the bulk of my weight."
Of course, she has been active when she was healthier. "I have found that I do a daily walk, and what's so beautiful about a walk is that you go to a certain destination and you gotta get home, so you have to keep going," she told Bravo Look Book.
She added, "If I'm on a treadmill or elliptical or one of those nightmare machines, I'm just hopping right off."
Dr. Brian Reagan said her issues were from aging and loss of volume from weight loss
Dr. Brian Reagan and Kelly Dodd have an off-and-on again relationship. One co-star he got close to was Beador because he gave her a new look after her dramatic weight loss.
"Shannon liked what Kelly had done," he told Page Six. "Shannon came in. Her deal was completely different. She's 10 years older and had some other issues related to her weight loss."
The surgeon continued, "So we did a more complex [procedure], but still, it was awake. Both of them had awake procedures, which I think is work for a lot of patients." He talked a little more about how he achieved the look without doing a typical facelift.
He gave her a scalpel-less facelift
A facelift can be an intense procedure that usually has the goal of the patient looking younger. Beador got a facelift that is less invasive.
Dr. Reagan told Bravo, "Skin-tightening without plastic surgery is the holy grail." That's because the reality star didn't want to go under the knife.
"Shannon said to me, 'No scalpel, and I'm not going to sleep.' So you could say Shannon has the scalpel-less facelift," he said. Instead, he addressed her wrinkles using dermabrasion.
He also addressed her loose skin by doing a FaceTite procedure. Dr. Reagan then added more volume to her face.
"When you lose weight like Shannon did, you really deflate," the plastic surgeon said. "I did fat grafting under local [anesthesia]. I used a tool called AcquiCell by the company Cellmyx."
He continued, "It vibrates and it allows me to harvest the fat in a painless way. I can do all this in the office — patients don't need to go to sleep. With this technology, I can harvest beautiful fat and re-inject it."
Beador seems pretty happy these days after her makeover. She is currently dating John Janssen.