'RHOC': Lydia McLaughlin Blasts Tamra Judge, Calls Her 'Pathetic'
Tamra Judge and Lydia McLaughlin may no longer be part of The Real Housewives of Orange County cast but they are feuding like if they were. The two didn't share much screen time on the Bravo show but their ill feelings for each other continue to prosper. Promoting her new show, McLaughin "spilled the tea" on her former co-stars and called out Judge for not moving on from Housewives.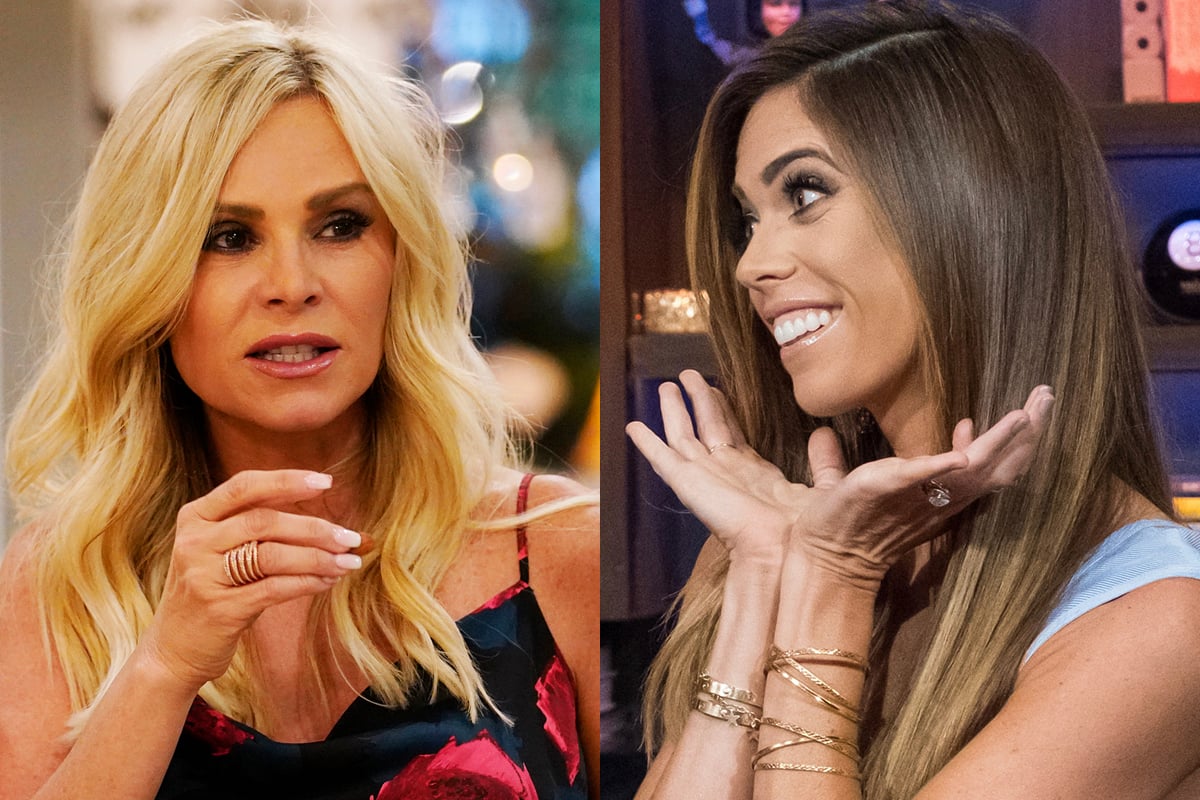 What did Lydia McLaughlin say about Tamra Judge?
McLaughlin was a RHOC star on two non-consecutive seasons, season 8 and season 12. After her last stint on the Bravo show, she has not made more appearances on the cable network but she is back to the Bravoverse with a new show.
The reality TV personality is back with a web show on the Bravo site called Glitter Town. McLaughlin stars alongside her mother Judy and gets into hilarious situations. Both even run into former RHOC co-stars like Gretchen Rossi, Lizzie Rovsek, and Alexis Bellino.
During an interview, the entrepreneur talked about Vicki Gunvalson and Judge announcing their departure from the series. .
"I felt like it was a long time coming, honestly," she told Bravo's The Daily Dish. "I think it's a good switch-up. I'm excited to see what the cast does."
McLaughlin didn't stop there, she said she has run into Gunvalson a couple of times and think it was "good for her" to leave the show. However, she went in hard about Judge, which is surely going to create drama in OC.
"I do know that Tamra…she's not letting it go," McLaughlin added. "She's still talking about it. I just feel bad for her, it's kind of like, OK, you need to move on and do something else. She's talking about the next season, and I think it's a little…it sounds pathetic." 
Is Tamra Judge really not letting go?
Judge announced she was leaving RHOC after 12 years on the show. Her announcement came right after Gunvalson also confirmed she was retiring after 14 seasons. Season 15 of the Bravo series was hit with the coronavirus pandemic as they started filming on the show.
After halting production for a couple of weeks, filming resumed in July and the former Housewives spilled the tea on backstage gossip. During a brunch, they both went on Instagram Live to talk to fans directly about what they had just learned.
"They filmed the season finale two nights ago and oddly enough, we weren't invited," Judge said.
"And guess what?" Gunvalson chimed in. "The episodes are down to 12 versus 22… Maybe there's no content because they are fake bit**s."
Judge quickly cut away from Gunvalson after revealing too much and moved on to talk about other things.
Although they both are not involved with the show anymore, they are quite knowledgeable about what is going on behind-the-scenes.
Judge is now focused on getting back into her passion of selling houses.
"I'm going back into real estate," Judge revealed on RealiTea with Derek Z. "I've signed up with a luxury real estate agency."
Bravo just announced that The Real Housewives of Orange County Season 15 is set to premiere on Wednesday, October 7 at 9 p.m. ET.