'RHOC' Newbie Braunwyn Windham-Burke's Mom Dr. Deb Reportedly Dropped a Racial Slur at Her Granddaughter's Fashion Show
Real Housewives of Orange County newcomer Braunwyn Windham-Burke is in the hot seat after her mother, Dr. Deb, reportedly dropped a racial slur at a fashion show. The RHOC newbie recently appeared at the show to support her daughter, Rowan Windham-Burke's, new line of dancewear. But all hell broke loose when her mom was accused of calling a security guard a racial slur.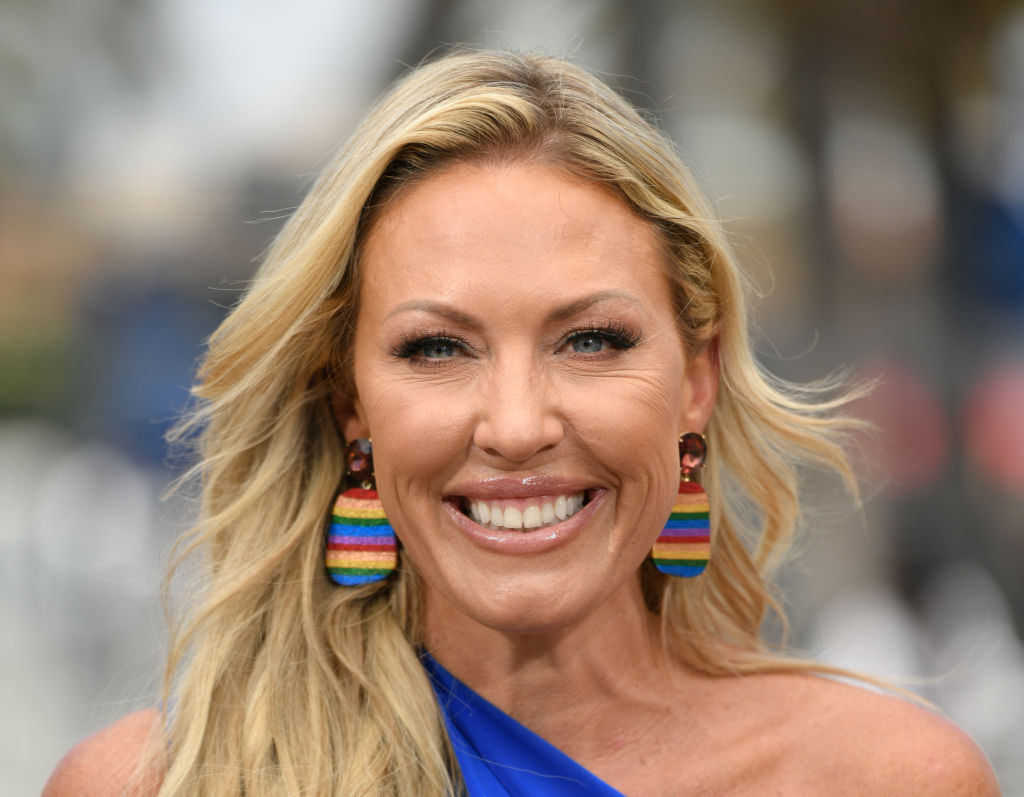 Did Dr. Deb say something racist?
Dr. Deb got into trouble when she tried to enter a restricted area without permission. She claims that a security guard, one Christopher Keyes, grabbed her by the arm to prevent her from going any further into the restricted zone.
Dr. Deb didn't respond well to the physical contact and a massive argument ensued. Things only got worse when RHOC star Kelly Dodd jumped into the fray. As Dr. Deb was returning to her seat, Keyes claims that she turned around and yelled a racist word in his direction.
"Walking away, I hear a racial slur. She called me a n**ger," Keyes shared. "But according to her, I'm just saying that for attention."
While it sounds like Dr. Deb may have lost her cool, she claims that she did not utter anything remotely racist at the event.
Bravo cameras were on hand to record the fashion show and have since revealed that Dr. Deb was mic'd up the entire time. According to All About The Tea, producers have reviewed the audio from that day and say that Dr. Deb did not use the word in question.
It is also important to note that Keyes was not at the fashion show as a security officer. Instead, he was an event sponsor and was just trying to get Dr. Deb out of a restricted area.
Keyes maintains that all of the guests were told to stay out of the upper level so that the models could prepare for the next show. But Dr. Deb was not following the directions and so he decided to intervene. After the altercation, Braunwyn Windham-Burke was shown screaming in a car with her children that no one should "f**k with her family."
Dr. Deb continues the feud on social media
Taking to social media, Dr. Deb defended her actions at the fashion show and reiterated that she did not say anything racist. She also slammed Keyes for trying to grab his five minutes of fame.
"It's all recorded, everything I say is recorded, that guy is looking for his 5 min of fame," she wrote.
Not one to back down from a fight, Keyes responded to Dr. Deb's post with a scathing one of his own. Keyes claims that the show falsely portrayed the fight and got all of the facts wrong.
Apart from not being a security guard, Keyes pointed out that he never grabbed Dr. Deb by the arm. He then slammed her for being a bully and trying to get into a restricted area by harassing the director of the show, Kathryn Marino.
Speaking of Marino, she also chimed in on what happened on social media. Marino blasted Braunwyn Windham-Burke for her family's behavior and for insulting Keyes.
Windham-Burke's mother responded by thanking her daughter for always having her back. There is no telling what will happen from here, but there is talk about a potential lawsuit.
Braunwyn Windham-Burke opens up about Emily Simpson's marriage
While we wait to see what happens with Windham-Burke's mom, the RHOC star recently appeared on Watch What Happens Live with Andy Cohen to discuss the rumors surrounding Emily Simpson's controversial marriage to Shane Simpson.
Windham-Burke told Cohen that she believes the Simpsons are in an arranged marriage, which explains a lot of their behavior this season.
As far are well aware, Simpson was forced to remain home and take care of her children while her husband was off studying for the bar exam (a test he failed). When he came back home, he revealed that he did not miss his family when he was gone.
Windham-Burke, meanwhile, added that Simpson is a huge prude who does not hang out with the other cast members outside of the show.
Following the interview, Simpson slammed Braunwyn Windham-Burke on social media for participating in threesomes with her husband. The two clearly have a lot to hash out this season, and we're guessing it will spill out into the reunion before anything gets resolved. Maybe Dr. Deb will even make an appearance.
New episodes of the Real Housewives of Orange County air Tuesday nights on Bravo.