'RHOC': Tamra Judge Confirms Andy Cohen, Vicki Gunvalson Fight
Tamra Judge has confirmed the rumors about The Real Housewives of Orange County reunion. There had been reports there was a major meltdown during the special episodes. The fitness enthusiast has now revealed that everything is true. Vicki Gunvalson feuded with Andy Cohen and it was all caught on video.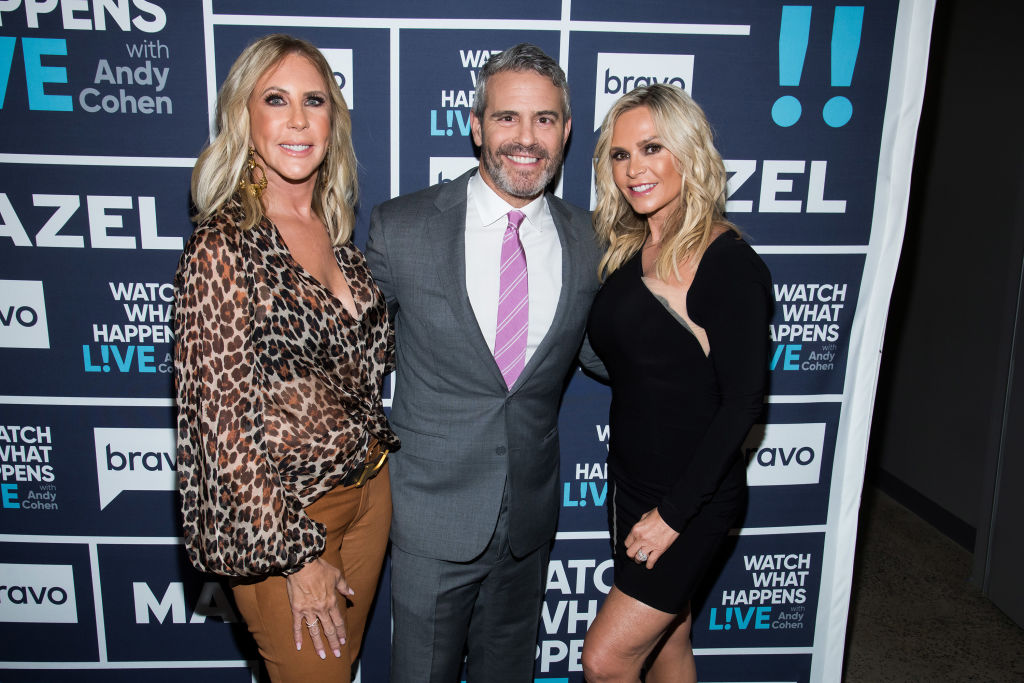 "That would be Vicki. Meltdown kicking and screaming," Judge told Entertainment Tonight. "Andy got in a fight with Vicki at the reunion."
The Cut Fitness business owner did not reveal details of the fight, she did say Gunvalson made her laugh a lot during the reunion.
"I want to say that Vicki, she had us doubled over laughing," Judge added. "There was a point where I'm laying in Shannon's lap because she was so funny. [Gunvalson] was trying to be so serious and she was going after Braunwyn and she's like, 'I don't like you making out with people! I don't like you doing this.' And I'm like hysterically laughing. It was funny. You have to see the whole thing."
Vicki Gunvalson talks about the meltdown
Viewers that have followed season 14 of RHOC know that Gunvalson was demoted to a friend this year. The OG of the OC dropped her orange and was only a featured player during the series. Going into the reunion, the insurance business owner was going to stay throughout the taping but that wasn't the case.
"I was very, very sad, very emotional and very sad," Gunvalson told OK! Magazine. "I was told I was going to stay the whole reunion and you'll see what happens. It was not good."
Gunvalson is attached to RHOC as she's been with the franchise since its inception.
"I felt very disrespected and I don't deserve that," she added. "I give Bravo my life, all of my life, and I don't fake my reality. My reality is crazy. On other casts, women have created storylines. I don't create that. My life is my life, either you want it or you don't."
Things get to a boiling point during the reunion that Gunvalson even brings Cohen into the drama.
"I did not get into it with Andy… told him what I felt, as well as I told everyone involved what I felt," she explained. "I thought that I should have been notified ahead of time. They lied to me, basically. They lied to me."
Vicki Gunvalson gives an ultimatum
Following her stint as a friend, Gunvalson made it clear to Bravo that she would only come back to RHOC as a full-time cast member.
"First of all, when they told me I was going to have a reduced role, I said, 'I'm never a Friend. I started this franchise. I'm never going to be a Friend.' They said, 'We'll never use those words.' And they've been using those words," Gunvalson told Entertainment Tonight. "I will never come back part-time. I'm either all in or all out. I'm not a part-time girl."
The Real Housewives of Orange County is scheduled to air the first part of the reunion on December 18 on Bravo.