'RHOC:' Shannon Beador's Move Doesn't Go as Smoothly as Planned
Although she hoped moving to a new home would go smoothly, Shannon Beador from The Real Housewives of Orange County didn't quite get her wish.
The mother of three undertook the mammoth task of moving dwellings, which is certainly never much fun. And while most moves have their hiccups Beador's move (of course) had its own set of unique (and pretty funny) challenges.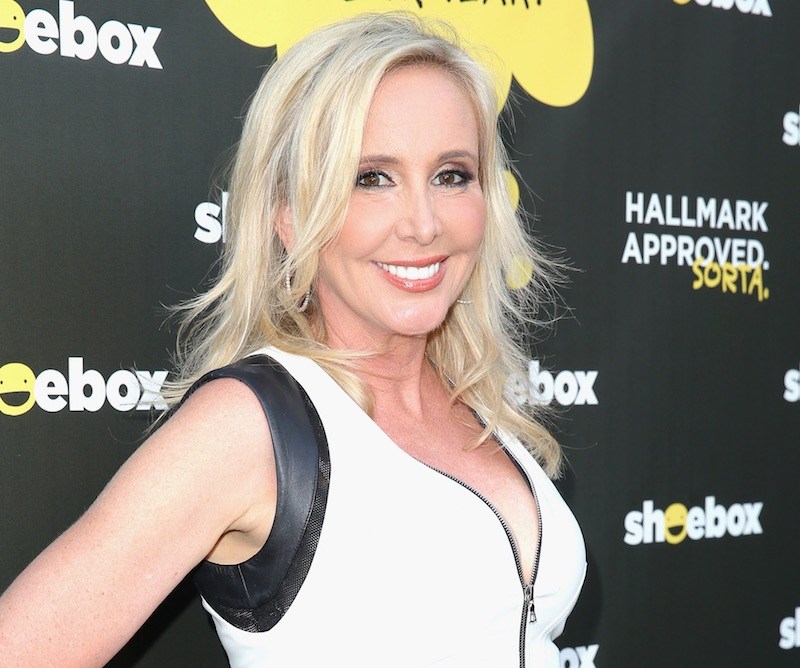 She started posting about the move as she prepared to organize and purge her massive shoe collection. But as she dove into the move a little deeper she uncovered one headache after another. Not fun, but of course Beador found her humor in the chaos too.
Packing stinks when you are living large
This isn't Beador's first time at the moving rodeo. After she and her ex-husband sold their sprawling eco-friendly home, they moved into a more modest (still huge) home. But once they divorced, Beador moved yet again.
She referred to her post-divorce rental as small but the reality is the home provided 4,000 square feet of living space. Sure the home was smaller than the gigantic mansion she owned when she started the show, but her rental was still far larger than most homes.
The size of the average home in the U.S. is 2,426 square feet, Business Insider reports. The only city in California with the largest homes in the country is San Diego. San Diego is only about an hour and a half drive from Orange County so homes may be somewhat comparable. The median home size in San Diego is 1,744 sq. ft. and the median value is $602,000.
She lets her clothing tell the story
Beador let her apparel do the talking at first. She kicked off the move with a hat. "Moving begins today," she wrote on Instagram. She's also wearing a hat that has the word, #Tired along the front in glittery gold. "Hat pretty much describes the mood. 😴 Lots of hiccups and breaking garment racks, but it will all be worth it in the end!"
The next day she posted a picture of her shoe collection in a huge pile. "Moving day #2. The shoe purge…" She seriously has quite a collection.
Once the move was complete she sported some moving day leggings to set the tone. The words, "Zen As F**K" is written along the side of one leg. But, "Movers gone," she wrote. "Not so much unpacked. .. #notsozen."
It gets better (worse)
Once Beador's furniture, clothing, and appliances are delivered she takes inventory of what she's dealing with–and it isn't good. She posted to her Instagram story about how the movers just left everything outside or unpacked in her home.
She wrote "No Feliz" on her story and offered this commentary. "So this is what happens when you hire movers that decide to just take off," she says panning over endless items still packed and sitting outside her home.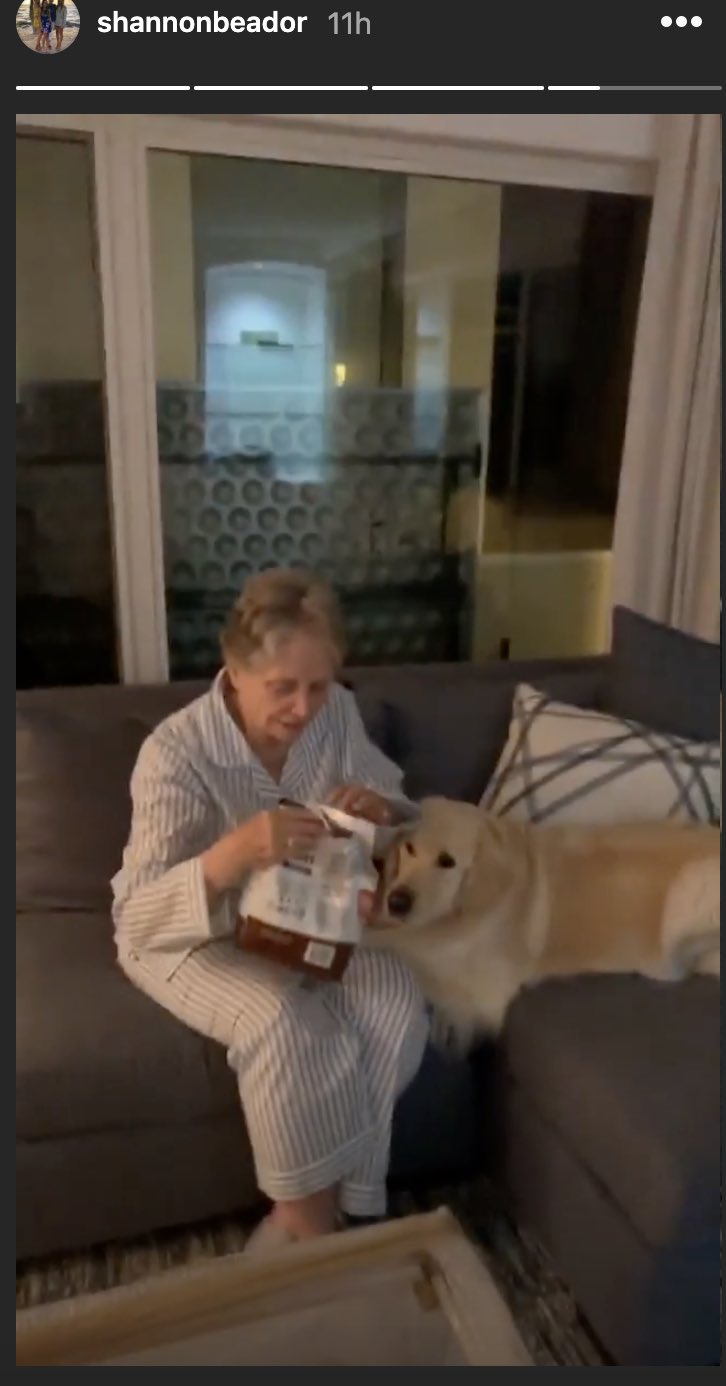 Half of Beador's furniture is outside, while some is inside. Her mother is sitting on a half unpacked couch. So Beador jokes and throws her mom a bag of Skinny Pop. Almost on cue, her mother, who has Archie by her side, pretends to put the popcorn on the top of a non-existent coffee tabletop. As the bag of popcorn falls through the table to the floor, her mother pretends to scream in shock as Beador cracks up.