'RHOC' Star Kelly Dodd Admits She Is Open To A Threesome Amid Train Drama
During the current season of Real Housewives of Orange County, star Kelly Dodd has been the subject of a sex train rumor that her co-stars can't seem to stop talking about. In a recent interview, Dodd attempted to set the record straight by saying she has never been involved in a sex train, but she is open to a threesome if the opportunity came along.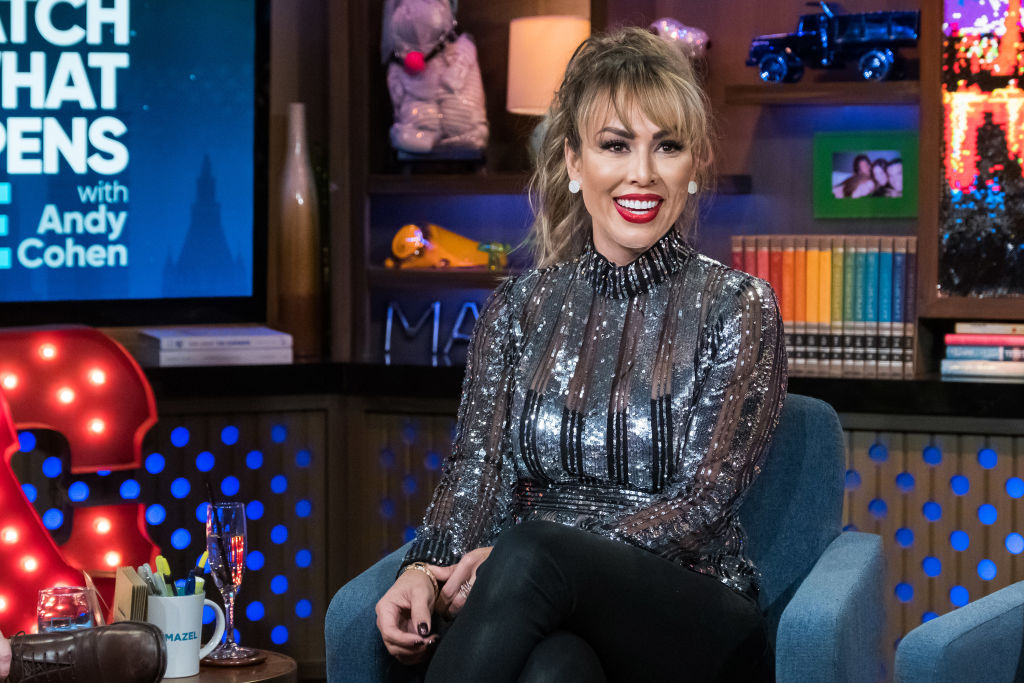 It's just a rumor
Even though they claim it was an accident, the ladies of RHOC have spread the sex train rumor this season, and Kelly Dodd says it's just one of the many "lies" her co-stars have spread. The ladies swear up and down that they had no idea there were mics in the car to record their conversations, but Tamra Judge says she ultimately did everyone a favor by putting the rumor out there.
Judge says that the rumor needed to be exposed because otherwise, Vicki Gunvalson would have spent the next two years telling everyone she knows something that she can't reveal.
"I feel I did the viewers a favor," Judge told Entertainment Tonight. "It was something that was told to Shannon [Beador] and Vicki last year, offseason. They told me, we three knew about it. I never really thought it was gonna be brought up or an issue or anything, but then Vicki kept going, going and I'm like, 'Are you talking about the train?' Almost like, 'That stupid rumor?'"
The ladies agree that it is just a rumor, but Judge says she had no idea "it was gonna go that far."
'Everything falls apart'
The drama between Kelly Dodd and Vicki Gunvalson began at the season 13 reunion when the OG of the OC accused Dodd of using cocaine, which she has vehemently denied. Dodd apparently fumed about this accusation throughout the entire hiatus, and she entered Season 14 with a bunch of built-up anger toward Gunvalson. This led to Dodd actually bonding with Tamra Judge when the season started.
Judge admits that she was talking to Dodd a lot when they began filming because they were drawn together. The CUT Fitness owner knows all about being the victim of "Vicki rumors," and the two talked a lot about how to deal with it.
"She would talk to me all the time and I'm like, 'I get it, I get it!'" said Judge. "And she's like, 'I don't know how you can forgive her!' And I'm like, 'It takes time.' I felt bad for her! And then it would just — I would say, three quarters into the season, everything falls apart."
Judge explained that Kelly Dodd does something towards the end of the season that is very hurtful and damaging, but she won't give any details. She says she thought she was trying to help Dodd, but after she returned from vacation, she found out Dodd was trashing her to everyone.
Judge says she doesn't know what happened because she hasn't seen it yet, so she'll find out when everyone else does.
Kelly Dodd does trashes the Tres Amigas
Tamra Judge, Vicki Gunvalson, and Shannon Beador have formed a clique they like to call the Tres Amigas, and Kelly Dodd says they are just a "bunch of old, washed-up b***hes." After years of spreading rumors about everyone, Gunvalson has managed to become besties with Judge and Beador, and Dodd doesn't understand it.
"I think people are sick of [Vicki's] lies, you know, she's uh, she just tries to ruin people. And I think the Tres Amigas, they all belong together," said Dodd.
She does admit that season 14 is by far the best season ever of RHOC, but she wants Judge and her son Ryan Vieth gone.
As for that rumor her co-stars keep talking about, Dodd says it's simply not true.
"I have never done a sex train. That is what they say," Kelly Dodd explained. "I never have had a threesome…Not that I wouldn't be opposed to it. I have never had the opportunity."
New episodes of Real Housewives of Orange County air Tuesday nights on Bravo.