'RHOC' Star Shannon Beador Reveals How Cheater David Reacted When He Met Her New BF
David Beador didn't exactly get off on the right foot with his ex-wife, Shannon Beador's, new boyfriend, John Janssen. The Real Housewives of Orange County star recently opened up about her former husband's first encounter with Janssen, which went about as poorly as could be expected. So how did David react to her new love interest?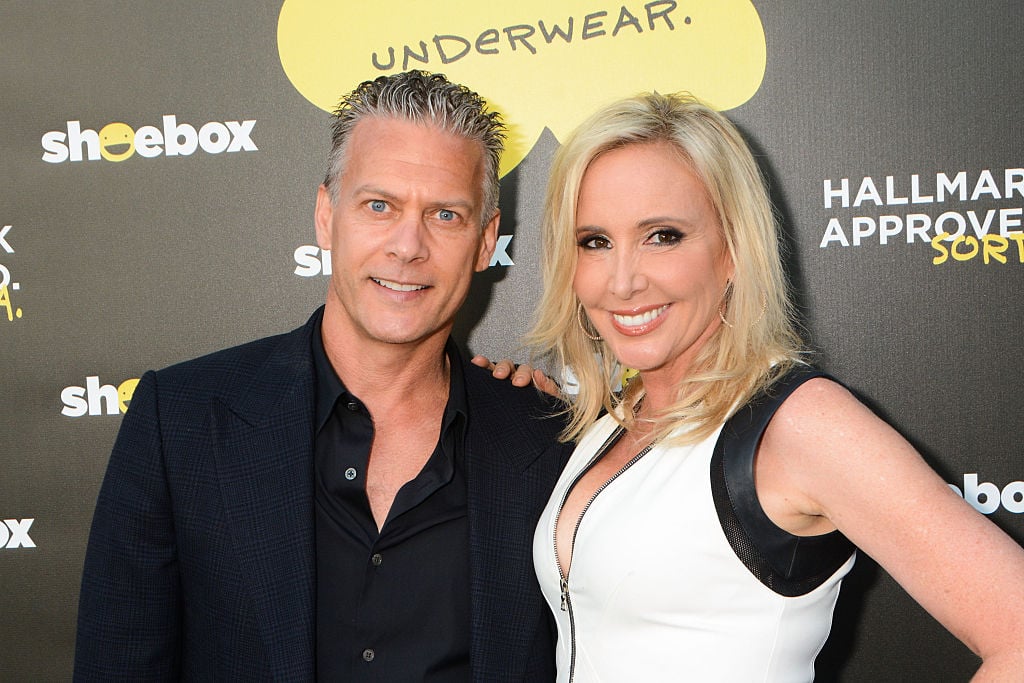 Beador tries to introduce her ex-husband to new BF
In a new interview, Beador revealed that she attempted to introduce David and Janssen at a party, but her ex-husband was having none of it. Not only did he refuse to interact with Janssen, but he straight-up walked away from the encounter.
"They've seen each other, but David isn't interested. I tried to introduce them, but he walked away. David walked away," Beador shared. "I should have expected it."
According to Us Magazine, Shannon Beador and Janssen are officially dating following her divorce from David two years back. The couple decided to part ways after 17 years of marriage after she caught him in an affair. They share three children: Sophie, Adeline, and Stella.
While they separated over two years ago, Beador and David only recently finalized their divorce. The two struggled to find common ground because of her antics on RHOC and their financial situation.
Beador, meanwhile, went public with her romance this summer and revealed that she could not be happier with her new man. She also knows that she can trust Janssen as her friends have known him for a very long time.
With Beador starring in a reality series, it was important for her to find a man who wasn't after fame or money.
As far as David's love life is concerned, he showed off his new girlfriend, Lesley Cook, in the months following their breakup.
Is Shannon Beador ready to marry again?
In addition to trusting her new boyfriend, Beador confessed that she is in love with Janssen. She also stated that their relationship is more of a partnership than anything else, which is something she never had with David.
Beador might be head over heels, but she is not jumping into another marriage just yet.
In fact, the RHOC star revealed that she is taking her time when it comes to walking down the aisle. Beador figures this will be her last shot at marriage and wants to make sure Janssen is the last person she'll call her husband.
That said, Shannon Beador is willing to go through with another wedding and is looking forward to being someone's wife once again.
Whether or not Janssen gets the honors is yet to be seen, but it is great to see Beador in a happy relationship. With all the drama that has been going on in the show, she could also use the support.
Beador and Janssen step out for a rare appearance
A few weeks ago, Beador and Janssen enjoyed a romantic evening together watching a tribute band for the Rolling Stones. While the pair had a blast listening to the music, they ran into someone they least expected: Braunwyn Windham-Burke.
Windham-Burke had purchased tickets to the same concert with her husband, Sean Burke, and the RHOC co-stars ran into each other by pure coincidence.
Shannon Beador later shared a photo of the couples posting together and appeared to have had a blast together.
When she is not going out on dates with her new boyfriend, Beador is usually at home watching her children – all of whom have officially met the new guy.
As part of the divorce agreement, Beador and David are splitting custody 50/50. Beador recently revealed that she wanted to have a friendly relationship with David after the divorce, mainly for the sake of their kids.
But that did not happen. In fact, she still has not been introduced to David's girlfriend and they have been together for over two years now.
Although things did not turn out as Beador expected, she reassured fans that they will learn more about her divorce in the new season of RHOC. Now if we could only see more of her boyfriend then we'd be really set.
Fans can watch Shannon Beador in action when new episodes of the Real Housewives of Orange County air Tuesday nights on Bravo.