'RHOC:' Tamra Judge Insists 'So Much Is Taken out of Context' on Reality Television
The Real Housewives of Orange County has basically become a game of telephone as cast members are accusing each other of being a pot-stirrer. In the middle of the drama is Tamra Judge, who was accused of starting rumors and talking about cast members behind their backs.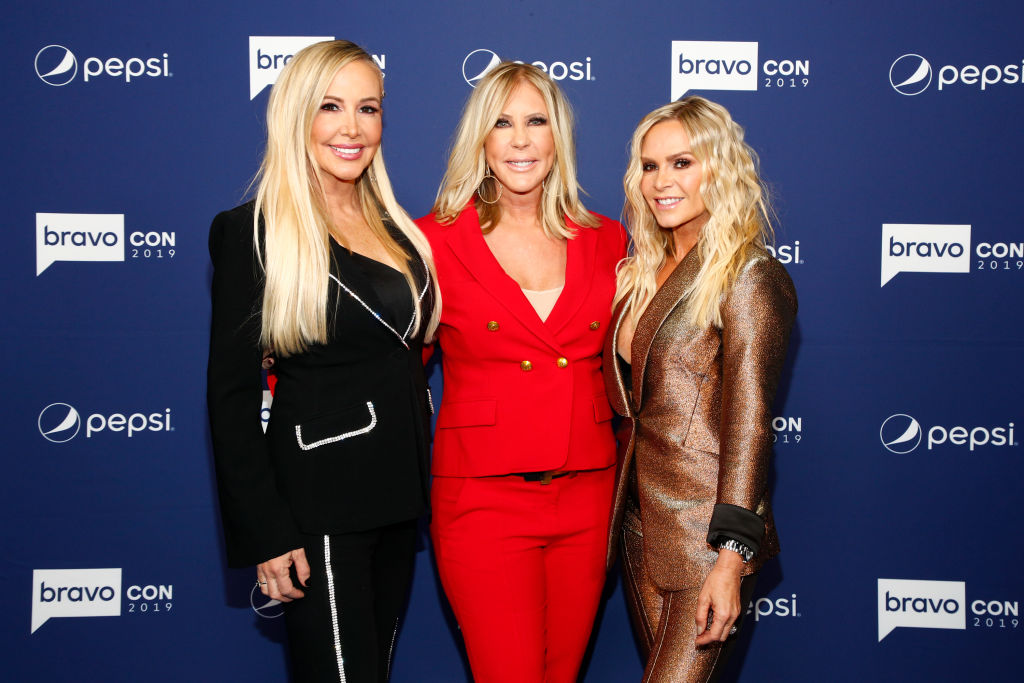 Kelly Dodd told Shannon Beador that Judge was making negative remarks, including her observation that Beador gained weight, behind her back. Beador was upset and confronted Judge during lunch. But after the women, who are close friends, cleared the air, they concluded that it was really Dodd who was stirring up the drama in the OC.
Judge took to her Instagram story to answer questions about what viewers saw this season. Fans asked, on several occasions, about how Judge is portrayed this season, if she was edited to look bad and if she thinks Vicki Gunvalson will return as a full-time cast member next season.
Editing can take comments out of context
A fan asked Judge why she stays on the franchise if she is edited to come off looking so badly. "It's reality TV," she responded. "So much is taken out of context! I know who I am and that's all that matters."
She agrees though that the show portrays her in a certain way. "It's reality TV, they need to make it interesting," she asserted. She adds that Beador is still her best friend too. "And NO I did not talk sh** about Shannon. As we all have seen, Kelly likes to destroy when she is mad." Judge added that she and Beador are really "BFFs" and talk several times each day. But she wouldn't reveal who her least favorite cast member is of all time. "Hmmm … I only talk sh** when I get paid."
But when another person asked if she is concerned she is going to "end up" like Gunvalson, she returned to her assertion about editing. "No! I don't usually blame editing, but it was a lot of EDITING! Lots of comments taken out of context. Do I speak my mind absolutely!"
Judge also said she thinks she is getting a negative edit because she has a "big mouth" which gives producers plenty of content. "Keep watching the truth comes out," she adds. She received more comments and questions about being a pot-stirrer too. But responded, "It's reality TV. I take responsibility for my actions if I do something wrong."
Does she think Gunvalson will return full-time?
Unfortunately, Judge doesn't know what's in the cards for next season. But she told a fan she hoped Gunvalson will be re-instated as a full-time cast member. Gunvalson shared she won't return in the "friend" role either.
"You know, who knows about who will be back. But, I do know this, I will never go back like that again," she told Hollywood Life. "I don't think it's fair for anybody to have been on the show 14 years and then say they still want you, but we're going to reduce your role. It wasn't right." 
She added, "All I know is, I created the franchise. I think I have deserved [full-time status]." Gunvalson admitted staying this season was her choice. "But, that was my choice, too. I decided that I wasn't done with it, I wasn't."