'RHOC': The 1 Tamra Judge Storyline That Bravo Refuses to Air
Tamra Judge is now the longest-starring housewife on The Real Housewives of Orange County with twelve seasons under her belt. The fitness enthusiast has been taking a lot of heat from her co-stars during season 14. They have accused Judge of stirring the pot to create drama and storylines amongst the group. However, there's one storyline that Judge is involved in that Bravo is refusing to air.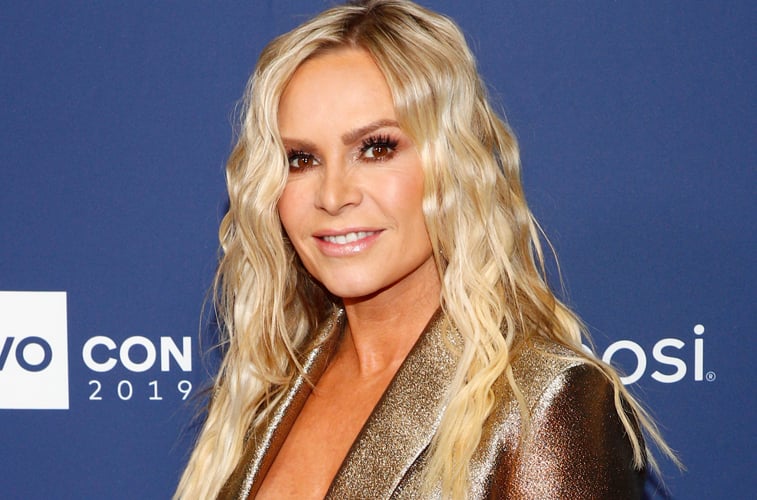 For fans that follow Judge on social media, they know that she has a CBD business. As many housewives do, they use the show to promote their ventures and get free promo. In the case of Judge, her product has not made the cut to television and the RHOC star revealed why.
"The network is not 100% comfortable with showing CBD yet. I filmed lots with Vena CBD and it was all cut from the episodes," Judge revealed on her Instagram Stories after a fan asked.
Fans that watch RHOC now know that they are getting only bits of Judge's life and her complete life journey is not being aired. It's possible that the network doesn't feel that it fits into the narrative they are telling on the show.
How did Tamra Judge get into the CBD business?
It was at the beginning of this year that Judge and her husband Eddie Judge launched Vena Wellness CBD into the world. Many people wondered why would a housewife enter the business and for Judge the answer was personal.
"It was a long time coming. We actually started investigating marijuana — getting into the marijuana business," Judge revealed on the Heather Dubrow's World podcast. "We looked into it, I want to say almost three years ago, because we had a friend who was getting into it. And then the more we looked into it, the more we were like, 'Yeah, we really don't want the DEA coming to our house and seizing our property. And until the laws change…' So we put it on the back burner."
Eddie Judge gets a heart condition
It was when their family dog got cancer and Eddie fell ill due to his heart condition, that they really went deep into CBD.
"I've always been anti-pharmaceutical for obvious reasons. And then I found myself in a real peculiar situation where I had to take them to make me feel better, to help me with my heart rhythm, with my A-fib," Eddie explained.
"So it was important to us to find a solution that was naturopath, that was not synthetic, that I could use since I have to take an anti-rhythm drug and a blood thinner to help me through this a-fib chapter in my life," Eddie added. "When we discovered the benefits of CBD, it just opened up a whole wide range of possibilities — not just in the potential alleviation of this medical issue that I was experiencing. But just in general, it helps with so many different aspects of life. It just made sense for us to choose CBD as a product that we could bring to market and help everybody benefit from it."
The Real Housewives of Orange County airs Tuesdays at 8 p.m. ET on Bravo.