'RHOC': Vicki Gunvalson Slams Kelly Dodd, Calls Her 'Angry' and 'Volatile'
Vicki Gunvalson and Kelly Dodd are in no way on a path to rekindling their friendship on The Real Housewives of Orange County. The two have been at odds since last season that escalated during the reunion show over shocking false accusations. With Season 14 now airing on Bravo, the drama is broiling and has now reached social media.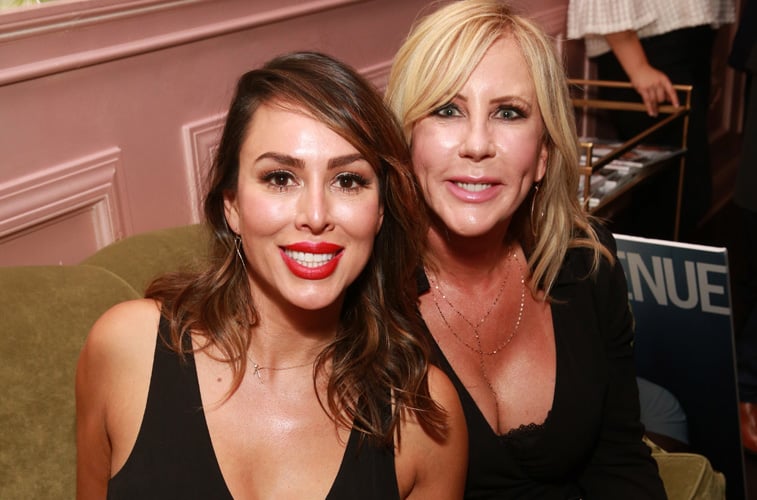 Why are Vicki Gunvalson and Kelly Todd no longer friends?
Dodd had a hard time fitting with the RHOC ladies during her debut season on the hit reality show. At the time Gunvalson was on the outs with the majority of the cast due to her alleged involvement in covering up the cancer diagnosis of her then-boyfriend Brooks Ayers. Both women became friends forming a new team against the rest, but everything went south last season.
During the first part of Season 13, Kelly felt betrayed by Vicki when she found out that she was going on double dates with her ex-husband. The businesswoman didn't tell Todd that Michael Dodd was dating again and that was breaking girl code. Vicki never had a good explanation for not giving her girlfriend a heads up and refused to acknowledge her wrongdoing.
The relationship between the two ladies only worsened when during the reunion Vicki accused Kelly of doing cocaine. The latter was quick to deny the accusations and even threatened to quit the show if the former returned to the show for Season 14.
What did Vicki Gunvalson say about Kelly Todd on Instagram?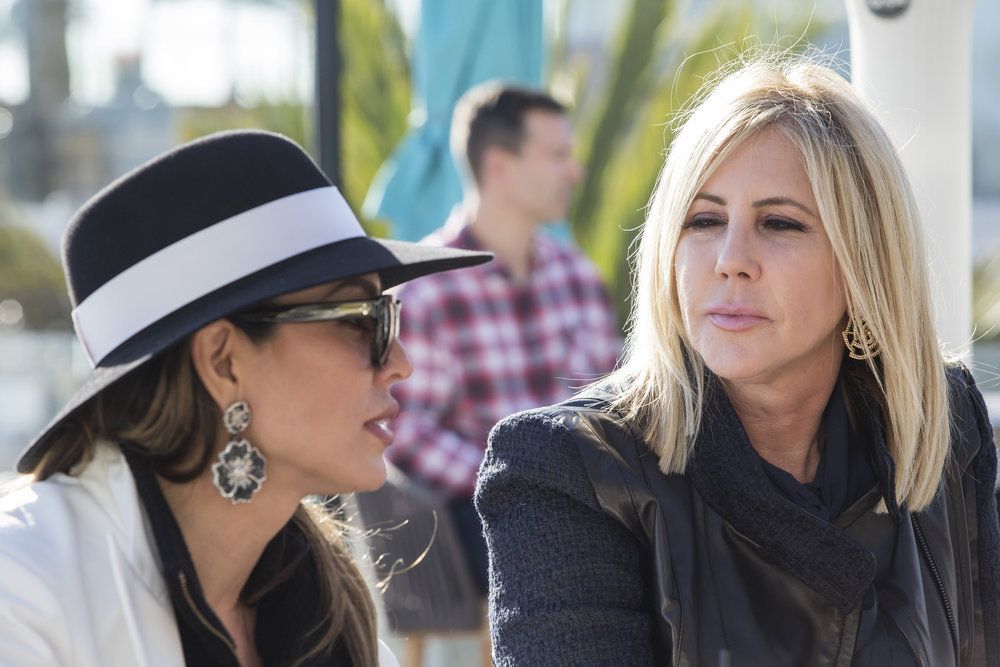 As we all know, Vicki was demoted to a "friend" role in Season 14. There's no word if this stemmed from her false accusations made the previous year or if it was because she just didn't want to exploit her personal life for entertainment purposes. The point is that Vicki tries to mend the relationship, but Kelly refuses to from what we've seen in the trailer of the current season.
As fans have gotten involved with the drama in Orange County, all the ladies have been busy on social media and Vicki has some words for her former friend.
"I used to feel sorry for her, now I don't. She is an angry, volatile person," Vicki wrote on Instagram about Kelly. "Regarding her stating we are stale and don't have storylines… listen up girl! Our lives are always evolving and changing. We don't have 'storylines.' It's a 'reality show'…our reality. Not fake stories like you."
Vicki continued: "I am a successful business owner, employ and inspire people all over the world to be financially independent of a man. You? Your only job is to find older rich men who want an arm ornament. You rent a 900 sq. ft. apartment and pretend to be all smart. You mentioned you got a 'windfall' from Michael and can pay cash for a home like Tamra's. Then why don't you do it?"
Kelly Dodd responded by saying: "Leave me alone! I don't care about you. Please stop harassing me."
What triggered Vicki Gunvalson?
Vicki's response seemed to be after an interview with Kelly was published online where Kelly said she was "jumping up for joy" following her demotion.
"I think that she uses everybody as a story line. She doesn't really have anything in her life. You know, her kids are gone, her grandkids are gone," Kelly told Us Weekly. "All good things come to an end. And I think, you know, everyone was kind of sick of their story, money, Tamra and Vicki. So you know, I think it's kind of time for them to go bye bye. I feel like, out with the old, in with the fresh. It's stale, it's getting stale."
Kelly also said she was adamant that she would never reconcile with Vicki.
"I will never be friends with Vicki again. … And I can promise that," Kelly also told the previously cited publication. "Tamra and Shannon for four years said that they hated Vicki, they'll never be friends with her again. Over and over again. I can promise you I will never be friends her."