'RHOC': Vicki Gunvalson Not Returning as a 'Friend,' Is This the End of the OG of the OC?
Vicki Gunvalson was part of the original cast of The Real Housewives of Orange County. It was thanks to her antics that a franchise was born and other spin-offs were created across the U.S. and the world. For season 14 of the Bravo show, Gunvalson was demoted to a friend role and after trying it out she knows that's not what she wants.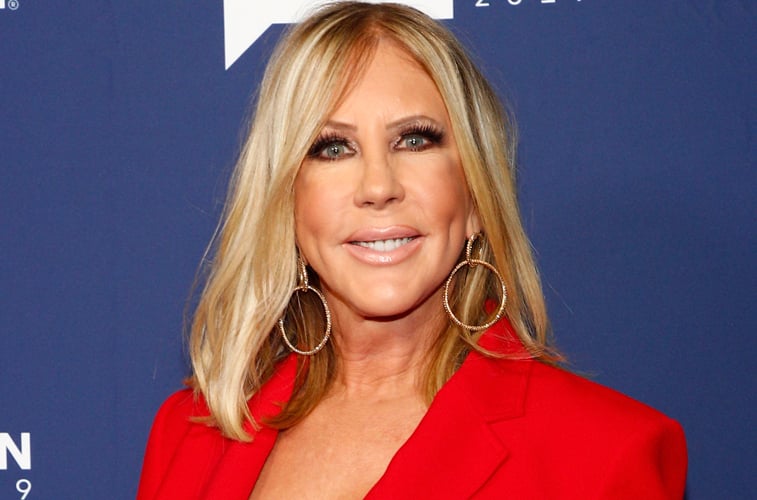 Is Vicki Gunvalson quitting 'RHOC'?
During BravoCon, Gunvalson announced that she was not coming back to RHOC as a friend for season 15. That means that producers would have to bump her up to a housewife again or else she would leave the franchise completely this time.
"First of all, when they told me I was going to have a reduced role, I said, 'I'm never a Friend. I started this franchise. I'm never going to be a Friend.' They said, 'We'll never use those words.' And they've been using those words," Gunvalson told Entertainment Tonight. "I will never come back part-time. I'm either all in or all out. I'm not a part-time girl."
Gunvalson wants to be an official housewife again next year and would like her orange back or else she would quit.
"I run a big insurance company and I'm having my best year ever with that. What gives me more peace, you know, I love Bravo and I love my journey here, but they're not ever going to do this to me again, because I don't deserve that," she also said. 
The OG of the OC is so humiliated by not being a full-time housewife, she allegedly had a "meltdown" during the RHOC season 14 reunion special.
"Well, I didn't know they were filming it. Actually, they escorted me off the couch a little early, and I was not told that. So, you'll see my reaction," Gunvalson told ET. "I'm not no frickin' Friend, let's just put it that way."
Vicki Gunvalson talks Brooks Ayers lawsuit
Gunvalson has plenty of drama in her personal life. Although she is happily engaged to Steve Lodge, she is taking her ex-boyfriend to court. The RHOC star filed a lawsuit against Brook Ayers over unpaid loans he owes her.
"I'm going to get that guy. I'm going to get him. We have our next hearing in December. I'm going to get him," Gunvalson told People. "I'm going after him for lying."
Ayers got married in March 2018 and Gunvalson did some digging on his wife and made some crazy revelations.
"He got remarried — I think she has money," the Bravo star said during BracoCon. "We did a little bit of research on her. She's another sugar momma that he's probably taking advantage of."
RHOC producers wouldn't have to poke Gunvalson too much to create salacious storylines for her, the drama is real for the friend of the housewives.
It is still to be determined if producers would offer Gunvalson a full-time role for season 15. Production of the new season of RHOC usually occurs during the first months of the year.
The Real Housewives of Orange County airs Tuesdays at 9 p.m. ET/PT on Bravo.