'RHOC': Vicki Gunvalson Predicted Meghan King Edmonds Divorce News Years Ago
Meghan King Edmonds and Jim Edmonds have sadly filed for divorce — just like Real Housewives of Orange County star Vicki Gunvalson said they would. Gunvalson predicted that the pair would call it quits way back in 2015 amid a feud with her former co-star. Fast forward four years later and RHOC fans now believe Gunvalson might be a prophet.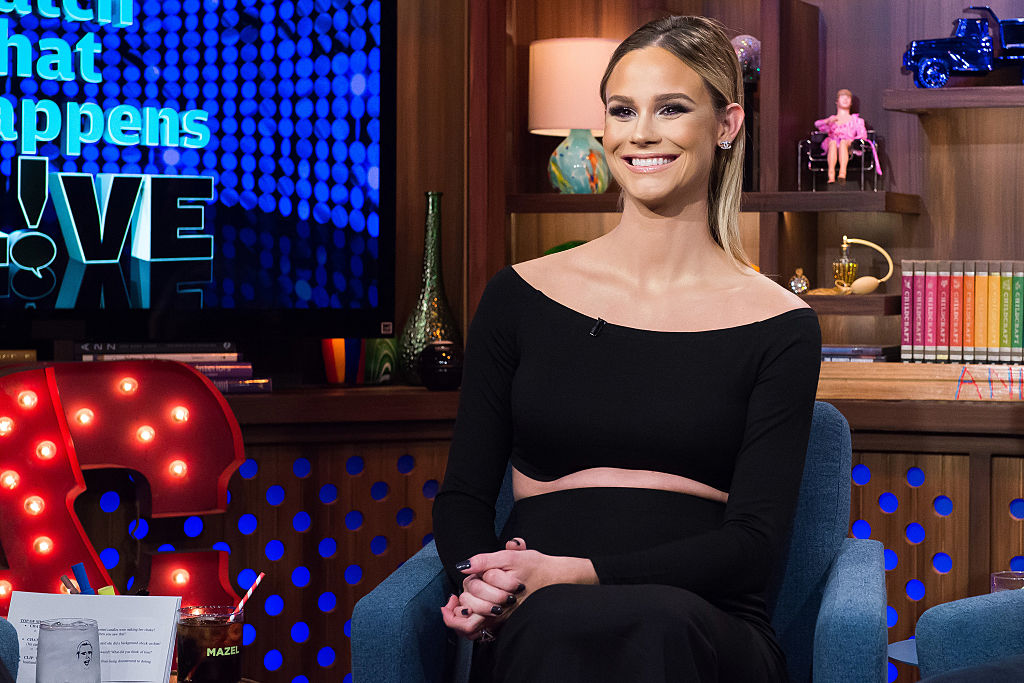 Gunvalson predicts Edmonds' divorce
In season 10 of the RHOC, Vicki Gunvalson bashed the Edmonds' marriage during one of her spats with the former MLB star, saying it would not last the next five years.
"Jim, talk to me in five years when you're divorced," Gunvalson told him on the show. "I feel bad for him; he's in a bad situation."
According to Life and Style, the episode aired in August of 2015, a little over four years before the couple actually called it quits. With the prediction pretty much spot on, RHOC fans remembered her words and are now calling the OG of the OC a prophet.
"Y'all, I just saw this. Vicki called it," one fan wrote, while another added, "And they thought @vgunvalson was being mean. She was a prophet."
Although Gunvalson and Meghan King Edmonds had their share of issues, she later backtracked on her comments. In 2017, Gunvalson tweeted about how the two looked happy in their marriage and wrote that they might not split after all.
Shortly after the divorce news broke, Vicki Gunvalson took to Twitter and offered an apology for her previous prediction. She also admitted that Edmonds did not deserve what happened to her and seemed genuinely saddened by the news.
Edmonds left RHOC following season 12. The departure came shortly after the birth of her daughter, Aspen, and the couple's decision to leave California.
Inside Meghan King Edmonds' nasty breakup
Edmonds has fought cheating rumors for months. The allegations stemmed from an incident last June when Edmonds caught her husband texting another woman. At the time, the former St. Louis Cardinals outfielder confessed that he had texted inappropriate messages to the woman in question. He denied, however, that the relationship got physical.
Edmonds later came out and revealed that she and her husband have decided to work on the marriage, though she did confess that rebuilding trust was difficult.
Sources later claimed that the couple had been fighting nonstop since the scandal broke and that Edmonds no longer trusted her husband.
When he went out to a recent hockey game, Edmonds reportedly drilled him about the outing and was suspicious about who went with him.
The final straw came when the former RHOC star suspected her husband of cheating on her with one of their nannies.
An insider claims that a huge fight ensued after Meghan King Edmonds confronted him about the affair and that she even called the cops. The police, however, did not charge anyone with wrongdoing and reported the incident as a verbal dispute.
Edmonds and her estranged husband have four nannies that take care of their daughter and twin boys, Hart and Hayes. They also have a live-in nanny who is considered like family to the pair.
Edmonds' nanny speaks out
While we wait for more developments, Edmonds' nanny has officially denied the reports that she had an affair with the reality star's husband. Carly Wilson, who previously worked for the couple, took to Instagram last week and assured her followers that the cheating accusations are not true.
"The allegations are completely false," she stated
Edmonds' estranged husband, meanwhile, has been silent about the divorce, though we expect to hear more about the split in the coming weeks.
In the meantime, Edmonds' former co-stars have come to her support on social media in the wake of her breakup.
Tamra Judge, for example, offered some heartfelt words to Edmonds on Instagram and tried to encourage her during this difficult time.
"Big hugs. You are a strong woman Megs," Judge wrote. "Love you."

Ali Fedotowsky then commented about how Edmonds is a "stunning" woman and revealed they are all thinking of her.
Edmonds and her husband have unfollowed each other on social media, with the latter making his accounts private. He has also gotten rid of his previous comments about Wilson, including birthday wishes he posted in 2018.
Despite all of the rumors, Meghan King Edmonds has not confirmed the cheating allegations. She did, however, give a thumbs up on a comment that talked about the affair, which many fans took as confirmation that her husband was unfaithful.