'RHOC': Vicki Gunvalson Reportedly Returning as Housewife After Ultimatum and Lawsuit, Fans React
Vicki Gunvalson is reportedly returning as a full-time housewife to The Real Housewives of Orange County. The reality show star had been downgraded to a "friend of" for season 14 and it's something she said she would never want to do again. After the OG of the OC dropped a lawsuit against Bravo and Kelly Dodd, the business owner is allegedly getting her orange back.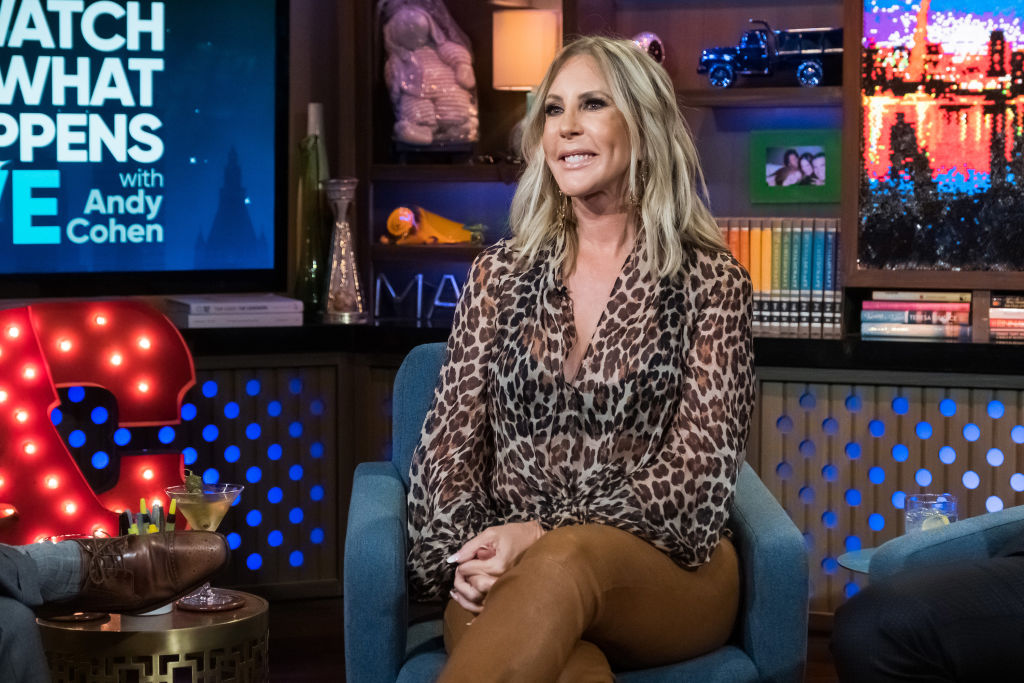 Vicki Gunvalson gives an ultimatum
Gunvalson was only featured as a friend during season 14 of RHOC. The ladies reunited for the end of season specials they tape with Andy Cohen. The insurance guru believed she was going to be on the whole show but when she arrived that was not the case.
"I felt very disrespected and I don't deserve that," she told OK! Magazine. "I give Bravo my life, all of my life, and I don't fake my reality. My reality is crazy. On other casts, women have created storylines. I don't create that. My life is my life, either you want it or you don't."
There were reports that she got into it with Cohen and suffered a full-on meltdown.
"I did not get into it with Andy… told him what I felt, as well as I told everyone involved what I felt," she explained. "I thought that I should have been notified ahead of time. They lied to me, basically. They lied to me."
During the BravoCon weekend, Gunvalson said she would not be returning to RHOC if it was as a friend.
"First of all, when they told me I was going to have a reduced role, I said, 'I'm never a Friend. I started this franchise. I'm never going to be a Friend.' They said, 'We'll never use those words.' And they've been using those words," Gunvalson told Entertainment Tonight. "I will never come back part-time. I'm either all in or all out. I'm not a part-time girl."
Returning as a housewife for Season 15
Following Gunvalson's ultimatum and her meltdown during the RHOC season 14 reunion, the star might be getting upgraded again.
"Vicki is going to be coming back as a full-time housewife next season," a source told Radar Online. "She gave Bravo an ultimatum. She said she would only come back if she were full-time, and they agreed."
According to the same insider, Gunvalson had negotiated her return to RHOC and that is why she withdrew the lawsuit against Bravo and Dodd. Gunvalson was upset over claims Dodd made during the show and the former tried to block the network from airing them.
"One of the reasons Vicki dropped the lawsuit was because she negotiated a deal that she would return to the show," the insider added.
The publication says they talked to another source and they were advised that Bravo has not made any casting decisions yet.
Fans react to the news
Viewers of the Bravo reality series reacted to the news on Twitter and the comments were mixed.
"Oh geez, just when you thought it was over, here she comes again," a fan wrote.
"We could guess she is begging to be back full-time. It's humiliating being downgraded when you are an OG," another viewer added.
"She'll be back just like Luann, Nene [Leakes], and Porsha [Williams]," another Twitter user commented.
"Well, that's it for me," an upset fan wrote. "Can't handle her and Tamra [Judge]. Guess she had to blackmail them to get her job back."
"No! If anyone deserves to be booted, she does," another upset viewer said. "Please throw Tamra with her. The others still have a chance to make a few changes and be fun again."
Nothing is official yet and fans will have to wait and watch what happens when RHOC starts production of season 15 in early 2020.