'RHOC': Where Does Gina Kirschenheiter Currently Stand With Some of the Cast?
As the cast member who likes to "speak the truth,' Gina Kirschenheiter shared exactly where she stands with a few of the cast members on The Real Housewives of Orange County.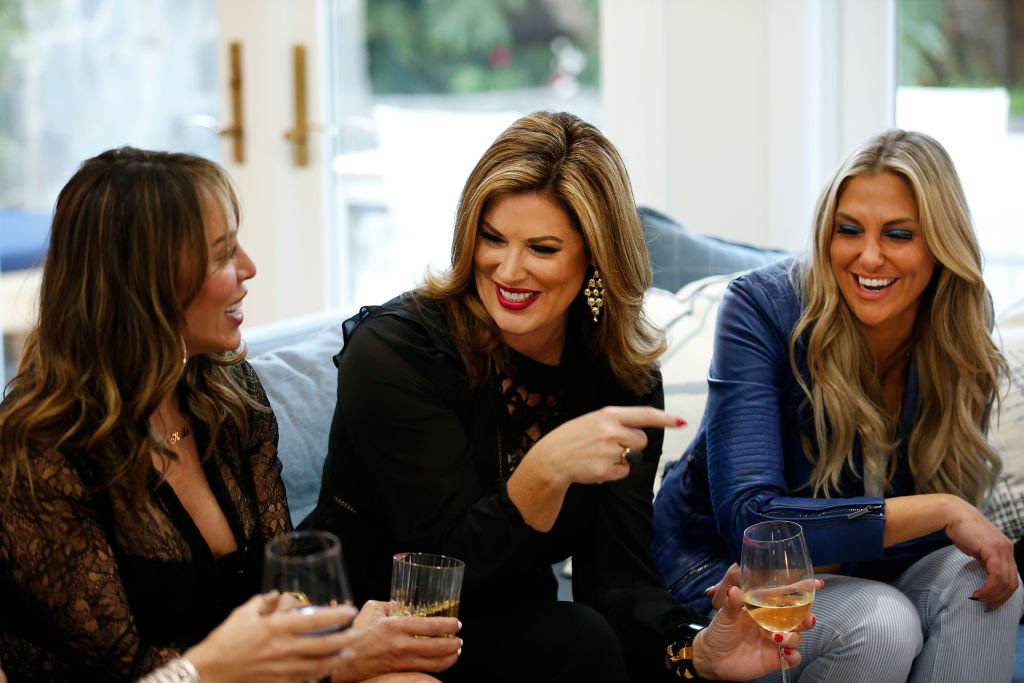 Kirschenheiter appeared on Watch What Happens Live with Andy Cohen and gave frank answers about where her friendship stands today with Emily Simpson. She also addressed if she thought Braunwyn Windham-Burke was annoying.
Plus, host Andy Cohen pointed out that last year Kelly Dodd was Kirschenheiter's "ride or die." Is that still true?
She plans to share why she's been a 'mean girl' to Emily Simpson at the reunion
An After Show caller asked, "How is your friendship with Emily now? And do you regret not being there for her? You seemed kind of like a, 'mean girl' toward her." Kirschenheiter says she understands how she seemed mean. "I think I understand why it comes off that way," she said. "I have a hard time. I think a lot of the time in my friendship with Emily, I've been thinking about it a lot."
"I feel like honestly, I have almost been protecting Emily in a way that I used to protect my ex-husband," she continued. "And it's very difficult for me because I care about her and I love her."
However, Kirschenheiter said there are issues she needs to address."But I think there are a lot of things that she does. [And] that is not how I have friendships. And there are examples there that I'm not going to go into on Watch What Happens Live. But they're there. But we'll get into them at the reunion. It's a hard thing for me because I do love her but she's confusing to me."
As for Kelly Dodd and Braunwyn Windham-Burke?
Another caller wanted to know if Kirschenheiter regretted yelling at Windham-Burke and if she still found her to be annoying. "Oh I still find Braunwyn annoying," Kirschenheiter said laughing. "But I don't think Braunwyn is a bad person, I don't think she's malicious. I think she's really good for the cast. She keeps me on my toes for sure with all this stupid stuff she says. It's good!"
What about Dodd? Why are they no longer friends? "I think basically she called me an unaccomplished woman, she smacked me on the back of my head," she laughed. "She called me ugly when I dyed my hair. Probably those things."
One person Kirschenheiter formed a new relationship with is Shannon Beador. The two didn't get along last season, but Beador recently said they bonded this season. "Last weekend, we met her on the weekend with her friends," she told Reality Blurb. "It was a surprise to me and I feel for her because I went through the exact same thing. We do have a lot of similarities in what we've been through in our relationships and I know how painful that it was for me. If there is any way that I can help her or try and curb her pain, then, I want to do that for her."