'RHOC': Who Does Gina Kirschenheiter Really Think Is to Blame for the 'Train' Rumor?
Gina Kirschenheiter from The Real Housewives of Orange County directly addressed who was to blame for the "train" rumor that haunted Kelly Dodd.
The rumor surfaced during a recent episode when the ladies were at dinner. Dodd was not present but Tamra Judge and Vicki Gunvalson were at the dinner. Cameras captured Judge lowkey referring to Dodd "pulling a train." Gunvalson didn't overly participate while the women groaned about how Judge shouldn't share anything about the rumor.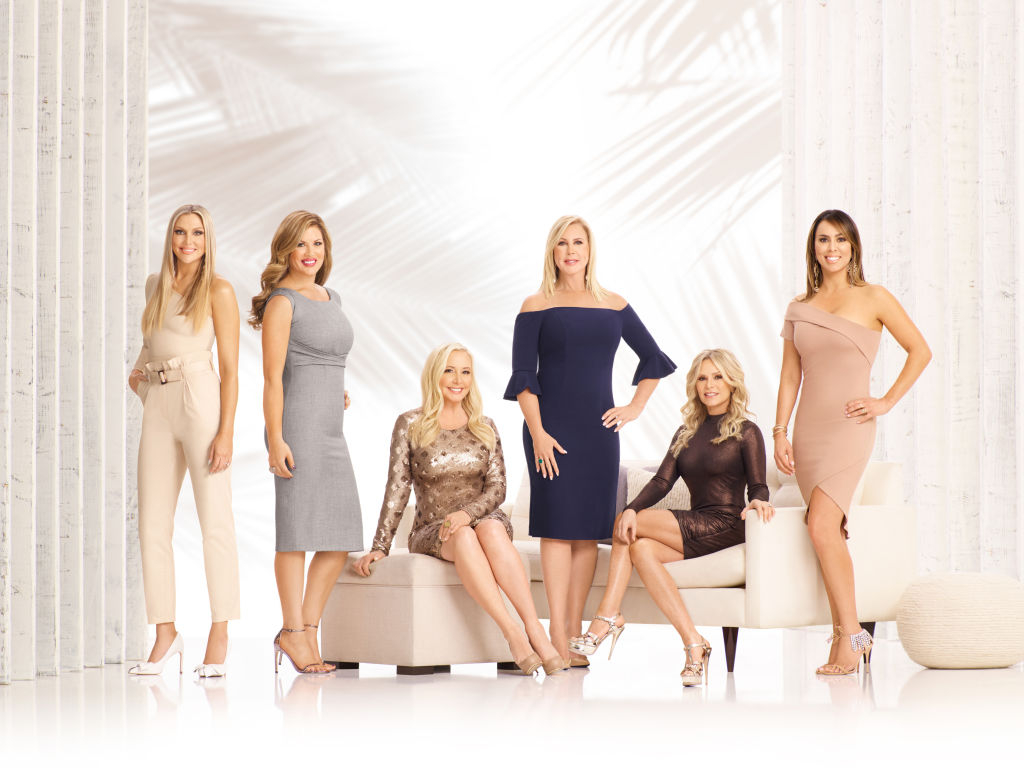 Judge seemed to take most of the heat about exposing the rumor on air, even though the cast asserted that Gunvalson was the one who brought it to light. When Kirschenheiter appeared on the WWHL After Show she tried to set the record straight.
She attributes the rumor directly to Gunvalson
The caller wondered if Kirschenheiter thought Gunvalson took too much heat for the train comment. "Technically Tamra is the one who brought up the train," the caller added. But as the caller spoke, Kirschenheiter nodded her head in disagreement. "Absolutely not," she quickly said.
She added, "I think that is a very big misconception. And Miss Vicki knows exactly what she did. I love Vicki, but Vicki kept pushing and pushing and pushing. And would say over and over and over again, 'I know more than what I am saying. I know more than what I'm saying.'"
"Finally, Tamra was like, 'Already enough already, I've had it.' Like either 's' or get off the pot. It is what it is. Tamra gets a bad rap for a lot of stuff that happens. And it's not that way."
Judge says the rumor went on for two years
Judge told ET that Gunvalson kept the rumor alive for two years. She also supported what Kirschenheiter said about how Gunvalson kept continuously hinting at the rumor too.
"I feel I did the viewers a favor," she told ET. "It was something that was told to Shannon [Beador] and Vicki last year, offseason. They told me, we three knew about it. I never really thought it was gonna be brought up or an issue or anything, but then Vicki kept going, going and I'm like, 'Are you talking about the train?' Almost like, 'That stupid rumor?'"
While Judge owns that she hinted at it on camera, she had no idea it was going to blow up the way it did. "So, when the season started this year, Kelly and I were talking a lot," she said. "We were drawn together because I know what it's like to be a victim of Vicki rumors, right?"
Although the women initially tried to bond, Judge hints that Dodd does something from which she can never return from again. "Kelly does something towards the end of the [season] that is very hurtful and very damaging," Juge remarks. "I tried not to bring too much light to it, because I really didn't want to talk about it, so I kind of kept those emotions in." Since season 14 began Judge and Dodd have warred on social media, proving they are not on speaking terms.