'RHOC': Who Does Kelly Dodd Think Is the Most Accomplished From the Cast?
Kelly Dodd from The Real Housewives of Orange County was asked which cast member did she think was the most accomplished.
Earlier this season, Dodd told Gina Kirschenheiter she wasn't an "accomplished woman" when Kirschenheiter tried to give her some advice after Dodd hit Shannon Beador over the head with a mallet during a spiritual ceremony.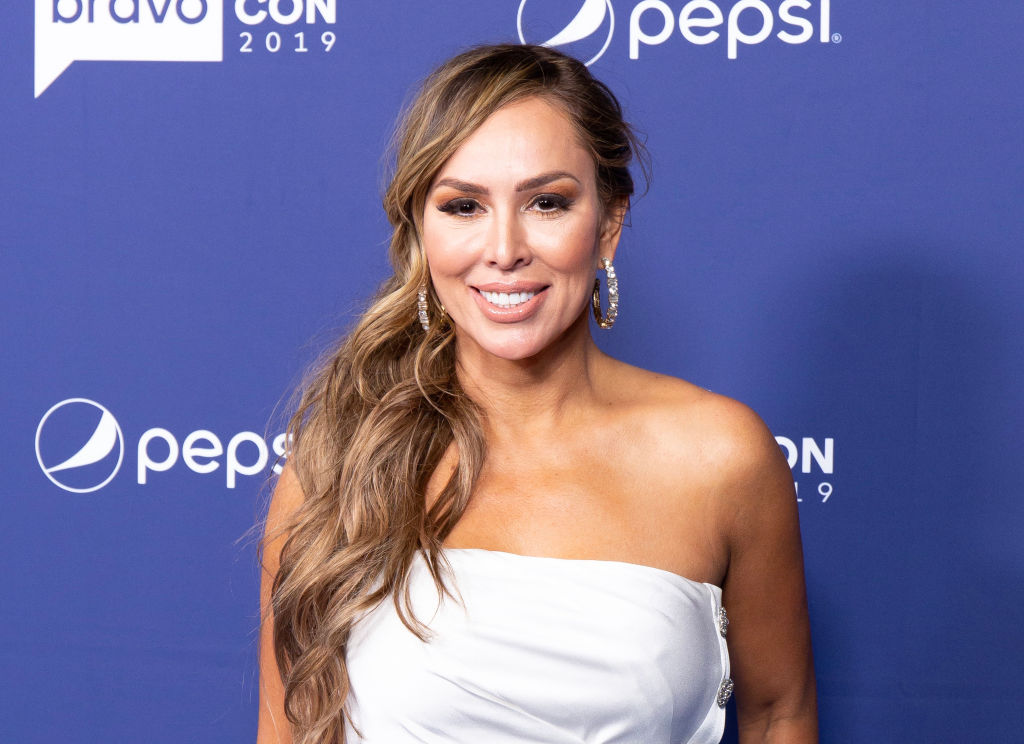 Kirschenheiter seemed hurt but eventually let the remark go. However, the other women were still buzzing after the episode aired, with Vicki Gunavalson tweeting that Dodd wasn't very accomplished. Dodd responded during an earlier appearance on Watch What Happens Live with Andy Cohen. But she also addressed a new question about who is most accomplished from the cast. She was a guest, again on WWHL and shared who she thinks from the cast is most accomplished.
This isn't very surprising
Dodd didn't take much time to think about her response about who she thinks is most accomplished. "I would say, Emily [Simpson]," she said during her WWHL After Show appearance. "Emily is." Host Andy Cohen confirmed, "Lawyer and party planner."
Although the majority of the cast are trailblazing various careers, Dodd likely chose Simpson after they became close. When Dodd got engaged, Simpson said she cried because she was so happy.  "I am so happy for her. Literally, when she texted me and told me [she got engaged] I started crying, because I was so happy for her," she told Hollywood Life.
Around Thanksgiving, Simpson tweeted she was thankful for Dodd's friendship too. "I'm thankful for this friendship! @RHOC_KellyDodd what do you all think of this season of #rhoc so far?!" Many fans responded that they were over the "tres amigas" and thought they were trying to steer the entire show for self-serving purposes. Simpson responded, "Wait for the finale." Dodd followed Simpson's response with her own, which were laughing/crying emojis.
She doesn't consider Gunvalson to be 'accomplished'
Despite Gunvalson being the owner of a successful insurance business, Dodd said she doesn't consider Gunvalson to be very accomplished. The last time Dodd appeared on WWHL, Gunvalson tweeted, "How can Kelly say she's "accomplished?"She does not have a job, does not own a home, is not a career person and lives in a $4500 900 square foot apartment that is about to be condemned??Her only accomplishments are leaching off of men! She is not accomplished."
Dodd responded during her appearance. "But, I'm college educated, she's not," Dodd said. Cohen wanted to confirm that Gunvalson didn't go to college. "Nope," Dodd said. "She didn't graduate, she isn't college-educated. She's a dumb-a**. I've owned 10 homes, I have a lot of money in the bank. I do. I can afford whatever I want to afford."
"She lives in the sticks," Dodd laughed. "Like she's an idiot." Gunvalson was later challenged about her tweet. But she responded, "She was referring to Gina not being 'accomplished'. I'm saying where does she come off saying that at all when she is not 'accomplished' herself."