'RHOC': Why Does Vicki Gunvalson Keep Claiming Ownership Over 'Her Show?'
The Real Housewives of Orange County season 14 was extremely challenging for Vicki Gunvalson. Although she got engaged and her business is doing well, Gunvalson seriously struggled with being relegated to the role of "friend" on the show.
Although she's been publicly vocal about her disdain for her role, her anger boiled over during the reunion. As the other ladies sat down on the couch with host Andy Cohen, Gunvalson remained backstage growing more heated than ever.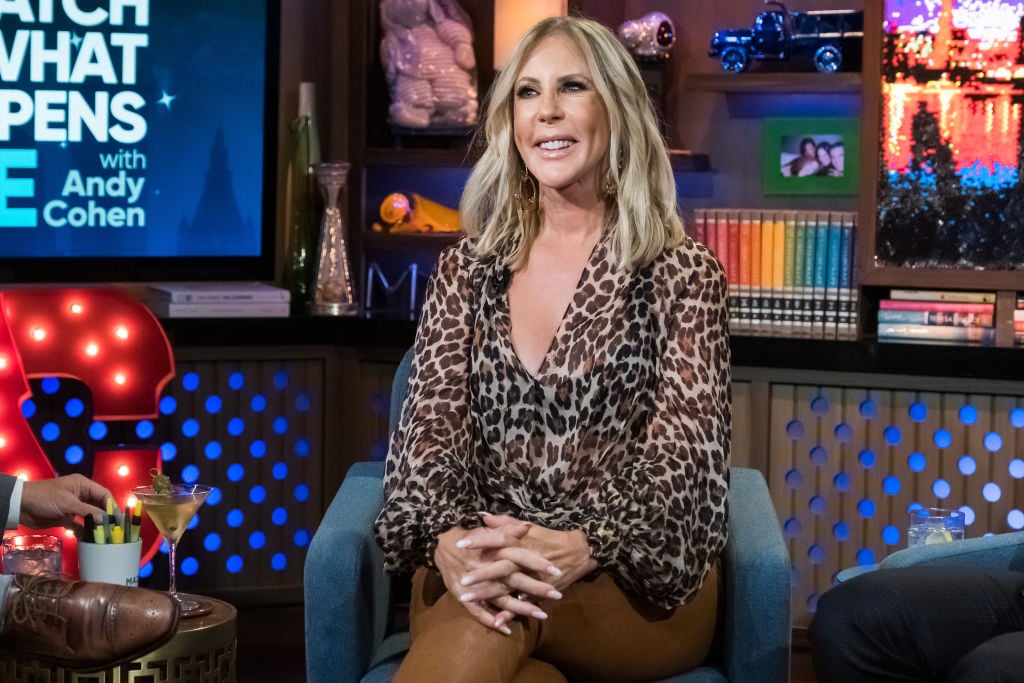 She waited in the wings to enter the stage and started barking at producers. "I am pissed at you guys right now. I feel like a f**king fool," she screamed at a producer. "I'm literally going to leave, this is bulls**t."
Gunvalson continued to claim ownership of the show
She poked at the producer again before she entered the reunion room. "Every hour that I waited while they're off there filming makes me feel like I'm a has-been," she said to her fiance Steve Lodge. "Let me sit down and get my job over with." He mumbled they could just walk away if she wanted. Of course, they didn't.
But her rant continued. "I started this show 15 years ago. You put me on or just let me go. F**king just let me go if you don't want me anymore. Let me go in grace!" Before she entered the room she was also worried if they were just going to add her to the end of the couch too. "Where am I sitting? I want to know," she inquired. "Am I coming and sitting at the end like a little lap dog? I'm not going and sitting on the end."
However, once Gunvalson made her way to the couch, she was seated directly to Cohen's right. She sat down, leaned in and gave it to him. "I'm waiting back there, my temperature is at like 150. It's a f**k you to me." Cohen calmly looks on, appearing somewhat uncomfortable.
And dug in during her appearance on 'WWHL'
During the reunion, Cohen often appeared exhausted during several exchanges when the women screamed at each other over their appearance and business. Even though he managed to steer the show toward each cast member, whenever it landed back in Gunvalson, she would keep insisting she started the show. At one point she lashed out at Braunwyn Windham-Burke and the other women.
"Trash. You are an idiot," she screamed at Dodd. "Get her off my show! Get her off my show!" But when Windham-Burke said, "It's not your show" Gunvalson went nuclear. "Oh, yes, Braunwyn! Season number one!" she yelled gesturing to each of the ladies. "You wouldn't be here, you wouldn't be here, you wouldn't be here if I didn't start this 15 years ago!"
Later, Gunvalson appeared on Watch What Happens Live with Andy Cohen. A viewer asked during the After Show why she keeps staking a claim on the show. The viewer also thought her insistence was rude to the other women. But Gunvalson took issue with the remark. "Were they in my family room 15 years ago with Scott Dunlap, the creator, figuring out how we were going to make a hit show," she said. "So, sorry ladies. My show."