'RHOD' Kameron Westcott Blocked Stephanie Hollman on Instagram for Calling Her a 'Bully'
After already getting into it during the Real Housewives of Dallas Season 3 cast trip, Stephanie Hollman and Kameron Westcott didn't start RHOD Season 4 off on the right foot.
Their friendship seemingly reached its breaking point when Hollman continued bringing up Westcott's "trash" comment directed towards her best friend, Brandi Redmond. Additionally, the Oklahoma-native expressed she feels Westcott looks down on her.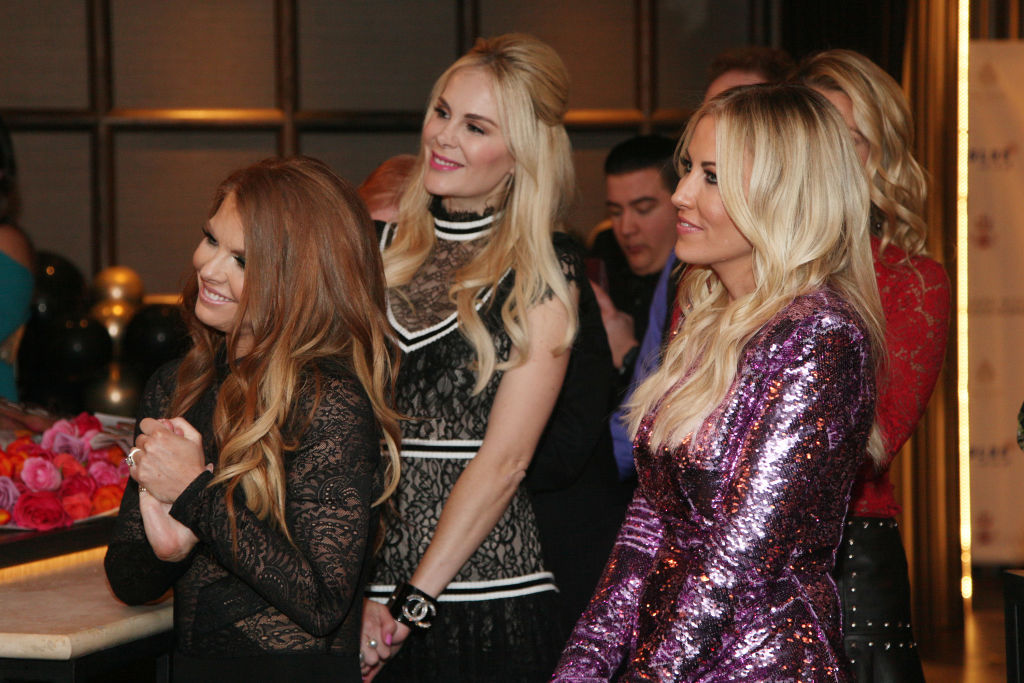 The two ladies attempted to solve their issues over lunch to no avail. Nonetheless, the women were cordial with each other until the end of the season.
However, Hollman recently stated she feels that Westcott treats her "like a bully," a label the philanthropist rejects. Therefore, Westcott blocked her former friend on Instagram.
Stephanie Hollman said Kameron Westcott treats her 'like a bully'
In an interview with US Weekly, Stephanie Hollman explained she and Kameron Westcott are not on speaking terms because they don't have a "healthy friendship."
She admitted she felt like Westcott "bullies" her by belittling and interrupting her and called the Oklahoma-native a liar on social media. According to Hollman, those are the actions of a "bully" and "someone who is trying to manipulate control."
Westcott responded to Hollman in an interview with Life&Style magazine.
'RHOD' Kameron Westcott 'surprised' by bully label
The California-native said Hollman should not throw a bully accusation around "lightly" and called it "upsetting" that she uses the word with ease. Westcott continued and explained bullying is a serious issue that someone shouldn't use "to get personal attention on a reality TV show."
Westcott also responded to Hollman's claim that she speaks down to her, saying she "never wants to make anyone feel lesser" and teaches her children that as well.
Additionally, she said she's saddened and "just as surprised as anyone else" to hear Hollman call her a bully. The word upset Westcott so much that the philanthropist blocked the Oklahoma-native on Instagram.
'RHOD' Kameron Westcott blocked Stephanie Hollman on Instagram
After the season four finale, Westcott uploaded a slideshow of four pictures to her Instagram of her at Brandi Redmond's party. In the first one, she's standing with other housewives D'Andra Simmons, Kary Brittingham, Hollman, and Redmond.
Westcott tagged everyone in the picture but did not include Hollman. Additionally, the ladies are no longer following each other on Instagram. In Westcott's caption, she began by blatantly referencing Hollman, although she did not reference Hollman by name.
The philanthropist wrote, "I thought I was in a good place with everyone. I had no idea someone was so obsessed with me; they were bad-mouthing me behind my back all season.
But, now I know who is real and who is fake in this group, and I'm lucky for that." She then says she "loved reconciling her friendship" with Simmons, noted she "had a lot of fun" with Redmond, and called LeeAnne Locken out for her derogatory remarks and said the dressmaker "needs to fix that."
One of Westcott's followers commented on the photo and asked about Hollman. The California-native responded, "she called me a bully, so I call her blocked!"
Another fan advised Wescott to "be fair" because Hollman "was hurt" but is a "good-hearted woman." Westcott agreed, explaining, "that's why I tried to be her friend, but she won't allow it. This jolly pink flamingo apparently is not cool enough to hang!"
Hollman and Westcott will address their feud during the Real Housewives of Dallas Season 4 reunion. The first part will air on January 1, 2020, at 9 p.m. EST on Bravo.