'RHOD': Kary Brittingham Addresses How Her Casting Affected Previous Friendship with Cary Deuber
Kary Brittingham joined Real Housewives of Dallas as a full-time cast member for Season 4, replacing her friend, Cary Deuber. Attempting to get to know the women better, the bilingual mother invited the Housewives to her Careyes, Mexico home, and organized several activities for them.
Even though several women got into a fight with each other, and she and LeeAnne Locken clearly didn't get along, Brittingham ended up getting very close to Stephanie Hollman.
Who is the Mexican native currently friends with, and how does Deuber feel about Brittingham replacing her?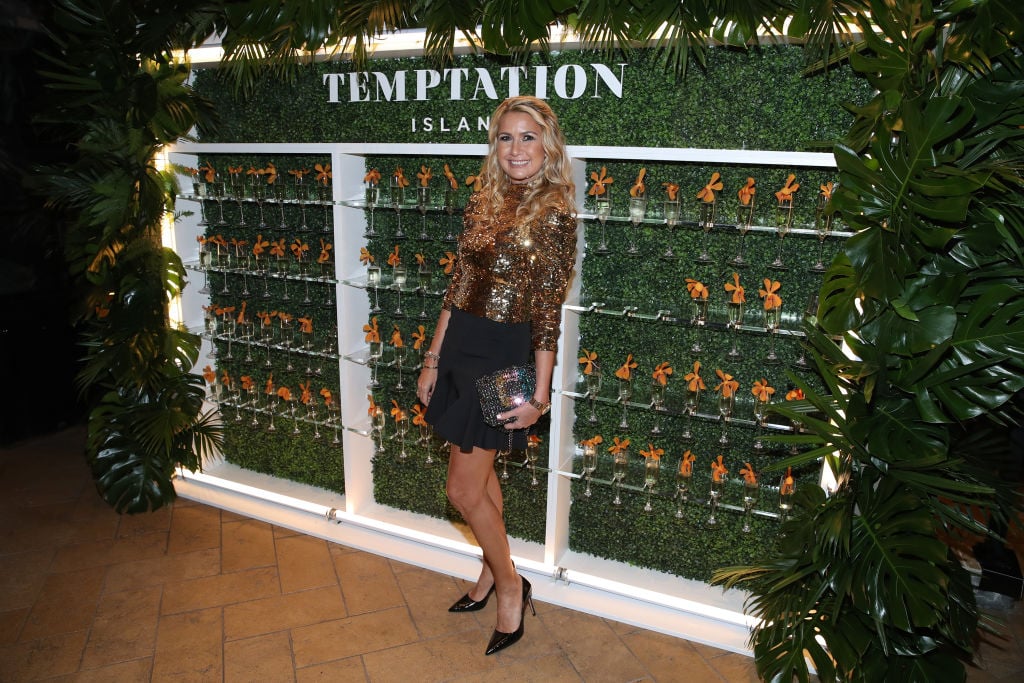 Who is 'RHOD' star Kary Brittingham?
Originally from Guadalajara, Mexico, the feisty mother-of-four joined Real Housewives of Dallas for Season 4 with the tagline, "I'm bilingual, but I don't speak B.S."
Currently, on her second marriage, she has been married to her husband for ten years, and they share a child, while she has three kids from her previous relationship.
So far, viewers had seen her children a few times when she tried to explain why her teenagers were so moody and stressed the importance of being financially independent to her almost 21-year-old daughter.
Fans of the show have also seen her gorgeous Careyes house, where she invited the other Housewives to get to know them better. However, after Locken's nonstop negative comments, the two got off on the wrong foot.
Even though the bilingual mother wasn't able to get that close to Locken, she made great connections with some of the other women.
Why did Cary Deuber leave 'Real Housewives of Dallas?'
After Bravo announced former OG Deuber would return for RHOD Season 4 as a "friend," fans began to wonder why the Housewife was demoted. However, she took to Twitter to clarify that she asked to step down from her full-time role so she could focus on Minted Media's new television series, Plump It Up, which revolves around Deuber and her husband's prosperous medical practice, Lemmon Avenue Plastic Surgery & Laser Center.
The certified registered first nurse assistant wants to prove that she's more than a "plastic surgeon wife" and works as hard if not harder than her husband.
She posted a promotion for Plump It Up on her Instagram in July 2019, however, a release date for the show has not been announced as of yet.
Kary Brittingham opens up about relationship with Cary Deuber and other ladies
For the first time in the franchise's history, Bravo met Brittingham through Deuber and then replaced the OG member with the bilingual mother for Season 4.
Even though Deuber did return on the most recent episode to help Hollman throw Locken's already planned lingerie shower, Brittingham revealed her casting affected their relationship.
In an interview with Entertainment Tonight, the Mexican native said, "That was definitely tough for our friendship. Because I know Cary didn't think it was my fault, but it still… she went through some tough times with that. But we're in a good place now."
Brittingham was also on friendly terms with D'Andra Simmons before her casting, but she claims her best relationships are now with Hollman and Westcott.
The mother-of-four said she talks with the two "almost every day," and her friendships with them "are way stronger than my friendship with Cary and D'Andra were ever before." Watch Real Housewives of Dallas Wednesdays at 9 p.m. EST on Bravo.