'RHOD' LeeAnne Locken Claims She's Not Racist Because She Has 'Slept With Plenty of Mexicans'
When the RHOD stars were asked if they felt LeeAnne Locken was racist, Stephanie Hollman claimed she thinks Locken "just says dumb s**t" and Kameron Westcott felt like the 52-year-old doesn't "use her words properly."
On the other hand, Kary Brittingham and D'Andra Simmons believe Locken is because "when you say certain things, it's who you are." During the Season 4 finale, the women confronted Locken over her racially motivated remarks about Brittingham.
However, the Infinity Dress maker claimed she "grew up in a Mexican family," "slept with a lot of Mexicans," "speaks Mexican," and "does bad things but not a bad person," so she couldn't possibly be racist.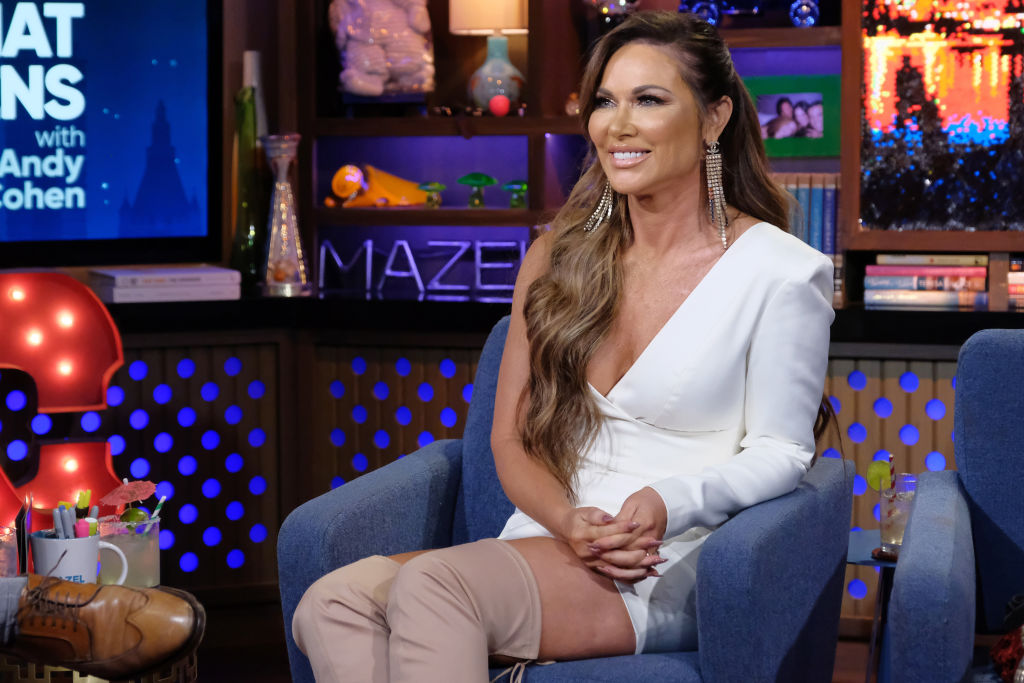 'RHOD' LeeAnne Locken and Kary Brittingham have never liked each other
Kary Brittingham and LeeAnne Locken didn't get off on the right foot. Brittingham tried to befriend Locken on a trip to her Careyes, Mexican, house.
However, the 52-year-old complained about almost everything, irritating Brittingham. Their drama continued to the next trip to Thailand as they kept getting under each other's skin.
D'andra Simmons bought Locken's Infinity Dress, which, according to the manufacturer, can be worn over 100 different ways. Once the business owner arrived at the dinner wearing the apparel, the two women consistently talked about the dress, including all the things they thought were wrong with it, until Locken left the table upset.
'RHOD' LeeAnne Locken made several derogatory comments about Kary Brittingham
Stephanie Hollman followed Locken out of the restaurant to make sure the dressmaker was okay. Locken explained why the women upset her but kept calling Brittingham "Mexican."
Then, Brittingham invited everyone to go to the "ping-pong show" a few days later, and Locken complained about everything and said they only went because the "chirpy Mexican" wanted to go.
She also made several offensive and racially motivated impressions of Brittingham. Hollman and Westcott did not wish to address the comments during the trip, but they confronted Locken when they returned to Dallas.
The 'RHOD' ladies challenged LeeAnne Locken over her comments
Locken came over to Hollman's house and said she hated getting "targeted" on every trip. While the mother-of-two did bring up Locken's remarks during a confessional, she didn't directly bring them up to the 52-year-old.
Instead, Hollman advised Locken to watch how she reacts. Westcott told her husband, Court, what the Infinity Dress maker said, and he immediately told her she couldn't tolerate racism.
However, Wescott admitted she didn't want to bring it up because she knows it will hurt Brittingham's feelings. Wanting to be a good friend, the 36-year-old told Brittingham what Locken said in the car on the way to Brandi Redmond's adoption party.
Once they arrived, Westcott immediately pulled Locken to the side and asked why she made the negative comments towards Brittingham. Meanwhile, the jewelry maker talked to Hollman, Redmond, and Simmons about the remarks Locken made.
Hollman came forward and admitted she also heard Locken say similar things. Then, Brittingham went over to Westcott and Locken and confronted the 52-year-old, who suddenly remembered saying the racist comments.
However, she insisted it was "karma" from what Locken said about her and rejected the idea of being a racist because she "grew up in a Mexican family." In a confessional, Locken said she's "slept with plenty of Mexicans, and they're hot f*****g lovers." Additionally, the dressmaker said she "sat in Julio Iglesias' lap."
The 52-year-old continued to double down on her words, even when Simmons and Hollman also came over and confronted her, until the women rendered it useless and left to get shots.
Court also removed Westcott from the situation because he said: "she's saying racist s**t." Locken then decided to leave, but first apologized to Brittingham for her comments, "if they offended her," to which the jewelry maker did not accept.
Watch Real Housewives of Dallas Part 1 on January 1, 2020, on Bravo.