RHOD: When Does 'Real Housewives of Dallas' Season 4 Start On Bravo?
The Real Housewives of Dallas is back for Season 4 and will see the departure of an OG and an introduction of a new housewife that is already stirring up drama. With three seasons already on its back, the tension only rises in the upcoming season as betrayal and gossip surround the ladies.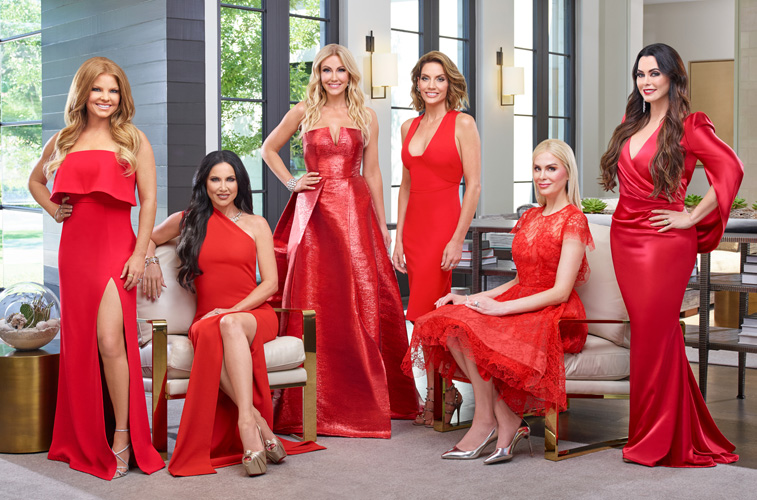 Which housewives are coming back?
For Season 4 of RHOD the majority of the cast members will be returning. Fan-favorite Brandi Redmon will return to the series on the heels of adopting baby Bruin. According to the Bravo website, the former Cowboys cheerleader will face a hard time connecting with her eldest daughter as she goes into her "terrible tween" years. As she struggles to juggle taking care of her kids she will face the question if she has room for more.
D'Andra Simmons faced Momma Dee last season as she took full control of the company to make it her own. Although she always dreamed of running the family business in this new season we will see how she copes with the new responsibilities as well as her continued feud with LeeAnne Locken.
Locken has had trouble connecting with the ladies throughout the series, but we've seen a softer side of her in recent times. As she prepares for her impending nuptials during the new season an "unexpected betrayal and a shocking allegation" might be what makes her explode and set her off.
Stephanie Hollman's journey on RHOD has been one of inspiration as she opens up even more about her struggle with depression. According to the show's website "an unforeseen feud with an assumed ally threatens to bring her to her breaking point." What could it be?
Finally, Kameron Westcott also returns for the fourth season of the reality show and she will have issues with Brandi and Stephanie.
Who is not coming back?
Cary Deuber will not be returning as a full-time housewife for Season 4, but she will make an appearance as a friend of LeeAnne especially in support of her big wedding day.
The registered nurse had been a main castmember since its debut back in 2016, but she will be taken a backseat to focus on her business.
"I will be returning to RHOD as a friend this season," Deuber told Us in a statement. "Our practice has grown so much that I need to focus on managing what we built at Lemmon Avenue Plastic Surgery & Laser Center.  I'm also working on a new project that I'm super excited about and hope to share with you soon. Have no fear, you will still see me and my sarcasm on RHOD!"
Who is the new housewife?
With a spot open on RHOD a new housewife will be introduced to the ladies thanks to D'Andra. Kary Brittingham is D'Andra's neighbor and is married with four kids. She is originally from Guadalajara, México and according to the Bravo site she's a "self-proclaimed 'feisty' female that isn't afraid to speak the truth." Brittingham finds herself becoming friends with all the women except for LeeAnne.
"As most of you have heard, I'm the new RHOD cast member! I was very conflicted at first if I wanted to do this but anyone who knows me knows that I like to live life to the fullest," Brittingham wrote in an Instagram post making it official.
"I love an adventure and this has been definitely that! I have met amazing new people and I'm making life long friends along the way. I'm learning every day and growing as a person. This will be the biggest roller coaster ride, so excited to share this with all of you. Thank you to everyone that have been supportive as I really needed it these past few months," she added.
When does 'RHOD' Season 4 premiere on Bravo?
RHOD has taken a while to kick off with viewers but it has slowly become a fan-favorite during its first three seasons. The show is set to return on Wednesday, September 4 at 9 p.m. ET/PT on Bravo. Watch the trailer below and get excited ahead of the premiere!