'RHONJ': Danielle Staub Shares a Heartbreaking Post About Depression Amid Rekindled Teresa Giudice Feud
Real Housewives of New Jersey star Danielle Staub is speaking out about her battle with depression.

Staub opened up about her history, and ongoing struggle with the mental health disorder in an Instagram Story shared on June 22. The message comes just days after sources told Us Weekly that Staub has once again been feuding with RHONJ costar Teresa Giudice. While it's unclear if the two are related, Staub did seem to express an issue with someone in her post.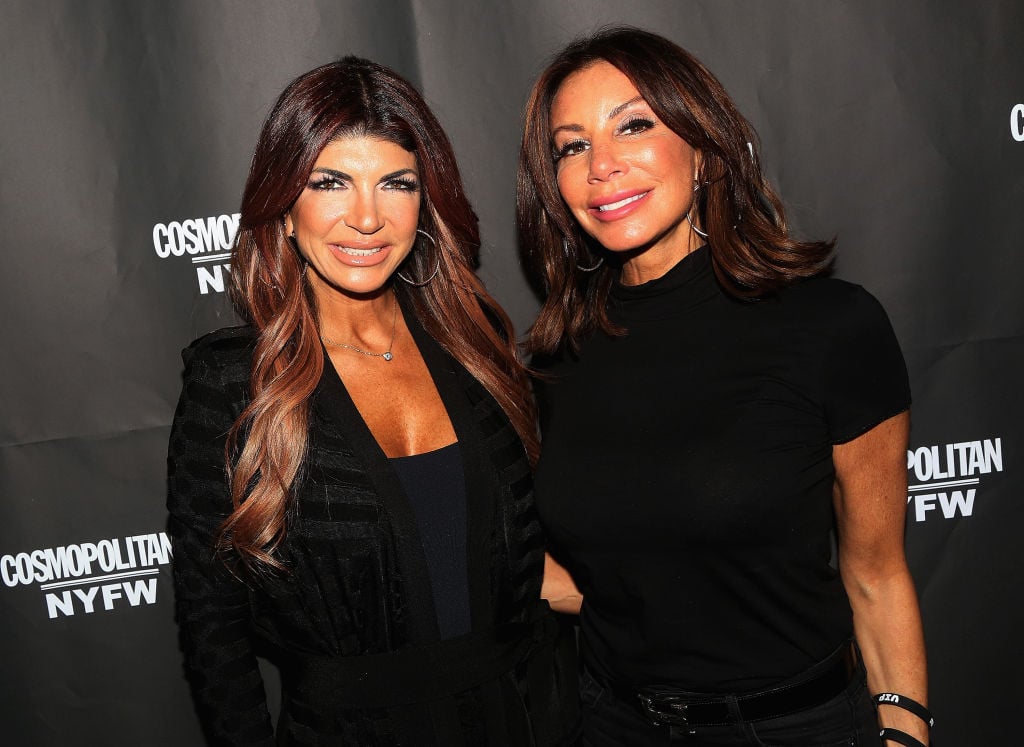 Danielle Staub's comments on depression are serious

In the Instagram Story, the reality star shared her experience with the illness and called out unnamed people who trigger her depression. "I don't think that it's a joking matter," the 56-year-old said, according to Us Weekly. "It hurts me in my everyday life. And when people judge me, it even hurts me more."

"So those of you who want to achieve causing others pain, you're succeeding when it comes to me. But, I do have a long history of depression and it's not funny. Just thought I'd share," she continued.
What's going on between Danielle Staub and Teresa Giudice?
Sources told Us Weekly in June 2019 that the on-again, off-again pals have reignited their epic, years-long feud while filming season 10.
"By the end of the season, there was a lot of finger pointing between Teresa and Danielle and it led to their falling out," one insider told the magazine, adding that there was an "ugly" case of "she said she said between them."
Another source said that Staub and Giudice have "unfollowed each other and aren't speaking."
Danielle Staub and Teresa Giudice have a rocky history
The beef dates back to season 1 of the Bravo series. The strain between the two resulted in one of the most epic moments in Housewives history: Teresa's infamous table flip. "Prostitution whore, [who was] f**king engaged 19 times," Guidice yelled at her friend before throwing the furniture.
By the time Staub left the series in season 2, she and Giudice were still feuding. But they appeared to reach a truce in later years, with Guidice posting a photo of them doing yoga.
"We're really good. I just don't think there's going to be any problems between she and I," Staub told Us Weekly in 2017. "We had a hard time. We had a long road back to each other, so it's really amazing to have this side of her again in my life and the rest of the cast, too."
Their friendship was documented on later episodes of the series when Staub rejoined the cast in a "friend" role. They got so close that Giudice was even part of Staub's 2018 wedding.
When does season 10 premiere?
As of writing, the premiere date has not yet been released. However, Page Six reported on June 5, 2019 that the cast was set to film the finale party on the Jersey Shore that week.
With that, it seems like the show will be back on soon — and then fans will finally be able to see all that's reportedly happened between Staub and Giudice.