'RHONJ': Did Teresa Just Admit Joe Cheated on Her?
Although not entirely shocking, Teresa Giudice from The Real Housewives of New Jersey finally came clean about suspicions that her husband Joe cheated on her.
She discussed his "second cell phone," which he kept in order to contact another woman. Teresa now shares that she found the second cell phone when her eldest daughter, Gia was only 3 years old. Today Gia is 19.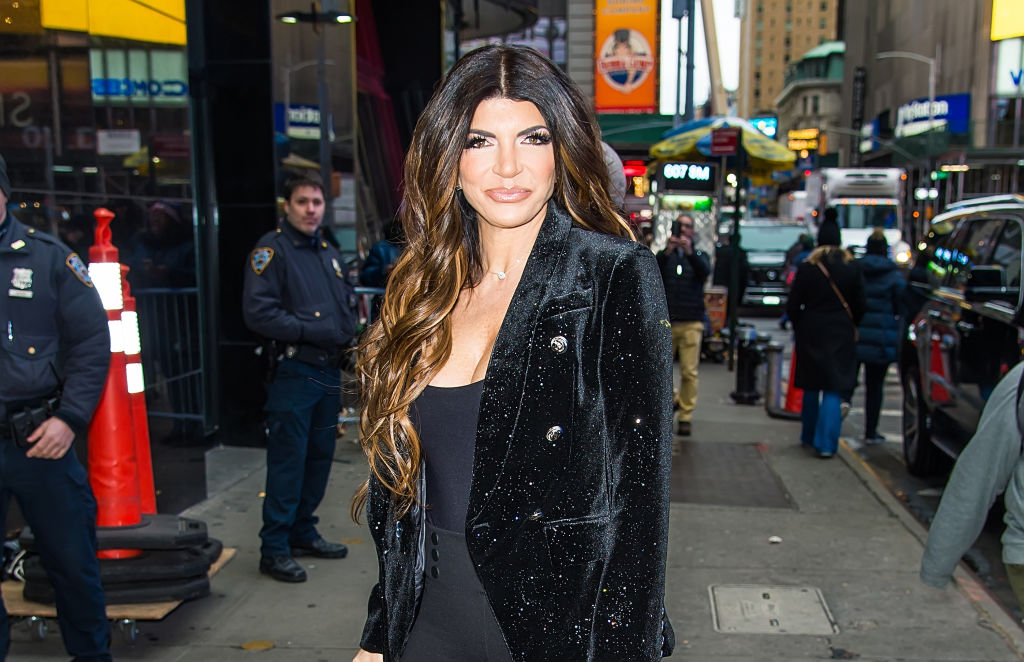 Although Teresa insists the connection was to an old friend and was someone who trained her, it was abundantly clear what was happening. Teresa and a number of cast members shared revelations about rumors of cheating that have dogged the couple for a number of years.
She had no specific proof he was cheating
Teresa told producers she found the second cell phone but had no further proof her husband was actually cheating on her. When she confronted Joe about the phone, "He just said it was to talk to his one person," Teresa says in the RHONJ After Show. "Because they grew up together." Dolores Catania, who sat nearby wasn't buying it.
But Teresa agrees, "She gets around, yeah. Well, he was featured with that girl in one of the magazines. She was training me at the time too. So it was somebody he knew, and he did kinda grow up with her too."
As Teresa struggles to find the right words, she adds, "Listen I had no proof. Like, why are you talking to her? Like why do you have another phone talking to her?"
Does the second cell phone prove anything?
Frank Catania and Joe Benigno were asked for their opinions about the second cell phone. They both thought having the second phone was suspicious. Margaret Josephs said, "Why is there any reason but to have a second cell phone unless you are trying to hide something? There's no reason to have a second cell phone." As she speaks, sister-in-law Melissa Gorga looks on appearing to cringe.
When a producer asks if the second phone proves he was unfaithful, Melissa says, "It was proof because there was a woman's number on the cell phone. I think it was very brave of Teresa to finally come out and say what she's known for all these years. And I think everyone has suspected. She's finally ready to … tell all."
But Joe Benigno doesn't think the second cell phone proves anything. "No, it's not 100% proof. But it's an indicator." Frank adds, "Where there's smoke, there's fire. Dolores would have smashed the phone against my face. Then made me call the person and tell them never to call again. Yeah, absolutely."
Teresa says she confronted the woman
Teresa says while she never had proof, she confronted the woman whose number was in her husband's second cell phone. "I confronted the girl and she denied it of course," Teresa says. "So I never got proof, so that's why I got over it."
Margaret says she thought it was odd how quickly Teresa moved on after confronting the woman. "I'm like, 'Oh yes if someone is coming after you. You sleep with my husband? Oh yes! Definitely Teresa!'" Jackie Goldschneider doesn't think Teresa wanted to see the truth.
But now Teresa seems to be coming to the realization that Joe indeed cheated on her after all the years and mounting evidence.