'RHONJ': Is Melissa Gorga Worried Danielle Staub Will Expose Her Secrets?
Melissa Gorga from The Real Housewives of New Jersey doesn't seem to be overly concerned about Danielle Staub's insistence that she will "expose her secrets."
Gorga addressed a question about Staub when she appeared on Watch What Happens Live with Andy Cohen. An After Show caller asked for Gorga's assessment of Staub's departure and claim to bring her down. "Oh my God, she's been saying that for about 10 years," Gorga says smiling. Then host Andy Cohen spilled a little tea about the reunion that the cast recently shot.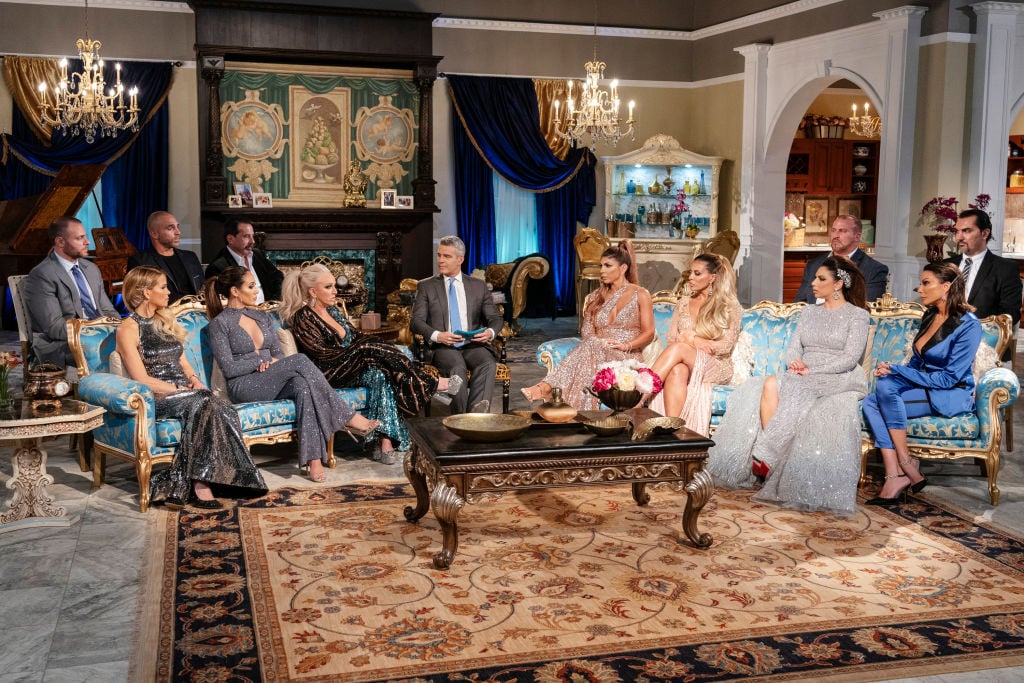 "I was kind of thinking she was going to do it at the reunion," he shares. "We had the reunion and she was there." Gorga adds, "Always the same thing, it's about the show and how we started. And that she asked me to film with her. It's like, 'We know already!'"
Gorga doesn't seem concerned at all
Gorga smiled as she recounted the number of years that Staub has made empty threats against her. She says that Staub has been coming for her since 2009. "We've covered that," Gorga says. Cohen agrees that the cast has gone over this for quite some time. "With her and without her," he adds.
"I think it's time for Danielle to throw in the towel," Gorga concludes. "I honestly do." Her comment was met with cheers and applause from the studio audience. "She has to go," Gorga adds.
She continues by saying the viewers have probably had enough of Staub. "She's served her purpose and she's so big on the fact that she's an OG," Gorga points out. "That it's actually, 'We know!'" Cohen shares that Staub probably doesn't believe that she's gotten the same respect and Gorga agrees. "I understand that but come on, it's like she does it to herself," Gorga adds.
Gorga offers a hint about the reunion too
Cohen wants Gorga's take on the reunion. "We give away a lot of secrets," she discloses. "Like we talked a lot. I'm not gonna say we pulled hair and screamed and went crazy." But Cohen says they actually did [pull hair] too.
"But I mean, we did pull hair," she grins as the audience laughs. "I think we tell you a lot of truths." Cohen shares his observations too. "I couldn't believe specifically, there was a lot of new information from Teresa [Giudice] and your husband. And from Dolores [Catania]." Gorga then injects, "Cheating …" Cohen reiterates plenty of new information is introduced during the reunion. "It was an excellent reunion," Gorga says. Cohen agrees.
Some of the cast members have shared their reunion looks. Staub went with the dramatic. "You asked for the #original #icon to attend and @bravoandy @bravotv delivered …… Here's my #Rhonj Season 10 look on as I resign not to return again… to Rhonj," Staub shared to Instagram along with a photo. Teresa Giudice also offered a lengthy Instagram post along with her reunion look. "Reunions are always a time for reflection & appreciation my life has taken many twists, turns and detours & you've all joined me for this journey! I'm so thankful for your years of support!! I'm so grateful to be a part of the @bravotv family!"