'RHONJ': Jennifer Aydin Sets the Record Straight About Her Swollen Face in the Season 12 Premiere: 'I've Always Been Open About My Plastic Surgery'
'The Real Housewives of New Jersey' star Jennifer Aydin opened up about why her face was so swollen in the 'RHONJ' season 12 premiere.
The Real Housewives of New Jersey is consistently one of Bravo's most buzz-worthy TV shows. With a cast that includes such larger-than-life personalities as Melissa Gorga, Teresa Giudice, and Margaret Josephs, RHONJ is dramatic, bold, and always entertaining to watch. The season 12 premiere of RHONJ raised some questions with viewers, however — and many of them revolved around Jennifer Aydin's swollen face. Aydin is a self-confessed plastic surgery aficionado, and it wasn't long before she offered fans a lengthy explanation for her changing appearance. 
Jennifer Aydin's face was quite swollen in the season premiere of 'The Real Housewives of New Jersey'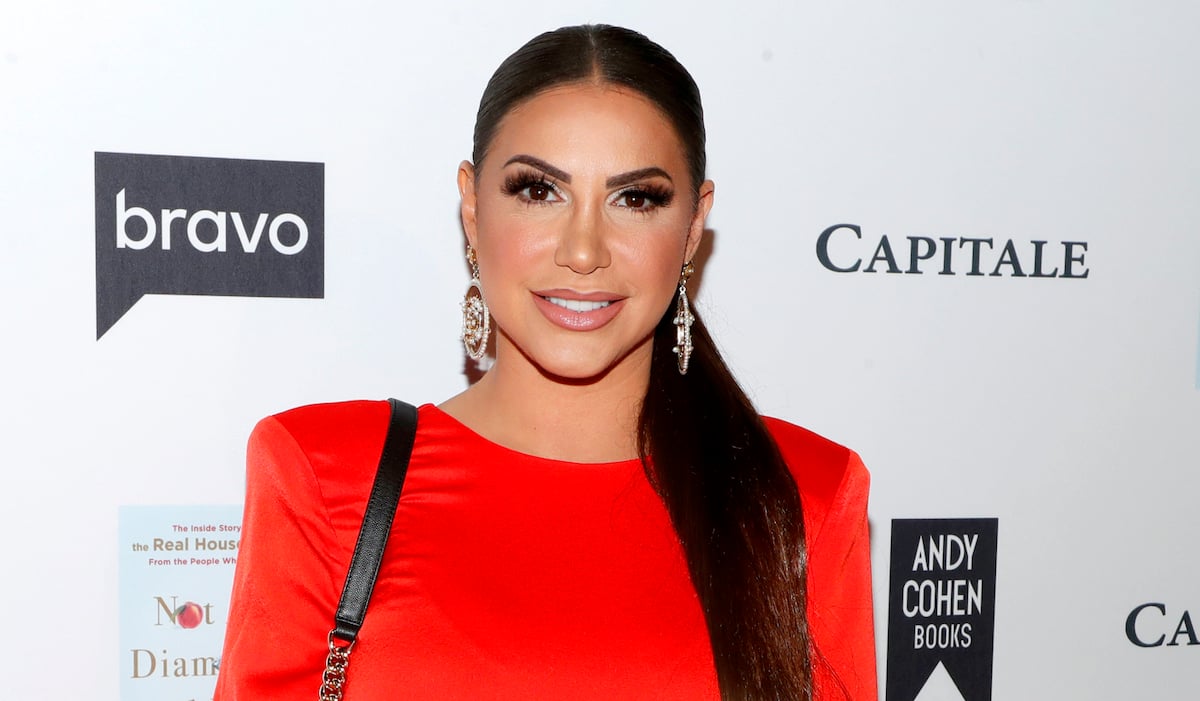 Aydin has been a fan-favorite on RHONJ for several seasons. The star is an undisputed beauty, however, many fans were shocked by her swollen appearance in the season 12 premiere of RHONJ. Promo shots for the premiere showed Aydin looking not quite herself. And it wasn't long before Jennifer Aydin decided to get ahead of the chatter, posting an explanation to Instagram about why her face looks different in advance of the premiere airing on Bravo.
In a lengthy post, Aydin wrote: "I've always been very open about my plastic surgery … I went to Turkey for my nephew's christening and while there, I got a rhinoplasty with chin implant and facial lipo with @drmustafaaliyanik. I'm totally aware of the criticism some of you may have after you see my face tonight."
Aydin went on to detail how the premiere episode was filmed just four weeks after her surgery, and that her face was still "swollen and numb and it was hard to move, speak or smile."
What did Jennifer Aydin say about her plastic surgeon not being 'random'?
Jennifer Aydin's recent plastic surgery isn't exactly a surprise to many, since she is married to a plastic surgeon and has been honest about her procedures in the past.
According to Real Self, Aydin has talked openly about her body plastic surgery performed by her husband, including a tummy tuck and back liposuction. She's also had a breast reduction and lift, as well as hair removal. Because her husband, Dr. N Bill Aydin, did most of her past procedures, some fans wondered why she opted for a different surgeon to work on her face. 
Aydin also offered clarification on this point, after the Instagram account @bravobybetches posted a side profile shot of Aydin, with a caption that accused Aydin of getting a nose job from a "random Instagram doctor."
Aydin actually commented on the post, writing, "He wasn't random. I was in contact with him for over a year communicating through FaceTime and through mutual friends and Bill vowed never to do surgery on me after my tummy tuck."
Aydin went on to detail in her comment, "Bill's specialty is the body. You only get one sentence answers in the edit. Check out this guy's page — if you don't like the nose, take it up with him @drmustafaaliyanik."
Jennifer Aydin has since gotten her chin implant removed
While some fans have been critical of Aydin's plastic surgery, others approve of how open she is about the process, since many reality TV stars won't admit to having had plastic surgery at all.
"At least she is honest about her surgeries and doesn't pretend that she never had work done and just woke up looking magically different like some of her cast mates," one fan commented on the Bravo by Betches post. 
Still, not long after the unveiling of her new face, Aydin opted to undergo an additional transformation. Recently, Aydin took to Instagram to share that she had gotten her chin implant removed.
As reported by the Daily Mail, Aydin stated: "I thought that it was going to be better. That's always the goal, right? To be better. Nobody ever does (plastic surgery) thinking that it's not gonna go well."
Aydin detailed how she couldn't get used to the new chin, so she ultimately had the implant removed, even showing off the implant in a silicon bag. One thing that Aydin has proven over the past year is that she's more than willing to look less-than-stellar in a few pictures or videos for the sake of transparency.