'RHONJ': Joe Giudice Surfaces In Italy Looking Like Mike 'The Situation' Sorrentino
The first pictures of Joe Giudice after his prison stint have surfaced on Gia Giudice's Instagram page, and a lot has changed for the father of four. Giudice served a 41-month prison sentence for wire fraud charges, then was remanded to an ICE facility for six months following his release. During his time behind bars, Giudice must have had an impressive gym routine because he surfaced looking a whole lot like Mike 'The Situation' Sorrentino. Sorrentino, also famed for his reality TV work, was recently released from prison, as well.
Where is Joe Giudice right now?
Joe Giudice might not be a free man in the United States of America, but he's a free man in Italy. Giudice won the right to reside in Italy while U.S. Citizenship and Immigration Services works through his deportation appeal. He took to the friendly skies late last week and is now getting settled in Naples, Italy.
Giudice's mother and brother were on hand to help him find his way in his new home. The reality TV star was born in Italy but emigrated to the United States when he was just a baby. In Theory, the long-time New Jersey resident would have been eligible for citizenship under several regulations, but he never pursued the process. When he was indicted on several felony charges, his undocumented status became a sticking point for judges. Giudice was ordered to return to his native Italy following his prison sentence. He has been fighting the order ever since.
How did Joe Giudice lose so much weight?
Before he was sent off to prison, Giudice told RHONJ fans that he would be focusing on his health and wellness while behind bars. After all, there wasn't much else he was going to be able to do while away. It looks like he kept his promise. Pictures of Giudice surfaced over the weekend, and he is almost unrecognizable.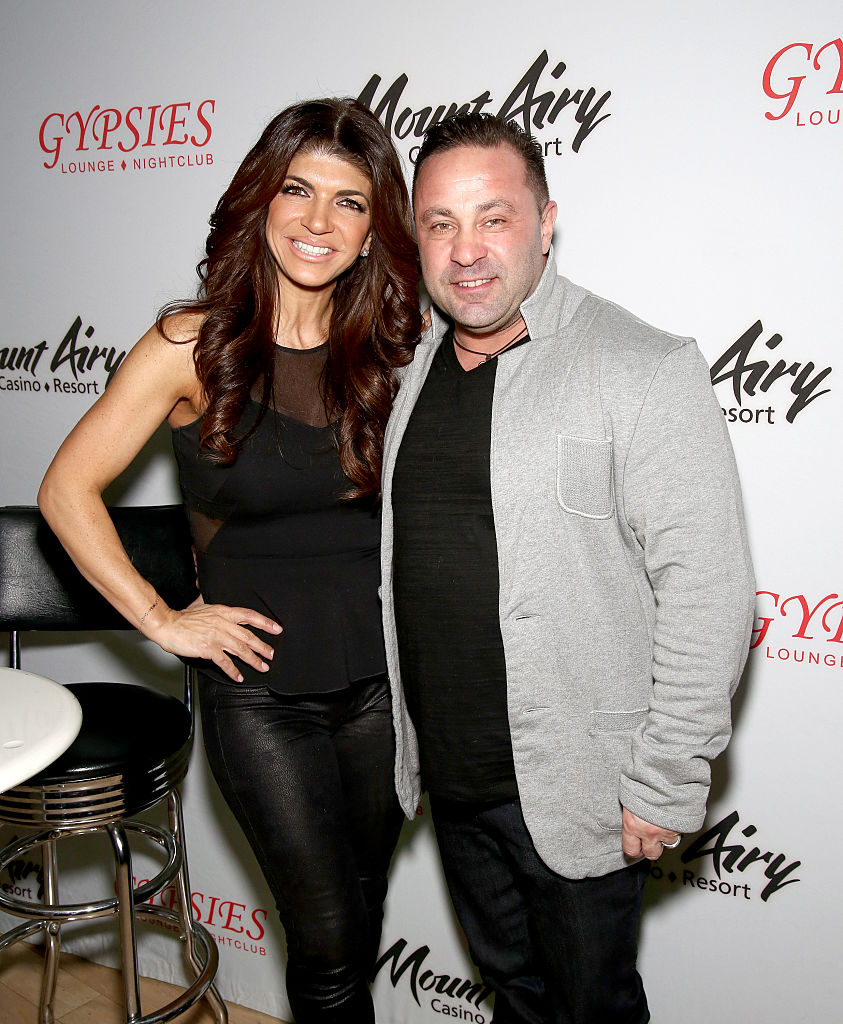 The days of "Juicy Joe" appear to be long gone. The slimmed-down reality TV star allegedly lost 45 pounds through diet and exercise while serving time, according to Us Magazine. Giudice will reportedly be reunited with his wife and four children in the coming weeks. According to Inquistr, Teresa Giudice, along with Gia, 18,  Gabriella, 15, Milania, 14 and Audriana, 10, will travel to Italy to reunite with the exiled businessman. The reunion will be filmed for Season 10 of Real Housewives of New Jersey.
The fate of the Giudice's marriage, however, remains unknown. Divorce is, allegedly, a real possibility, according to the family matriarch. Teresa sat down with Andy Cohen back in November 2018 and admitted that she would likely divorce her husband of 20 years if he were not allowed to return to New Jersey. Allegedly, she has no desire to relocate to Italy.
Mike 'The Situation' Sorrentino showed his support for Joe Giudice
Sorrentino is no stranger to legal troubles. The 34-year-old Jersey Shore star just finished up his own prison sentence recently. Sorrentino was remanded to a Fairton, New Jersey facility for eight months. A free man since September, Sorrentino is looking buff and happy. He did take a couple of minutes out of his day to show support to the Giudice family.
https://www.instagram.com/mikethesituation/?hl=en
When Gia shared photos of her father on Instagram, Sorrentino commented on the snapshot. He sent his love to the family and let them know that "The comeback is always greater than the setback." Sorrentino, however, did not comment on the suddenly striking resemblance between himself and his fellow jailbird. He didn't need to; fans were quick to point it out.