'RHONJ' Teresa Giudice Claims This Is Why It Looks Like She's Had Plastic Surgery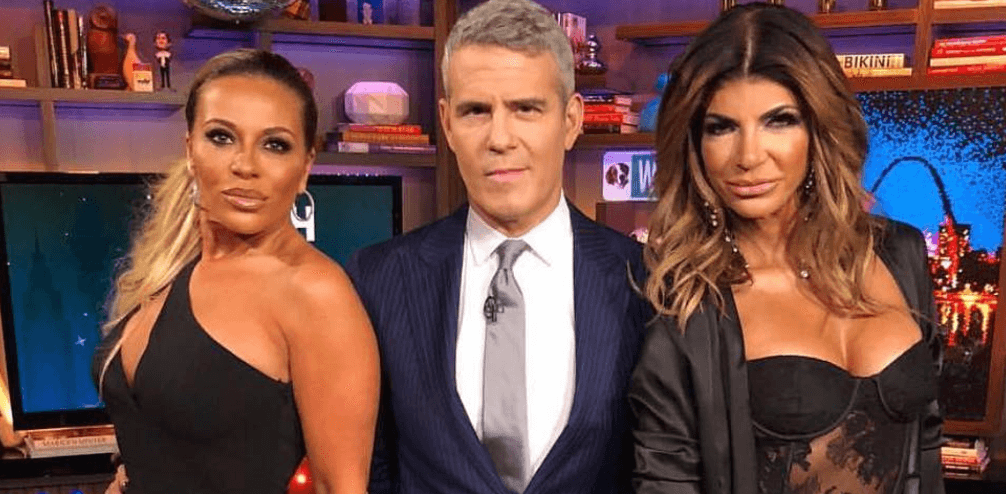 After her release from prison in 2015, Teresa Giudice from The Real Housewives of New Jersey dropped a lot of weight thanks to yoga and horrible prison food. She continued to work on her body post-prison with workouts. Plus she even entered a bodybuilding competition, People reports.
The 46-year old showed off her tight abs and toned muscles, which helped her to land third place. She even shares her workouts on Instagram . One post included a video and the caption, "Glute bridge on the lying hamstring curl machine. Keep range of motion short and really squeeze at the top." Another video, "Two-way rear delt pulls on the cables. Keep your core tight and control the movement through out the entire exercise."
Giudice populates her Instagram account with plenty of bikini and fitness shots. However, when she appeared on Watch What Happens Live she looked different.  Producer and host Andy Cohen addressed her new look and this is what she told him she's done.
She's dealing with a lot of stress
Giudice is dealing with a considerable amount of stress. Her husband Joe is currently serving his 41-month prison sentence for fraud, US Weekly reports. He is also likely to be deported back to his home country of Italy. Plus Giudice revealed on Bravo's Watch What Happens Live she hasn't had sex with Joe since he left for prison in 2016.
And has made a few 'tweaks'
During her appearance on Watch What Happens Live, Cohen says his number one question he was getting that night was if Giudice enhanced her face. She instantly responds, "No!" Then Cohen presses, "Fillers?" She then cops to Botox. Also, she admits to having something done to the lips too.
Despite all the weightlifting, her breasts looked fuller than before too. "I changed out my implants," she told Cohen, People reports.  She said, "they look fuller" even though they are the same size as they were before. "I just had them done like, five weeks ago." She first had breast enhancement surgery in 2008 so it was time for an update. "It's been 10 years!" she said. "When I started, I had none. I had like a minus A!"
She claims she didn't have fillers but…
Cohen looks suspicious when she insists she didn't have fillers in her cheeks. Instead, she asserts she's just eating and drinking more. "So no fillers in the cheeks," Cohen queries. "Well, they got fuller," Giudice gestures. "Because I'm eating and drinking tequila and I'm not supposed to!"
But Cohen adds, "That won't make your cheeks fuller." And then Giudice laughs, "It's the calories! I eat pasta now..its calories."
Check out The Cheat Sheet on Facebook!