'RHONJ': Why Kathy Wakile Reportedly Doesn't Talk to Melissa Gorga Anymore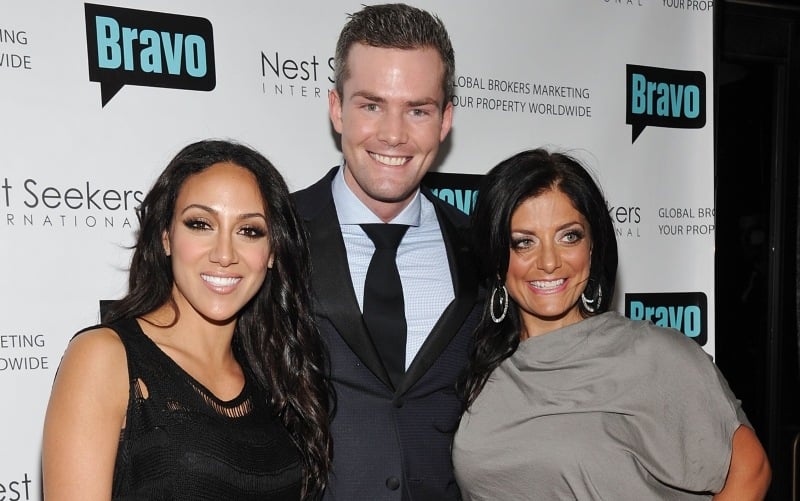 It's pretty normal for former cast members to lose touch with current ones on Real Housewives. But Real Housewives of New Jersey is so unique given a lot of the cast happens to be related. It turns out there was another Giudice falling out when Kathy Wakile was no longer on the show. This is why Wakile reportedly doesn't talk to Melissa Gorga anymore.
Melissa Gorga said Kathy Wakile stopped talking to her after Wakile wasn't asked to return to RHONJ
Kathy Wakile and her family appeared on Real Housewives of New Jersey from Season 3 to 5. Throughout that time, she was often caught in between her cousin, Teresa Giudice, and Melissa Gorga's drama. But now she's no longer on the show and that reportedly had an effect on the family's relationship. A fan asked Melissa Gorga on Watch What Happens Live! if she still talks to Wakile or her sister, Rosie Pierri.
"No," answered Melissa Gorga. "Honestly, I feel like because we entered the show together and one of us, I stayed and then she was no longer on the show and she just felt like everyone should have helped her stay on. Or I don't know. There was a lot of hard feelings for that."
Gorga added, "I have no control. You know I have no control over casting at all on this show, or any of us." This isn't the first time that this falling out has been brought up, but this wasn't the reason given before.
Wakile previously said she doesn't have a relationship with Teresa Giudice because of their schedules
Kathy Wakile revealed earlier in the year that she no longer keeps in touch with Teresa Giudice. "At this point, there really isn't any relationship," she told The Daily Dish. The reason she gave was more about timing and less about not being on the show.
"And I keep so busy with my family, with my kids," explained Wakile. "When you have adult kids, it's not like when they're younger and you schedule their day. Their day is scheduled, and then you schedule your day around when you're gonna see your kids. So with our travel schedule, our pizzeria that we opened up, the restaurant keeps us busy, there really isn't any time for anything else."
She also said that there is little to no hope that anything will change between them. "I think that I've tried as much as I can," Wakile said, "and at this point, I'm so fulfilled and so happy with my life that anybody would want to be in my life, and I'm not chasing anything."
At the time, Wakile gave a statement about not being a cast member for Season 6. The statement read like she was hoping to still keep in touch with the cast. "I'm so happy to be part of the Bravo family. I have enjoyed being a RHONJ Housewife and have now agreed to terms that give me the opportunity to film the show in a way which better suits my lifestyle," she said in a statement she gave to E! News. "I've been able to get to know the new girls on my terms while remaining free to focus on other great things, including the expansion of my businesses."
It's a shame that the family members are no longer talking. Hopefully, they'll be able to come together again in the future.
Read more: 'Real Housewives of New Jersey': Andy Cohen Says New Housewives Hold Their Own Season 9
Check out The Cheat Sheet on Facebook!