'RHONY': Barbara Kavovit Confirms She Won't Return to the Show
Although she never held a golden apple, Barbara Kavovit from The Real Housewives of New York City made a huge splash last season on the show. Her initial storyline centered on being Luann de Lesseps' support system and friend.
She was instrumental in helping de Lesseps become sober. She worked in concert with Bethenny Frankel to help de Lesseps return to treatment. Even though she tried to make connections with the cast, she was like a square peg trying to be shoved into a round hole. She tried to gel with the ladies but was often left out or even shunned by some cast members.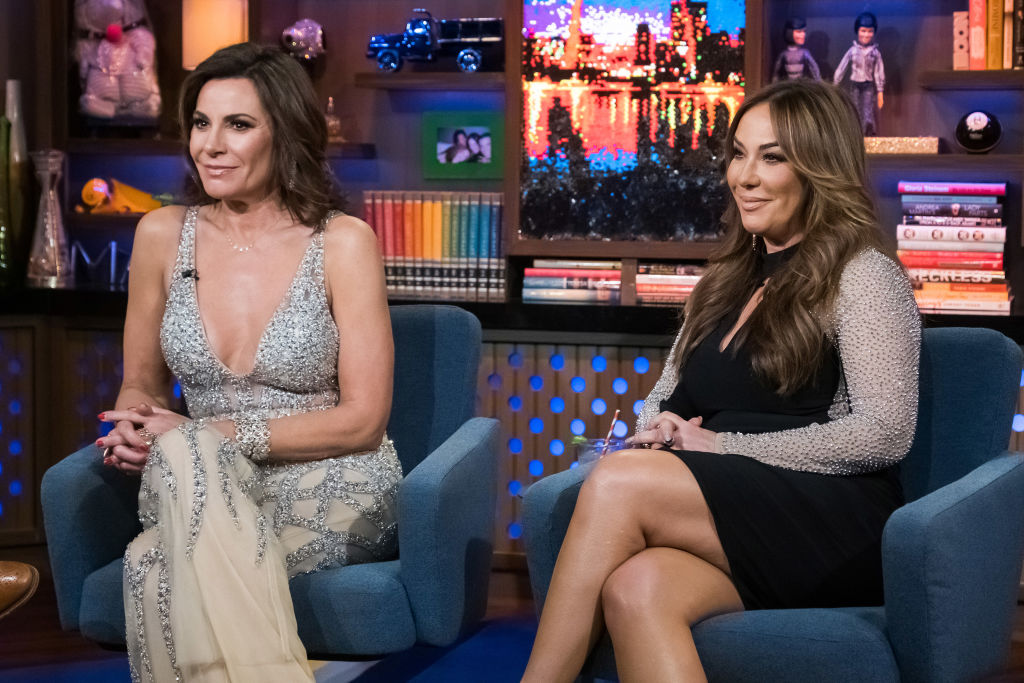 When de Lesseps became more confident during the season, she too seemed to ditch Kavovit. Although Kavovit kept her cool throughout the season, she decided being a cast member probably isn't her cup of tea.
Kavovit is probably not going to be back
Kavovit posted a photo to Instagram outside her Hamptons home. "Home Sweet Home #Hamptons What are ya'll up to this #saturday ?" she wrote. One of the first people to comment asked point-blank if she is returning to the show. "Don't think so love ," she responded.
Fans were not pleased. One person wrote, "oh noooooo!! Barbara we love you .I wish you nothing but the best .you would be a awesome friend. But please come back." Another person pointed out that the cast wasn't overly friendly to her too. "Sorry to hear that but those girls were extra tuff on you NOT NICE xo."
But fans still thought she should return for another season. "I feel like you should at least for a second season it's usually when newbies fit in better and will share more. Friend Of was a good fit," one person wrote.
She has bigger fish (room) to fry
Kavovit likely has other projects that are taking front and center. Earlier this summer, Page Six reported she was facing foreclosure on the very Hamptons home featured on RHONY. She and Deutsche Bank were trying to settle the $2.4 million still owed on her home.
"Part of being an entrepreneur means that business and life can sometimes take unexpected turns," according to Kavovit's statement to Page Six. "In 2015, I filed for personal bankruptcy protection which has been discharged, and am currently in settlement discussions with Deutsche Bank, with every expectation this will be concluded soon."
In 2006, Kavovit and her father took out a $2.4 million loan with Deutsche Bank. Her father passed away in 2013, which put Kavovit as being solely responsible for making mortgage payments. But after Kavovit missed an April 2015 payment, the bank sued Kavovit for the full balance. Then the bank asked a judge to put the home up for auction, Page Six reports.
She thought she did 'pretty well' on the show
In June Kavovit said she was the voice of reason on RHONY, according to Page Six. "I think for me, being new to the group and not being embraced the way I think I could have been embraced, I think I held my own pretty well," she said. "It was great to learn how to be around these types of women and still be able to have a sense of self."
She added, "I think I am the voice of reason in that group. You always need a voice of reason in a group of women that think they know it all."
Although Kavovit gives herself a pretty good rating, Ramona Singer didn't think she fit in. "It was impossible for Barbara to gel with the group. I don't think she knows how to gel with more than one person at a time," Singer told Us Weekly. "I think I even had a discussion with her in Miami about that. And she finally gelled with us when she, we all were cooking lunch and we made it together and of course Luann [de Lesseps] wasn't there."